Extra Ecclesiam Nulla Salus
Traditional Holy Mass Propers
† FEAST OF THE HOLY NAME OF JESUS †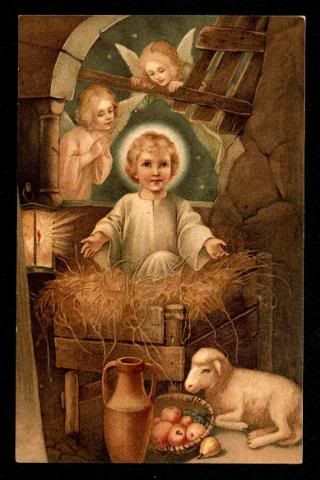 The Miracle of Transubstantiation, in the presence of, and for, the many,
everywhere in the world,
wherever Holy Mass is celebrated.
Praise be the grace and glory of the Most Holy Trinity,
through our Holy Lord and Savior Jesus Christ
Anno Dómini 1 January 2012
Color: Albus/White Vestments ~ I classis / First Class Observance
In nomine Jesu omne genuflectatur, Caelestium, terrestrium, et infernorum: et omnis lingua contiteatur, quia Dominus Jesus Christus in gloria est Dei Patris....
( In the name of Jesus let every knee bow of those that are in heaven, on earth, and under the earth; and let every tongue confess that the Lord Jesus Christ is in the glory of God the Father....... )
"....vocatum est nomen Eius Iesus quod vocatum est ab Angelo priusquam in utero conciperetur.....His Name was called Jesus, which was called by the Angel before He was conceived in the Womb ...."
Therefore God has highly exalted Him and bestowed on Him the name that is above every name,
that at the name of Jesus every knee should bow, in heaven and on earth and under the earth,
and every tongue confess that Jesus Christ is Lord, to the glory of God the Father. ~~ Philippians 2:5-11
".... be filled with the knowledge of the will of God...."
"Nothing is so consoling, so piercing, so thrilling, so overcoming, as the Mass, said as it is among us.
I could attend Mass forever, and not be tired.
It is not a mere form of words; it is a great action.
The greatest action that can be on earth. It is. . .the vocation of the Eternal."
~~ Blessed Cardinal John Henry Newman