---
Border Patrol lacks technology to detect, stop drones carrying drugs
Washington Times ^ | Jan 02, 2018 | Stephen Dinan


Posted on 01/02/2018 10:23:39 PM PST by Oshkalaboomboom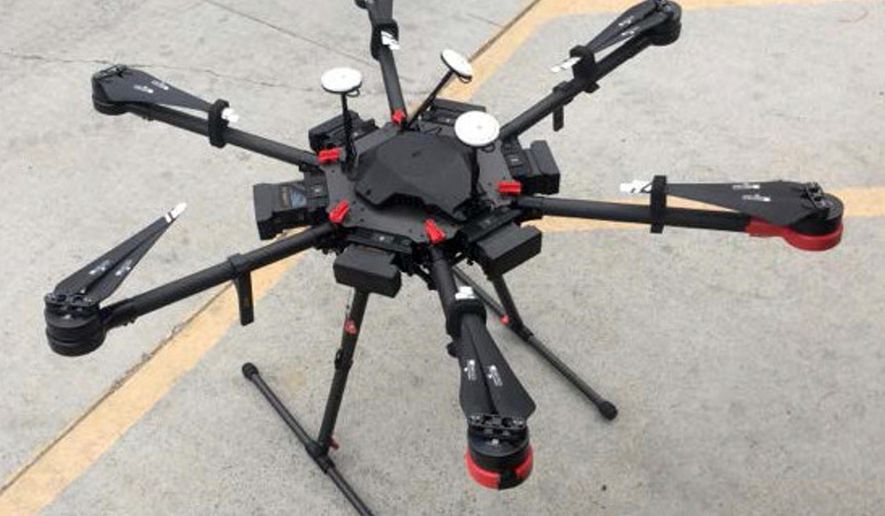 Border Patrol agents are increasingly worried about the threat from drug-cartel-flown drones, after agents spotted 13 drones suspected of carrying drugs across one section of the U.S.-Mexico border in just one four-day period in November.
Cartels are aware that the U.S. lacks the ability to detect the drones, much less to interdict them, making them a choice method for smuggling high-dollar hard drugs into the country, agents said.
They said the fact that they even spotted the 13 drones was serendipitous and only hints at the scope of the real problem.
"We're seeing an uptick. We flat-out just don't have the technology to detect these," said Brandon Judd, an agent and president of the National Border Patrol Council. "The number is just astronomical."
Security analysts say the problems from drones are tough to oversell. The Islamic State has harnessed drones as delivery vehicles for improvised explosive devices, and top U.S. officials fear those same tactics could be used in the U.S.
Last year, one security blog reported that an intercepted Mexican cartel truck had both a drone and potato bombs, which are crude explosives packed with shrapnel.
Other uses could include tracking the Border Patrol to direct drug loads around them, or even using the drones as defensive shields to make it too dangerous for air support to assist on Border Patrol operations.
U.S. Customs and Border Protection, the agency that oversees the Border Patrol, was unable to point to a policy for handling the dangers posed by unmanned aerial vehicles.
"While I can't provide specifics, I can tell you that U.S. Customs and Border Protection is charged with protecting our nation and will mitigate threats from any direction or any mode they may come," said Dan Hetlage, a spokesperson for the agency.

(Excerpt) Read more at washingtontimes.com ...
---
TOPICS: Crime/Corruption; Culture/Society; Foreign Affairs; Government
KEYWORDS: aliens; tech
---
Navigation: use the links below to view more comments.
first 1-20, 21-38 next last
---
---
---
---
---
---
---
---
---
---
---
---
---
---
---
---
---
---
---
---
---
Navigation: use the links below to view more comments.
first 1-20, 21-38 next last
---
---