---
Woman charged with groping Subway employee (barf alert)
Union Leader ^ | 1/22/2020 | Ryan Lessard


Posted on 01/23/2020 5:05:06 AM PST by simpson96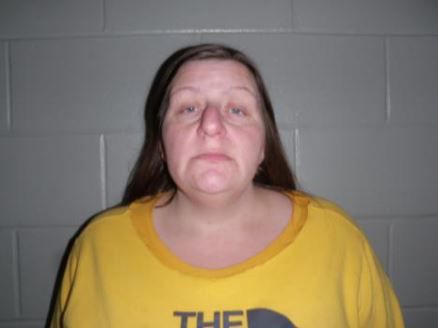 LONDONDERRY--Police arrested a Subway manager for allegedly groping a male employee.
Lyne Caron, 36, of Derry was charged with two counts of sexual assault by sexual contact, both Class A misdemeanors.
According to the arrest warrant, a 30-year-old man employed at the Subway at 10 Nashua Road in Londonderry went to the police station the day after the alleged Nov 19 assault.
He claimed that about 6:30 p.m., Caron reached behind with her back to his front and grabbed him outside his clothing and inside his pants while he was at the front counter.
He told police Caron then texted him saying, "It's on!!! No joke but I am still your boss… so please don't use this. I am ready for you. Are you ready for me?"
About an hour and a half before the alleged groping, the 30-year-old said Caron invited him to her home. He told police he wanted to be polite so he said he would think about it.(snip)
When Officer Jonathan Cruz and Detective Narciso Garcia Jr. interviewed Caron at the Subway on Nov. 24, Caron confessed to touching the employee both inside and outside his clothing.
She said she and the employee had been flirting since he was hired two weeks prior to the incident, and she would not have groped him if she thought it was unwanted, according to the warrant.
"I pretty much live here. I have needs, too," Caron told police during the interview.
Two female employees interviewed by police said the alleged victim was very flirtatious with several women working at the restaurant.(snip)
Caron is to be arraigned Jan. 29 at Derry District Court.

(Excerpt) Read more at unionleader.com ...
---
TOPICS: Chit/Chat
KEYWORDS: feminazism; metoo; proboscis; sexualharassment; workplaceharassment
---
Navigation: use the links below to view more comments.
first 1-20, 21 next last
---
---
---
---
---
---
---
---
---
---
---
---
---
---
---
---
---
---
---
---
---
Navigation: use the links below to view more comments.
first 1-20, 21 next last
---
---