TrumpTrain45

Since Jan 18, 2017



The HOMEPAGE for the WEEK OF(beginning Jan 22, 2017)
Trump Train thread posters.
Here will be the archives; ping list; graphic links.
Anyone will be able to view this page but only the posters can access the editing
We request your cooperation to NOT use this ping list for any personal posting
Official Ping graphics from MamaBear

and other graphics





…..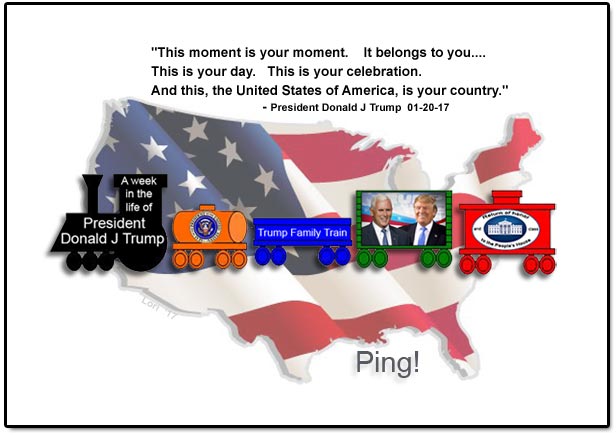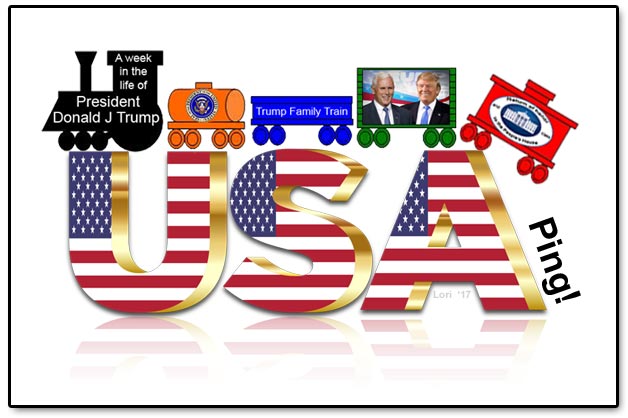 ….. .....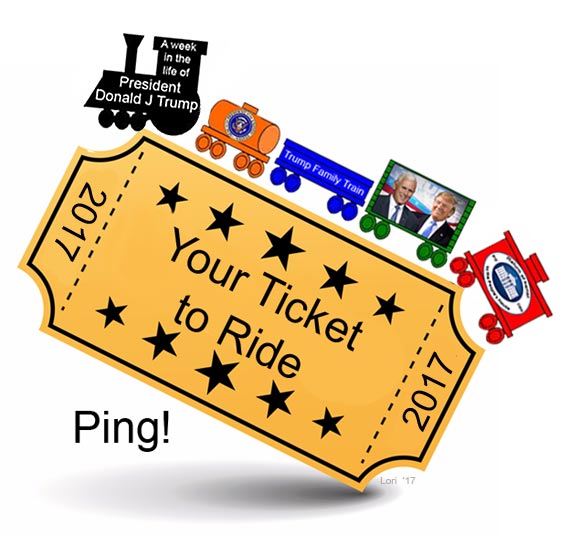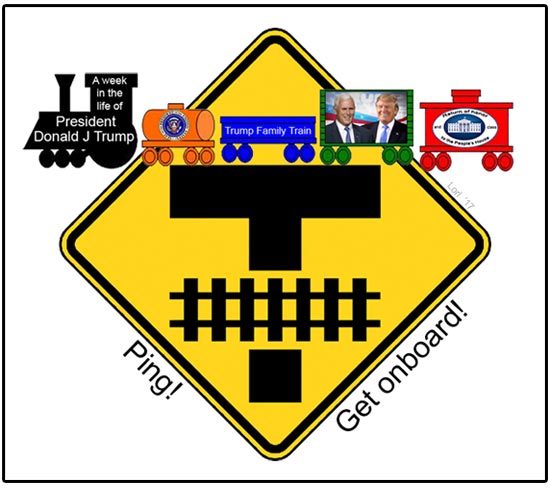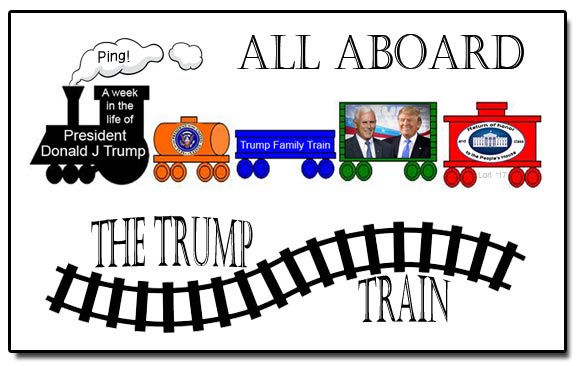 MAGA ~~ 1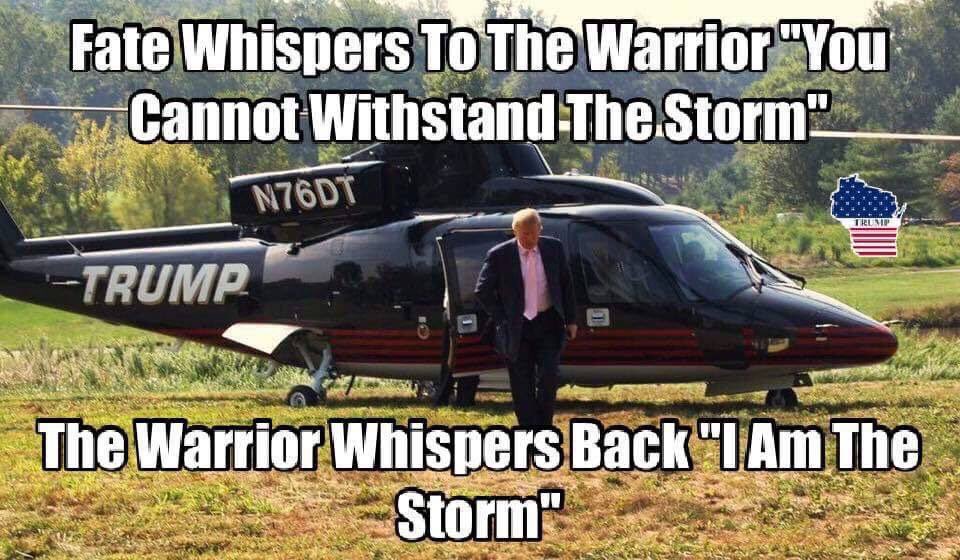 MAGA ~~ 2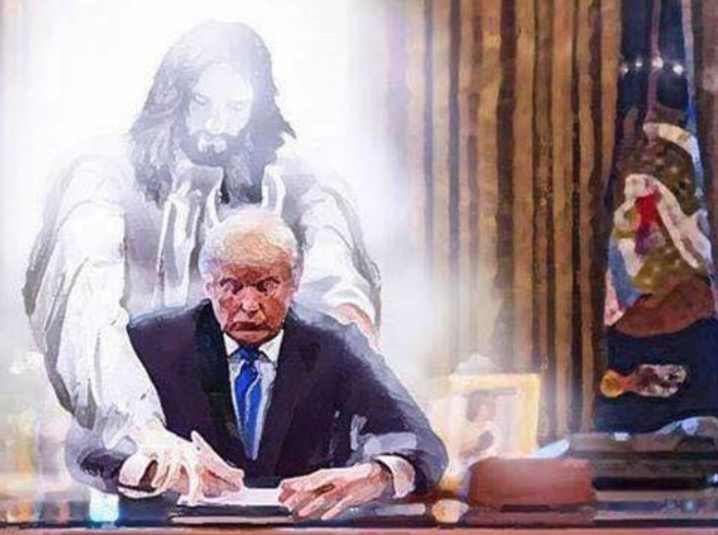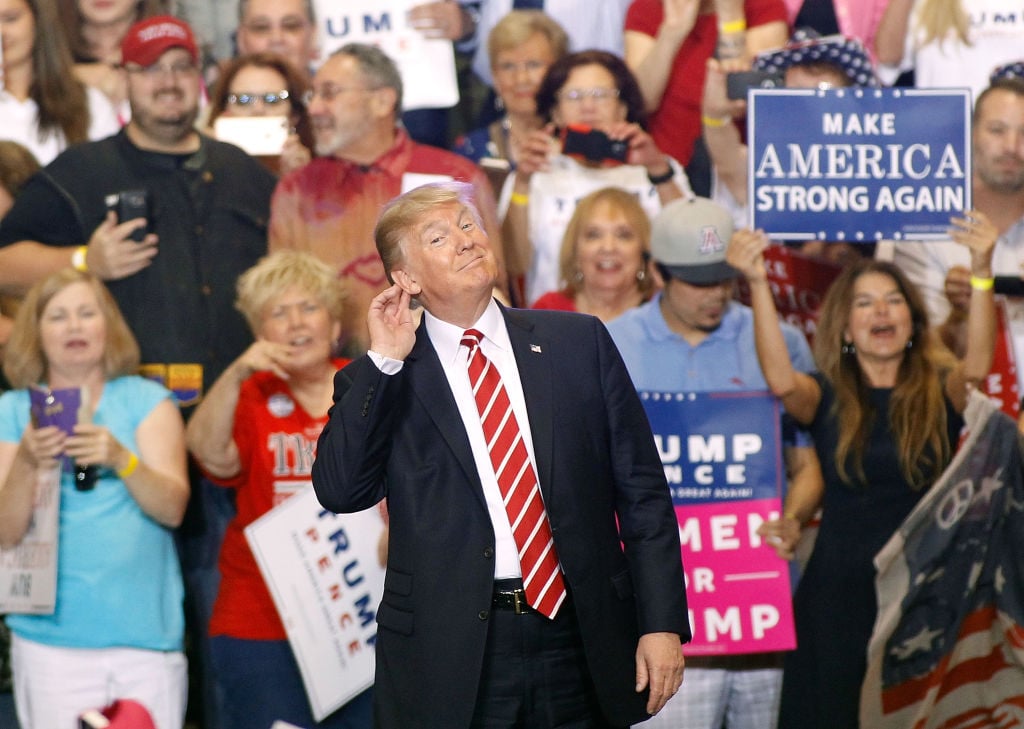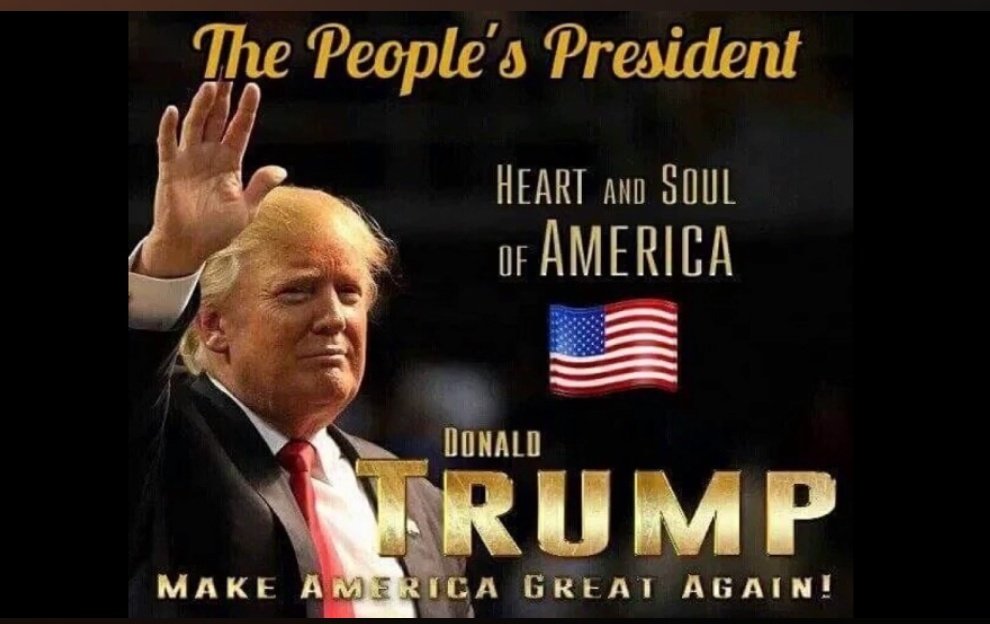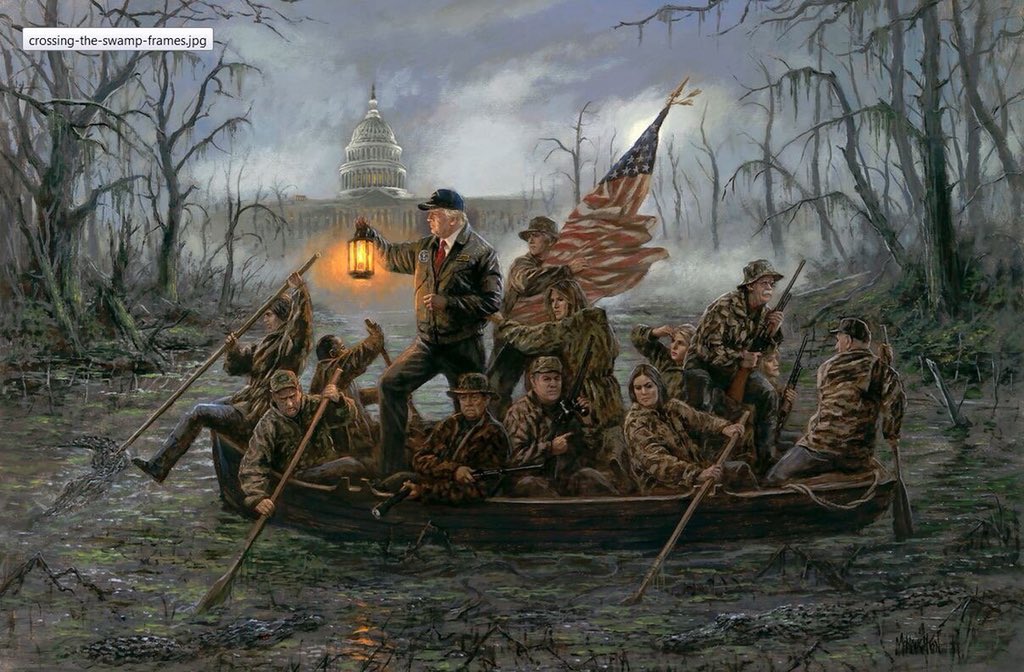 MAGA ~~ 3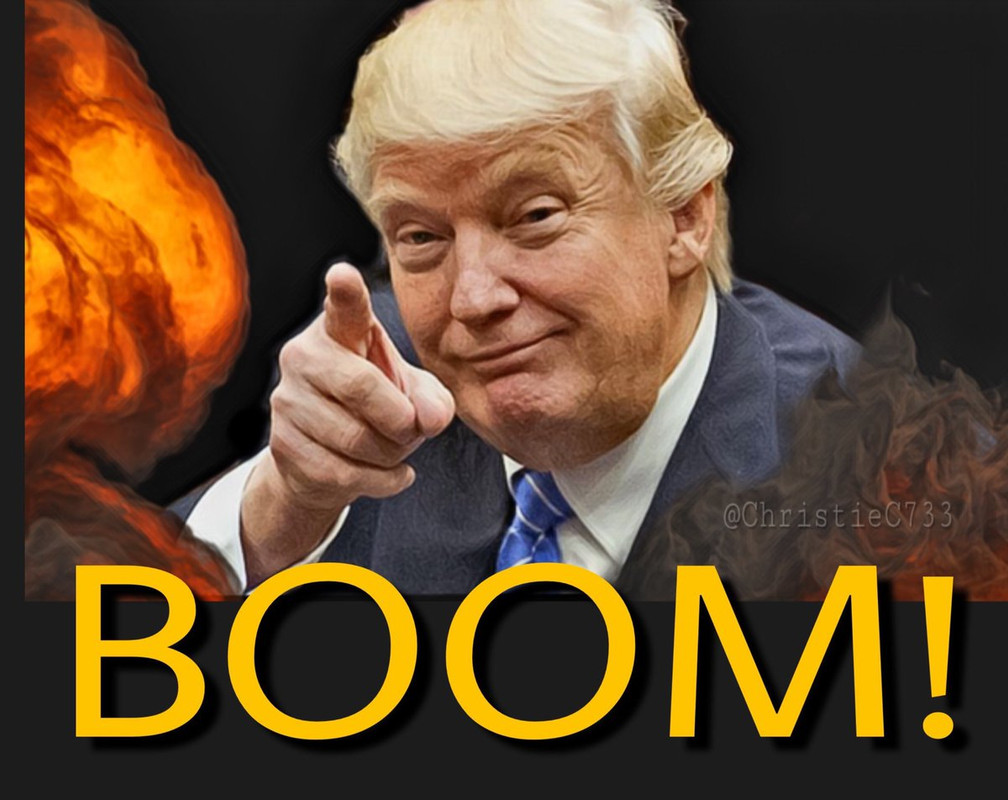 ;

MAGA ~~ 4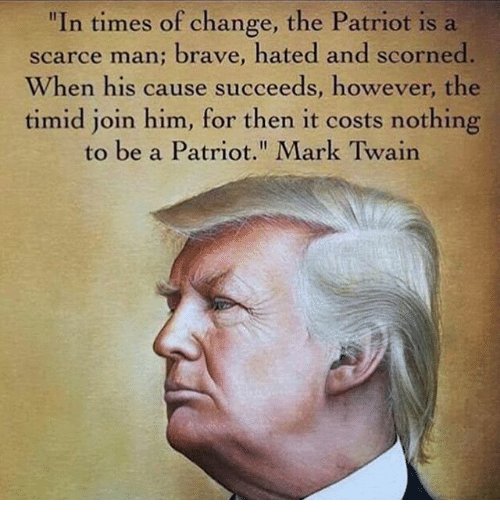 MAGA ~~ 5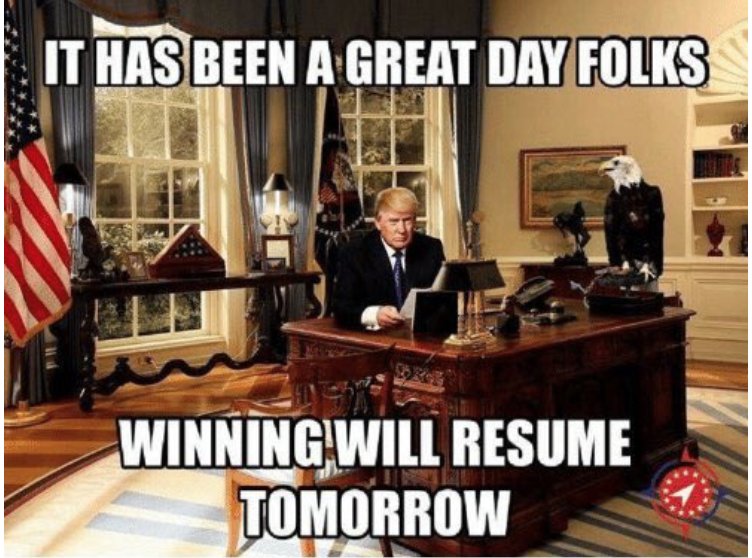 MAGA ~~ 6
MAGA ~~ 7
MAGA ~~ 8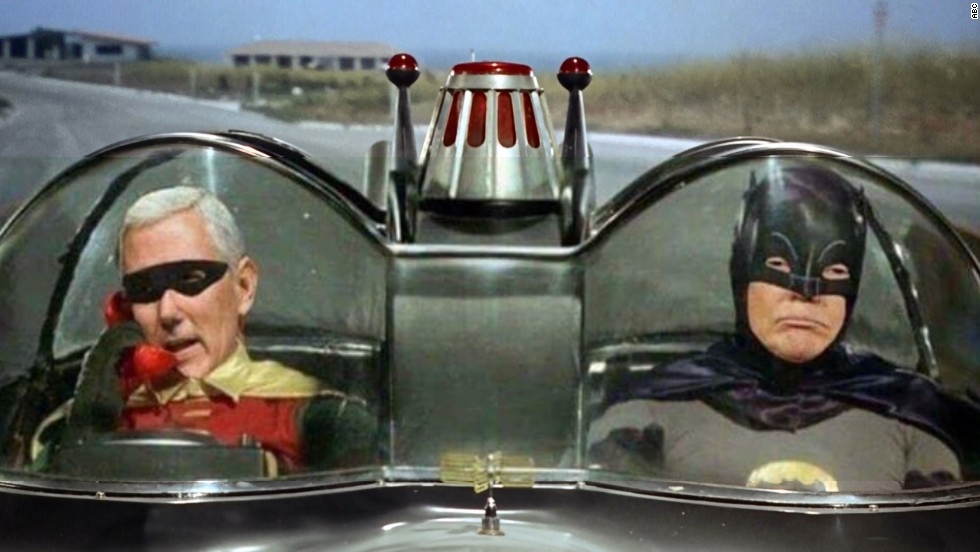 MAGA ~~ 9
MAGA ~~ 10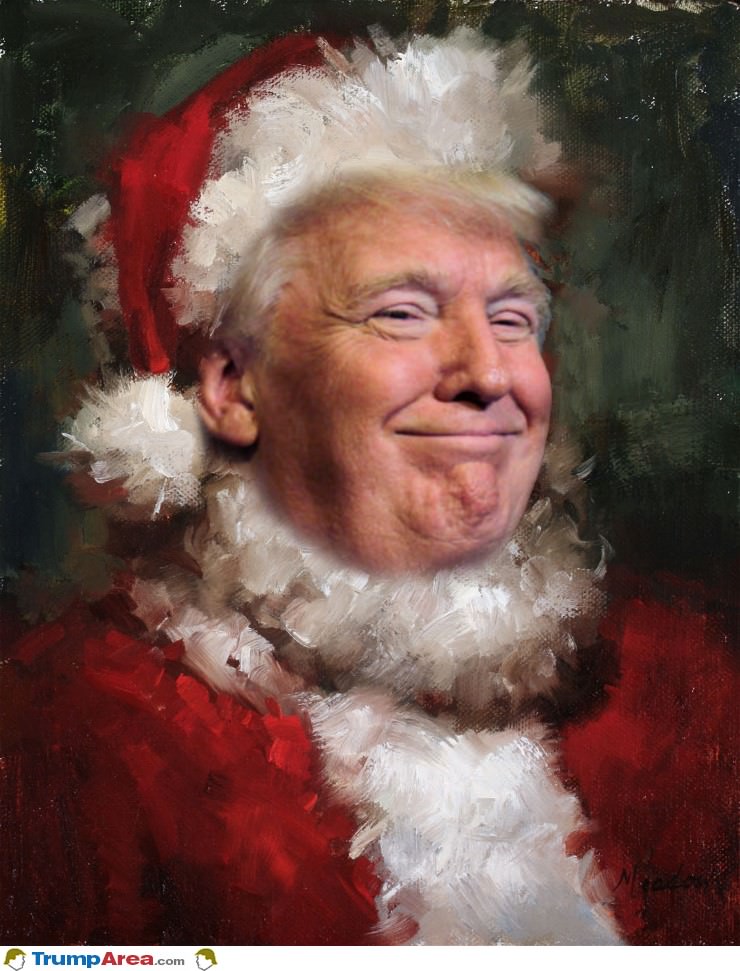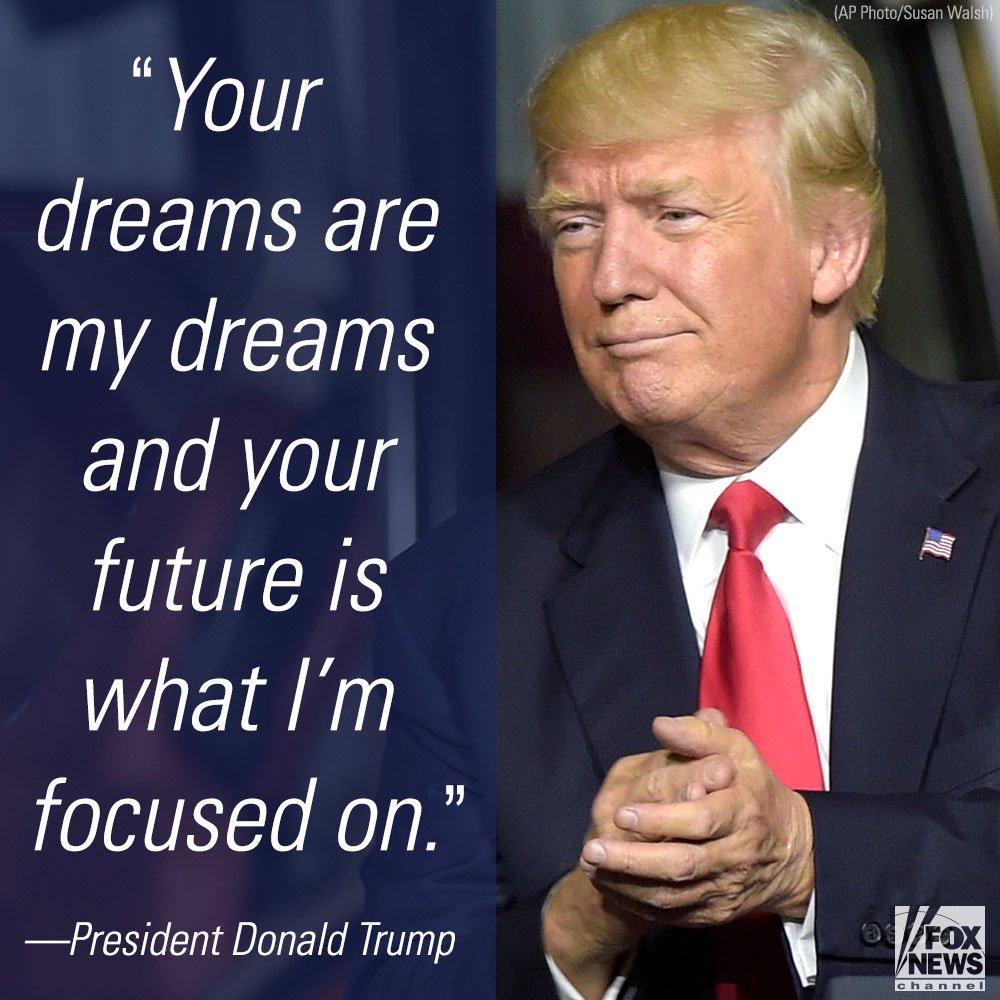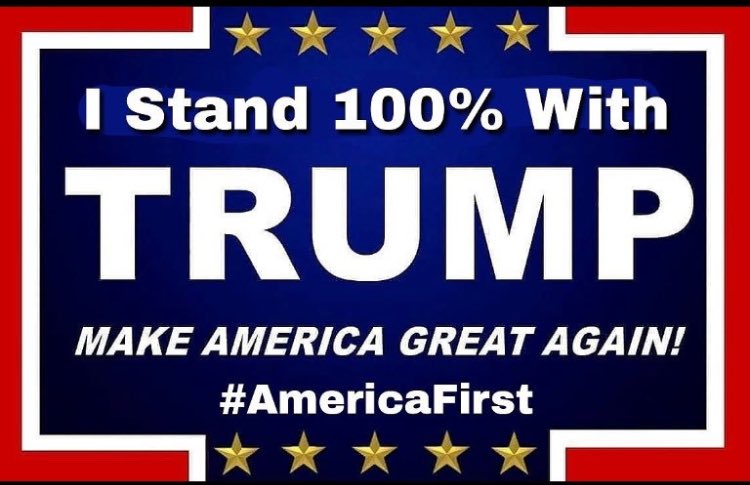 MAGA ~~ 11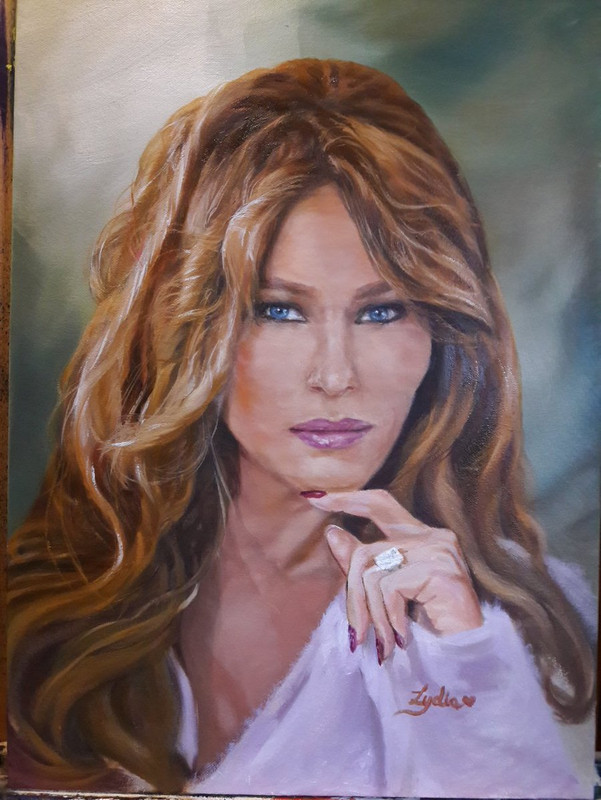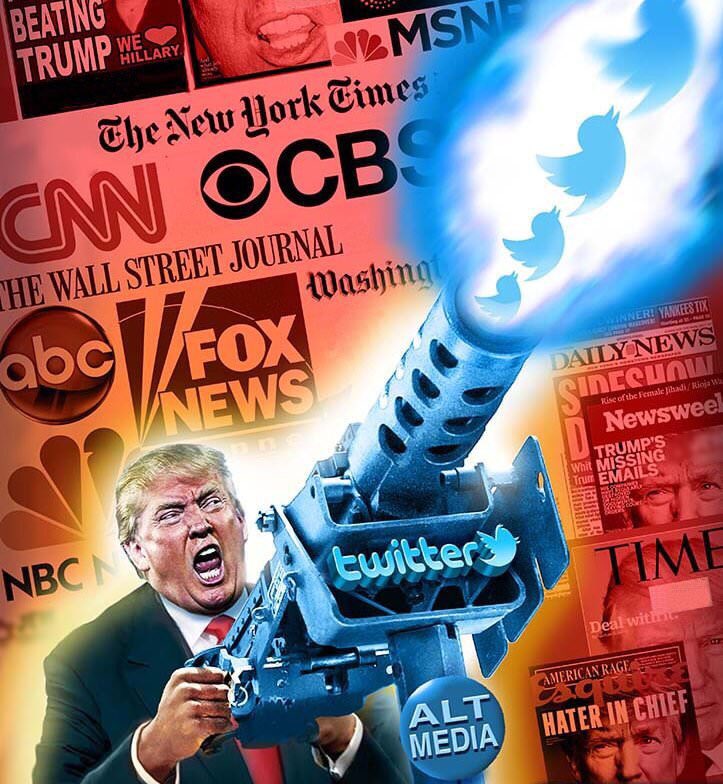 MAGA ~~ 12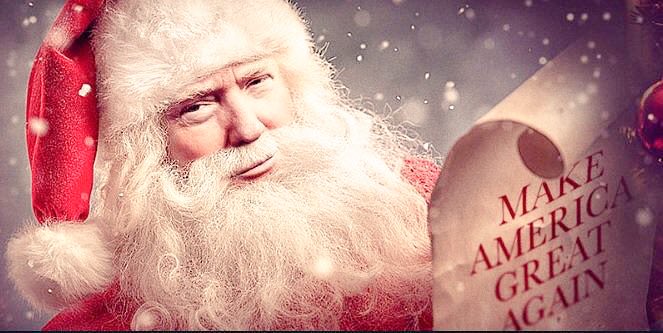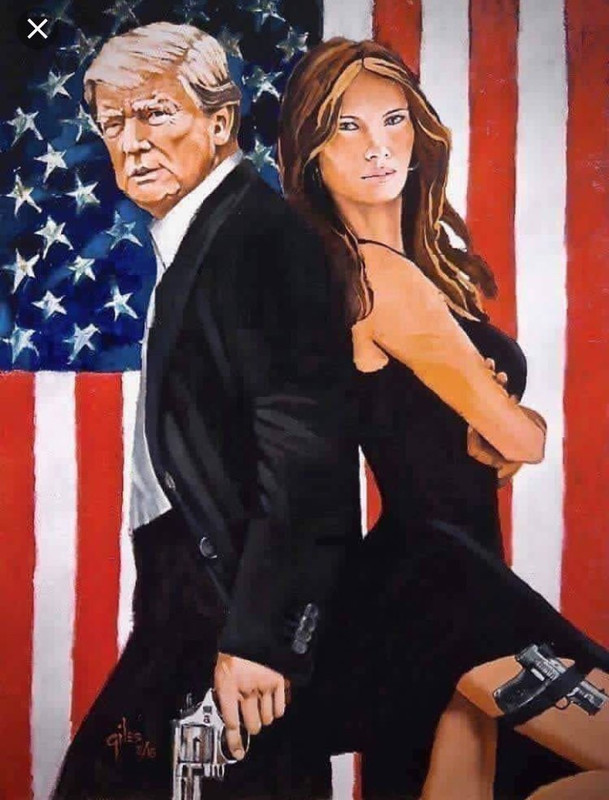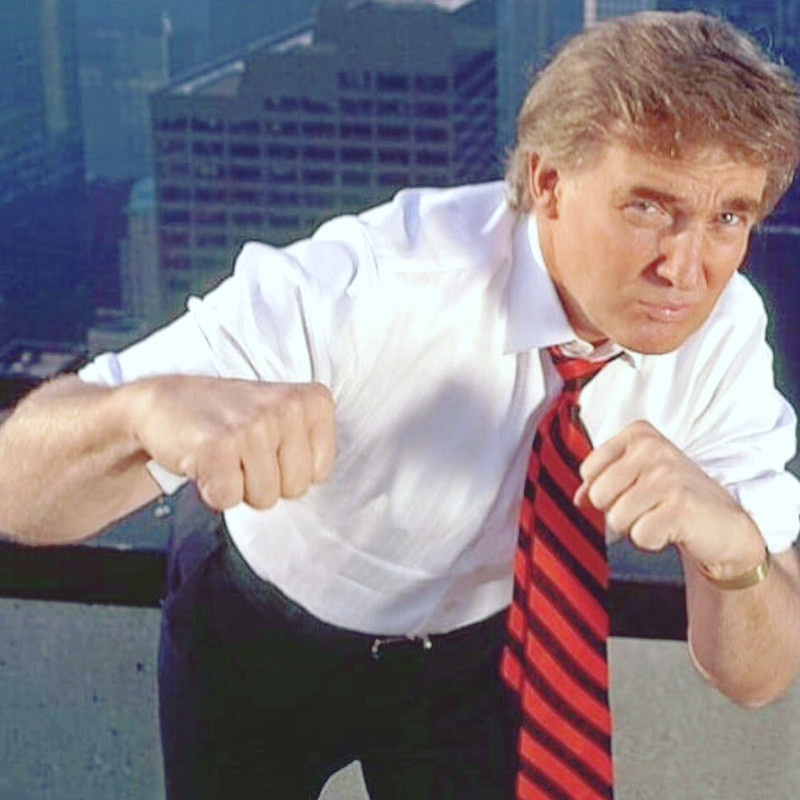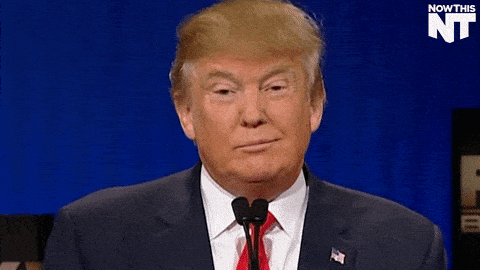 PING LIST
updated "whenever"





PING LIST


100American;
1_Rain_Drop;
3D-JOY;
4everontheRight;


Abbeville Conservative;
Abby4116;
acoulterfan;
AdemocratNoMore;
Airwinger;
AlBaby;
Albion Wilde;
Aleya2Fairlie;
aligncare;
AllAmericanGirl44;
Altura;
Amendment10;
Amntn;
angcat;
angelwood;
ANKE69;
ari-freedom;
AuntB;
austinaero;

b9;
bajabaja;
Baldwin77;
barker;
BeauBo;
beethoven;
betsyross60;
bgill;
BigEdLB;
Biggirl;
BigSkyVic;
Bizzy Bugz;
Black Agnes;
BlackFemaleArmyCaptain;
BlessedBeGod;
blondiegoodbadugly;
blueplum;
blueyon;
Blue Collar White Guy;
Boardwalk;
bobp;
Bookwoman;
Brasil;
Bronzy;
bryan999;
bunster;

Cajun;
CAluvdubya;
Canedawg;
Caipirabob;
Carina in OC;
carlo3b;
caroljean;
CatDancer;
Cedar;
Ciexyz;
changeitback440;
CharleysPride;
cibco;
Classyconservative;
Clyde5445;
ColdOne;
combat_boots;
ConfidentConservative;
connyankee ;
Conservateen;
conservativesister;

CottonBall;
COUNTrecount ;
DallasGal;
DaughterofEve;
DCMB;
defconw;
Deplorable American1776;
deweyfrank;
dforest;
dfwgator;
Disestablishmentarian;
djstex;
dmd25;
DocJ69;
DollyCali;
donna;
Donnafrflorida;
DoughtyOne;
Dr;
Dr. Scarpetta;
drewh;
Duchess47;
duckbutt;
duckln;
Dustoff45;

Easternsky;
EDINVA;
ELS;
Elvina;
Empireoftheatom48;
EnigmaticAnomaly;
Engedi;
etabeta;
EverRight;
exit82;

Fiddlstix;
firebrand;
flaglady47;
FM – AM;
Freedom56v2;
Freedom'sWorthIt;
freedumb2003;
free_life;
Freee-dame;
freelife;
freepersup;
freepertoo;
Fu-fu2;

Gator113;
GeaugaRepublican;
Georgia Girl 2;
georgiarat;
gubamyster;
georgiegirl;
gg188;
GGpaX4DumpedTea;

GizzyGirl;
glock rocks;
gogeo;
going hot;
goodnesswins;
GOPJ;
Grampa Dave;
Greetings_Puny_Humans;
GregB;
grey_whiskers;
greyfoxx39;
gubamyster;
Guenevere;

haircutter;
HarleyLady27;
Helen;
hey Bean;
higgmeister;
Hischild;
hoagy62;
Holding Our Breath;
hold_muh_bier;
HollyB;
HoneysuckleTN;
hoosiermama;
HopeandGlory;
Hostage;
huldah1776;

I Hired Craig Livingstone;
I_be_tc;
ICFN(ICan'tFixNothing);
IGush4Rush;
impactplayer;
Iowa Granny ;
Irish Eyes;
ironman;
Iron Munro;
italyconservative;
IwaCornDogs;

Jane Long;
jazusamo;
JeffHead;
jennychase;
jimfree;
Jim Robinson;
JockoManning;
JoeSeales;
jokemoke;
jonrick46;
justAmy;
joyce11111;
Jrabbit;
JudyinCanada;
JulieRNR21;
JustAmy;
Just mythoughts;
JustSurrounded;

kacres;
Kaslin;
Kassie; KC_Lion;
Kenny;
Kickass Conservative;
Kit cat;
Kitty Mittens;
Kudsman;

ladybug56;
Lakeshark;
Lakeside Granny;
lilypad;
LilFarmer;
little jeremiah;
LoL_lady ;
Loud Mime;
LouisianaJoanof Arc;
LucyT;
LuvW;
LS;
lysie;

M. Thatcher;
M1911 Colt .45 ACP;
magglepuss;
MagUSNRET;
Maine Mariner;
MarineMom613;
MamaB;
Mama_Bear;
Man from Oz;
mapffel;
Maria60;
Marie Antoinette;
Marmolade ;
matchgirl;
Maudeen;
MayflowerMadam;
mbrfl;
mupcat;
MEG33;
Mercat;
mercier;
milagro;
miserare;
Miss Didi;
miss marmelstein;
mkjessup;
mojo114;
monkapotamus;
montag813;
Mother Mary;
mowowie;
Mr Apple;
MS.BEHAVIN;
mupcat;
musicnart;
MwestMom;

NanaDory8;
Nanetteclaret;
Navin Johnson;
navymom1;
Nea Wood;
NetAddicted;
NEWwoman;
nclaurel;
nfldgirl;
nicksaunt;
NIKK;
nikos1121;
Nita Nupress;
NKP_Vet;
NODAKKID;
Norsky;
NorthernYankee;
Not gonna take it anymore ;
novemberslady;
nralife;
ntnychik;
nurse-rn;

ObozoMustGo2012;
onyx;
Orbiter;
Otta B Sleepin;
OwenKellogg;
ozaukeemom;

PA Engineer;
painter;
paintriot;
Parley Baer;
patriotspride;
pattty;
pax_et_bonum;
PennsylvaniaMom;
phoneman;
Persevero;
phoneman08;
Pilgrim's Progress;
pippa;
PJBankard;
pollyshy;
polly-put-the-kettle-on;
Pontiac;
prayvotepray;
proud American in Canada;
Proudcongal;
Prov1322;

randita;
Randy Larsen;
rayofhope;
Read Write Repeat;
Redleg Duke;
Red Steel;
ReddingNAble;
reformed_dem;
Rennes Templar;
ri4dc;
RI Chopper;
RightField;
ripnbang;
RKBA Democrat;>
ro_dreaming;
Ronald_Magnus;
roses of sharon;
Rufus Shinra ;
Rusty0604;

saintaugustine;
Salvation;
SamAdams76;
Scott from the Left Coast;
Seattle Conservative;
SelmaLee;
shadeaud;
sheikdetailfeather;
ShivaFan;
siamesecats;
Silentgypsy;
sissyjane;
SkyPilot ;
smartymarty ;
smileyface;
SMM48;
SnarlinCubBear;
snippy_about_it;
snugs;
sockmonkey;
Sontagged ;
SortaBichy;
Spirit of Liberty;
spokeshave;
Spunky;
Squarepants;
stars & stripes forever;
stentor;
stephenjohnbanker;
stockpirate;
stonehouse01;
stratboy;
swheats;
Swede Girl;
sweetiepiezer;
SweetPatriot84;

tammy8;
tatown;
Tennessee Nana;
tennmountainman;
texassonofww11vet;
TheConservativeParty;
TheOldLady;
The_Republic_Of_Maine;
TheStickman;
They'reGone2000;
Thom Pain;
TianaHighrider;
TigerClaws;
timpatriot;
topspinr;
TornadoAlley3;
Toughluck_freeper;
trisham;
Trump Girl Kit Cat ;
TrumpTrain45;
TruthSetsUFree;
tumblindice;

Ultra Sonic 007;
Unrepentant VN Vet;
upchuck;
Uriah;
US_MilitaryRules;
usafa92;
usmom;
Uversabound;

V K Lee;
veraciouspoet;
VerySadAmerican;
virgil;
visualops;
Vlad The Inhaler;
Vol2727;

WENDLE;
weston;
WildHighlander57;
Wilum;
windcliff;
Whenifhow;
winstar1k;
WTFOVR;
WVKayaker;
WVNan;


yoe;



TRUMP DOSE ARCHIVES
A Weekly Dose of President Trump - Trump Family Train (1/22/17 to 1/28/17)
A Weekly Dose of President Trump - Trump Family Train (1/29/17 to 2/4/17)
A Weekly Dose of President Trump - Trump Family Train (2/5/17 to 2/11/17)
A Weekly Dose of President Trump - Trump Family Train (2/12/17 to 12/18/17)
A Weekly Dose of President Trump - Trump Family Train (2/18/17 to 2/25/17)
A Weekly Dose of President Trump - Trump Family Train (2/26/17 to 3/4/17)
A Weekly Dose of President Trump - Trump Family Train (3/5/17 to 3/11/17)
A Weekly Dose of President Trump - Trump Family Train (3/12/17 to 3/18/17)
A Weekly Dose of President Trump - Trump Family Train (3/19/17 to 3/25/17)
A Weekly Dose of President Trump - Trump Family Train(3/26/17 to 4/1/17)
A Weekly Dose of President Trump - Trump Family Train (4/2/17 to 4/8/17)
A Weekly Dose of President Trump - Trump Family Train (4/9/17 to 4/15/17)
A Weekly Dose of President Trump - Trump Family Train (4/16/17 to 4/22/17)
A Weekly Dose of President Trump - Trump Family Train (4/23/17 to 4/29/17)
A Weekly Dose of President Trump - Trump Family Train (4/30/17 to 5/6/17)
A Weekly Dose of President Trump - Trump Family Train (5/7/17 to 5/13/17)
A Weekly Dose of President Trump - Trump Family Train (5/14/17 to 5/20/17)
A Weekly Dose of President Trump - Trump Family Train (5/21/17 to 5/27/17)
A Weekly Dose of President Trump - Trump Family Train (5/28/17 to 6/3/17)
A Weekly Dose of President Trump - Trump Family Train 6/4/17 to 6/10/17)
<
A Weekly Dose of President Trump - Trump Family Train (6/11/17 to 6/17/17)
A Weekly Dose of President Trump - Trump Family Train (6/18/17 to 6/24/17)
A Weekly Dose of President Trump - Trump Family Train (6/25/17 to 7/1/17)
A Weekly Dose of President Trump - Trump Family Train (7/2/17 to 7/8/17)
A Weekly Dose of President Trump - Trump Family Train (7/9/17 to 7/15/17)
A Weekly Dose of President Trump - Trump Family Train (7/16/17 to 7/22/17)
A Weekly Dose of President Trump - Trump Family Train (7/23/17 to 7/29/17)
A Weekly Dose of President Trump - Trump Family Train (7/30/17 to 8/4/17)
A Weekly Dose of President Trump - Trump Family Train (8/5/17 to 8/12/17)
A Weekly Dose of President Trump - Trump Family Train (8/13/17 to 8/19/17)
A Weekly Dose of President Trump - Trump Family Train (8/20/17 to 8/26/17)
A Weekly Dose of President Trump - Trump Family Train (8/27/17 to 9/2/17)
A Weekly Dose of President Trump - Trump Family Train (9/3/17 to 9/10/17)
A Weekly Dose of President Trump - Trump Family Train (9/9/17 to 9/15/17)
A Weekly Dose of President Trump - Trump Family Train (9/16/17 to 9/23/17)
A Weekly Dose of President Trump - Trump Family Train (9/24/17 to 10/1/17)
A Weekly Dose of President Trump - Trump Family Train (10/2/17 to 9/7/17)
A Weekly Dose of President Trump - Trump Family Train (10/8/17 to 9/14/17)
A Weekly Dose of President Trump - Trump Family Train (10/15/17 to 9/22/17)
A Weekly Dose of President Trump - Trump Family Train (10/23/17 to 9/28/17)
A Weekly Dose of President Trump - Trump Family Train (10/29/17 to 11/4/17)
A Weekly Dose of President Trump - Trump Family Train (11/5/17 to 11/11/17)
A Weekly Dose of President Trump - Trump Family Train (11/12/17 to 11/18/17)
A Weekly Dose of President Trump - Trump Family Train (11/19/17 to 11/25/17)
A Weekly Dose of President Trump - Trump Family Train (11/26/17 to 12/2/17)
A Weekly Dose of President Trump - Trump Family Train (12/3/17 to 12/9/17)
A Weekly Dose of President Trump - Trump Family Train (12/10/17 to 12/16/17)
A Weekly Dose of President Trump - Trump Family Train (12//17/17 to 12/23/17)
A Weekly Dose of President Trump - Trump Family Train (12/24/17 to 12/30/17)
A Weekly Dose of President Trump - Trump Family Train (1/1/18 to 1/16/18)
A Weekly Dose of President Trump - Trump Family Train (1/16/18 to 1/20/18)
A Weekly Dose of President Trump - Trump Family Train (1/21/18 to 1/29/18)
A Weekly Dose of President Trump - Trump Family Train (1/29/18 to 2/4/18)
A Weekly Dose of President Trump - Trump Family Train (2/5/18 to 2/12/18)
A Weekly Dose of President Trump - Trump Family Train (2/12/18 to 2/17/18)
A Weekly Dose of President Trump - Trump Family Train (2/18/18 to 2/26/18)
A Weekly Dose of President Trump - Trump Family Train (2/26/18 to 3/3/18)
A Weekly Dose of President Trump - Trump Family Train (3/4/18 to 3/12/18)
A Weekly Dose of President Trump - Trump Family Train (3/12/18 to 3/17/18)
A Weekly Dose of President Trump - Trump Family Train (3/18/18 to 3/25/18)
A Weekly Dose of President Trump - Trump Family Train (3/26/18 to 3/31/18)
A Weekly Dose of President Trump - Trump Family Train (4/1/18 to 4/14/18)
A Weekly Dose of President Trump - Trump Family Train (4/15/18 to 4/21/18)
A Weekly Dose of President Trump - Trump Family Train (4/22/18 to 4/28/18)
A Weekly Dose of President Trump - Trump Family Train (4/29/18 to 5/6/18)
A Weekly Dose of President Trump - Trump Family Train (5/7/18 to 5/12/18)
A Weekly Dose of President Trump - Trump Family Train (5/13/18 to 5/19/18)
A Weekly Dose of President Trump - Trump Family Train (5/20/18 to 5/28/18)
A Weekly Dose of President Trump - Trump Family Train (5/29/18 to 6/2/18)
A Weekly Dose of President Trump - Trump Family Train (6/3/18 to 6/11/18)
A Weekly Dose of President Trump - Trump Family Train (6/12/18 to 6/16/18)
A Weekly Dose of President Trump - Trump Family Train (6/17/18 to 6/23/18)
A Weekly Dose of President Trump - Trump Family Train (6/24/18 to 6/30/18)
A Weekly Dose of President Trump - Trump Family Train (7/1/18 to 7/8/18)
A Weekly Dose of President Trump - Trump Family Train (7/9/18 to 7/14/18)
A Weekly Dose of President Trump - Trump Family Train (7/15/18 to 7/21/18)
A Weekly Dose of President Trump - Trump Family Train (7/23/18 to 7/28/18)
A Weekly Dose of President Trump - Trump Family Train (7/92/18 to 8/6/18)
A Weekly Dose of President Trump - Trump Family Train (8/7/18 to 8/12/18)
A Weekly Dose of President Trump - Trump Family Train (8/13/18 to 8/20/18)
A Weekly Dose of President Trump - Trump Family Train (8/20/18 to 8/27/18)
A Weekly Dose of President Trump - Trump Family Train (8/28/18 to 9/2/18)
A Weekly Dose of President Trump - Trump Family Train (9/3/18 to 9/9/18)
A Weekly Dose of President Trump - Trump Family Train (9/10/18 to 9/16/18)
A Weekly Dose of President Trump - Trump Family Train (9/16/18 to 9/23/18)
A Weekly Dose of President Trump - Trump Family Train (9/16/18 to 9/23/18 - Part B)
A Weekly Dose of President Trump - Trump Family Train (9/24/18 to 9/30/18)
A Weekly Dose of President Trump - Trump Family Train (9/30/18 to 10/6/18)
A Weekly Dose of President Trump - Trump Family Train (10/8/18 to 10/15/18
A Weekly Dose of President Trump - Trump Family Train (10/15/18 to 10/22/18
A Weekly Dose of President Trump - Trump Family Train (10/22/18 to 11/4/18
A Weekly Dose of President Trump - Trump Family Train (11/4/18 to 11/16/18
A Weekly Dose of President Trump - Trump Family Train (11/16/18 to 11/25/18
A Weekly Dose of President Trump - Trump Family Train (11/27/18 to 12/2/18
A Weekly Dose of President Trump - Trump Family Train (12/3/18 to 12/9/18
A Weekly Dose of President Trump - Trump Family Train (12/10/18 to 12/16/18
A Weekly Dose of President Trump - Trump Family Train (12/17/18 to 12/23/18
A Weekly Dose of President Trump - Trump Family Train (1/1/19 to 12/26/1
A Weekly Dose of President Trump - Trump Family Train (1/27/19 to 2/4/19
A Weekly Dose of President Trump - Trump Family Train (2/5/19 to 2/11/19
A Weekly Dose of President Trump - Trump Family Train (2/11/19 to 2/19/19
A Weekly Dose of President Trump - Trump Family Train (2/25/19 to 3/16/19
A Weekly Dose of President Trump - Trump Family Train (3/19/19 to 3/27/19
A Weekly Dose of President Trump - Trump Family Train (3/28/19 to 4/9/19
A Weekly Dose of President Trump - Trump Family Train (4/10/19 to 4/17/19
A Weekly Dose of President Trump - Trump Family Train (4/18/19 to 4/26/19
A Weekly Dose of President Trump - Trump Family Train (4/27/19 to 5/3/19
MAGA/KAG