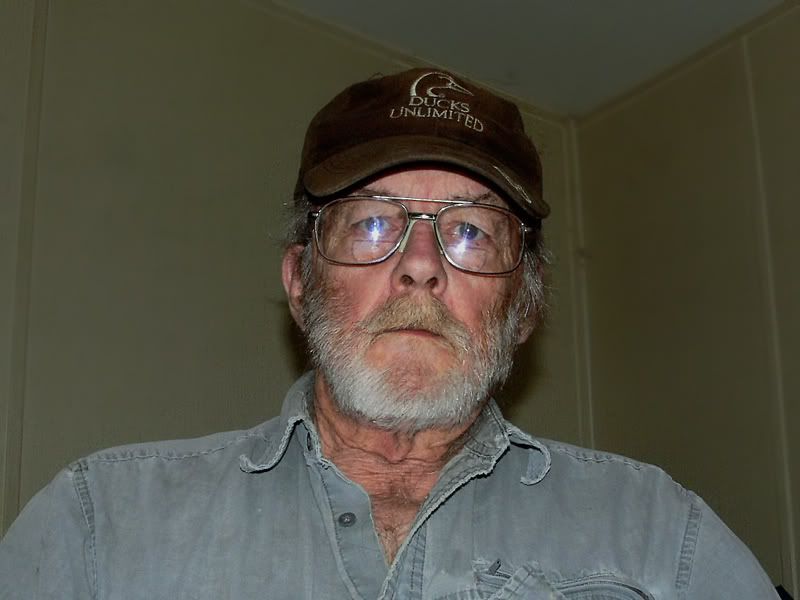 Retired, Republican since the Goldwater campaign, My first campaign.
I live in the "flyover country" category, only go to town for groceries. Saint Augustine is following the path of most college towns, bigger the college gets, the more to the left the town goes.
I live on half of a 5 acre hammock in the swamp, my daughter, son in law, and grandson on the other. No one here these days but me and my old tomcat, and we sort of like it that way. I have some decent cameras, when I feel up to it I chase critters with them, but I can't walk very far anymore.
I am thoroughly fed up with RINO control of much of the party, if you say you are Republican, you should support the Constitution, every single word of it. When "constituents" demand anything unconstitutional, it should be the job of a "leader" to tell them they can't have it. There is no other protection for minority opinions.
Outdoor photography ping list, if interested PM me.
lawnguy;pandoraou812;Daffynition;barker;ferri;gjeiii;genefromjersey;texas booster;KnittingAConundrum;LucyT;trimom;bobbyd;meeps;pigsmith;JUMPIN JEHOSPOHAT;AV8gal06;MotleyGirl70;mojo114;sunny48;Grammy;grellis;SeafoodGumbo;SuzanneWeeks;gardengirl;Randy Larsen;CaliGirl-R;dixiechick2000; Sparky7450;Paul Heinzman;groanup;Diana in Wisconsin;Severa;nw_arizona_granny;BruceysMom;mplsconservative;ThreePuttinDude;3D-JOY;SoftballMominVA;Ann Archy;OB1kNOb;TrueKnightGalahad;stainlessbanner; poobear;Hunton Peck;doc1019,KoRn,PERKY2004,TEXOKIE,Bertram3,pgobrien,BunnySlippers,fanfan,okimhere,huldah1776,Islander7,blackbart.223,Tuscaloosa Goldfinch,NonValueAdded,rustbucket,listenhillary,Bigg Red,rdl6989,siamesecats,JSteff,50mm, MS.BEHAVIN,OnTheDress,GSP.FAN,Kimmers,Vinnie,nicolezmomma,Stentor,mojitojoe,Semper911,cajungirl,dayglored,JSteff,They'reGone2000,LADY J,SFConservative,newhouse,WSGilcrest,Ramius,freedom4ever,Fast Moving Angel,trillabodilla,divine_moment_of_facts,Gator113,gorush,freedom9,MaryFromMichigan ,Vigilantcitizen ,Travis T. OJustice,Shimmer1,TheOldLady,ezoeni,isthisnickcool,LADY J,housemouse,concentric circles, lysie,Sparko,brytlea,afraidfortherepublic,wita,skr,Just A Reader,Vendome,Bellflower,meyer,mom4kittys,SamiGirl,herewego,stefanbatory,Andonius_99,merry10,Pavegunner72,OldCorps,Condor51,betty boop,posterchild,proudofthesouth,tubebender,Red_Devil 232,Lobsterback,Fantasywriter,rightly_dividing,lefty-lie-spy,MagnoliaMS,mlizzy,rockinqsranch,handmade,Eeyore4651,Clink,Celtic Cross,DeoVindiceSicSemperTyrannis,fidelis,Outlaw Woman,glock rocks,Puppage,MEG33,randita,libertarian27,Lucius Cornelius Sulla,FrogMom,kalee,MommaPatriot,Silentgypsy,momtothree,Sylvester McMonkey McBean,golux,left that other site,ConservativeOrBust,Retired Greyhound,KosmicKitty,thesearethetimes,berdie,Clay Moore,moonhawk,TheConservativeParty,expat1000,Tucker39,Iscool,Howie,Pit1,Yehuda,Iowan,109ACS,Gefn,ColdOne,IYAS9YAS,Axenolith