Mama_Bear . sez.......

... remember to refresh page. : )

Disco Louie's

So....

C'mon in!

Beautiful music...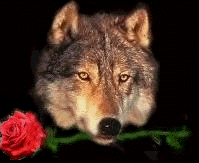 .... and a rose for the ladies.
'LouieWolf'...AKA ST.Louie1 : )

Louie's gettin' *fancy*. (snicker)
And now he thinks he's a WOLF! Snorf!!
Gotta give him credit though....
A *rose* for the *ladies* is one cool move. : )
Think 'wolves' don't have fun? : )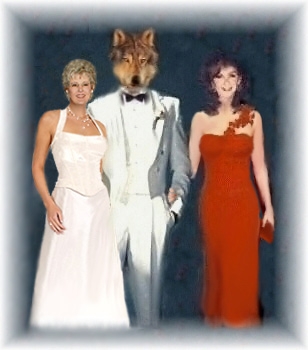 'LouieWolf' with 'Mama_Bear' and 'Billie'-

at the 'USO Canteen FReeper Style'-USO Dance.

Read the thread...lots of fun-lots of graphics!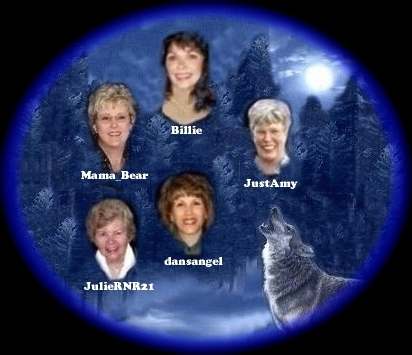 AhhhhRoooo!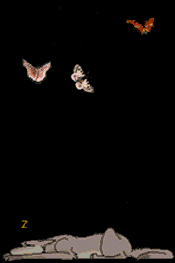 From *Billie*... : )

*************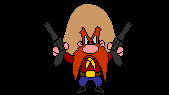 Where IS Billie? ********** Vamoose, Louiewolf!
********************* This little lady is mine!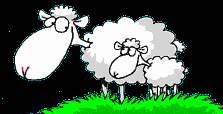 Is uncle Louie gonna eat us mama? ****** No, dear. He's a sweet boy.
He thinks he's a wolf! ************** (He CAN be 'wolfish' though.)
............

******............

*********
I'm not afraid of Wolfie! .............. I am! *******

MY nephew, 'Louie', is NOT nuts!!
Now you people mind your manners!
He's a good boy....just a little simple.

Got cookies?
I got milk!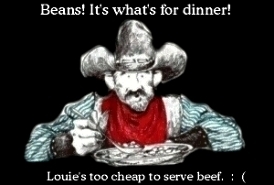 Moooovin' right along...
(Louie does have a serious side.)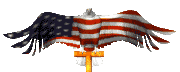 'Tears'
If tears could build a stairway
and memories were a lane
I would walk right up to heaven
to bring you home again
No farewell words were spoken
no time to say goodbye
you were gone before I knew it
and only God knows why
My heart still aches in sadness
and secret tears still flow
what it meant to lose you
no one will ever know
Annonymous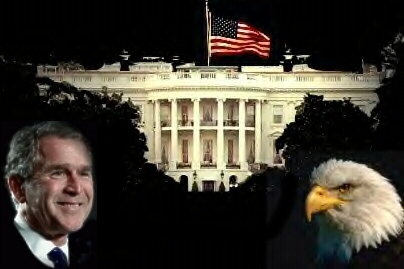 Wow! The 'Duke'!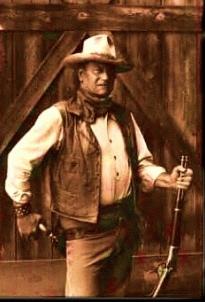 "Sure I wave the American flag.
Do you know a better flag to wave?"
John Wayne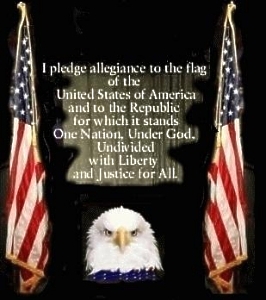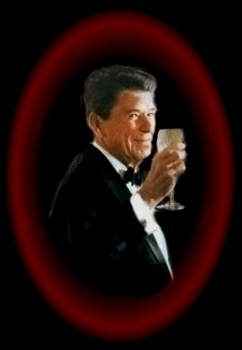 "In closing, let me thank you, the American people,
for giving me the great honor of allowing me to serve as your president.
When the Lord calls me home, whenever that day may be,
I will leave with the greatest love for this country of ours
and eternal optimism for its future.
I now begin the journey
that will lead me into the sunset of my life.
I know that for America
there will always be a bright dawn ahead.
November 5, 1994
Ronald Reagan Gallery

Hey!

Too!
'Louie's' *Wee* People
Oh! Looky down there, Witch Hillary!



Bite me, fairey! ****** I'll bite ya!!


*****

Louie IS kinda goofy! ***** I'll drink to that!

Louie, Louieeee .. lalalala

Oh dear! Louie's brain has flat-lined!
I'm outta here!
Hey, Boxer!


I want off this damned page!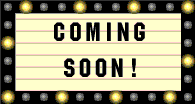 Nothin'. Louie has run out of wit.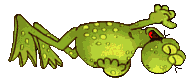 (Louie's just admitted he's....
*Wit-less*.) hahahaha!
St.Louie1
******

Tony Flynn
Thirty nine -single
Love music-all kinds.
Love to dance
Love sports-all kinds
College-Mizzou/Columbia
Artist/Photographer
Rock solid conservative

e-mail
Meet My Pups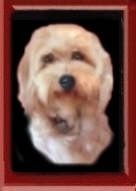 *****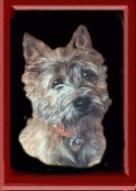 *
Mitsy ***************** Grady

Irish Blessing
May the blessing of God's soft rain be on you,
falling gently on your head, and refreshing your soul
with the sweetness of little flowers newly blooming.
"I hold it true,what'er befall;
I feel it, when I sorrow most;
'Tis better to have loved and lost;
Than never to have loved at all."
-Alfred Lord Tennyson
"If you are going through hell.....keep going."
Sir Winston Churchill
Listen Up People!


&
Bring A Stray...

..Into Your Heart & Home!
My First Page Award
(Better than nothin') LOL!

St.Louie's

Cool 'Freeper' Pages







'King of Ping'

Daily Threads
(The Best)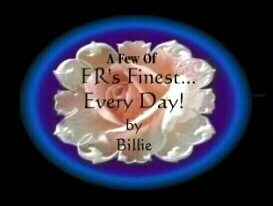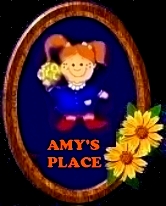 &&&&&&
*Côteblanche*

Au revoir, cher ami,
Je m'ennuierai de vous.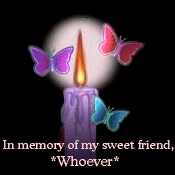 Top Of Page
TEXT or GIF HERETEXT or GIF HERE TEXT or GIF HERETEXT or GIF HERETEXT or GIF HERETEXT or GIF HERE&&&&&&&&&&&&&&&&&&&&&&&&&&&&&&&&