Yeah, I used the name of an entire postal district for my handle, and I live in it.
Nope can't see Colorado from here, but I can see the lights in Kansas City Missouri and Kansas City Kansas.
Kansas Rainfall map. (Purple where I Live! USDA Zone 6B)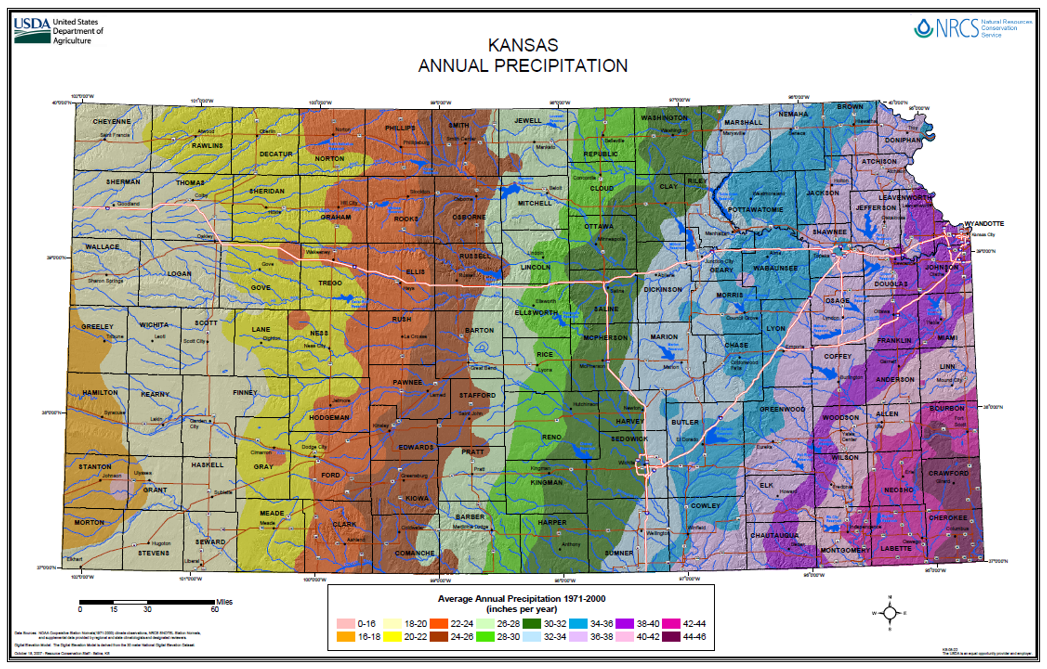 "https://news.climate.columbia.edu/2018/04/11/the-100th-meridian-where-the-great-plains-used-to-begin-now-moving-east/"
"In 1878, American geologist and explorer John Wesley Powell drew an invisible line in the dirt—a long line. It was the 100th meridian west, the longitude he identified as the boundary between the humid eastern United States and the arid Western plains. Running south to north, the meridian cuts through eastern Mexico, Texas, Oklahoma, Kansas, Nebraska, the Dakotas, and the Canadian province of Manitoba on its way to the pole."
Prescession of the poles, so maybe, but If So there is not much we can do about it.
Vivisepulture Ping: DFG; Darksheare; Pete from Shawnee Mission; Scoutmaster,nickcarraway
https://freerepublic.com/focus/f-chat/3378678/posts HTML Shadow ace
Ashlie Babbit posts (not exhaustive.) https://freerepublic.com/focus/f-news/3929184/posts?q=1&;page=51 https://freerepublic.com/focus/f-news/3924616/posts?q=1&;page=51 https://freerepublic.com/focus/f-bloggers/3925203/posts https://www.thesun.co.uk/news/13681455/woman-shot-capitol-ashli-babbitt-reckless-endangerment-restraining-order/ https://freerepublic.com/focus/chat/3999744/posts 2021 HTML https://freerepublic.com/focus/chat/3999744/posts Nifty trick for viewing deleted comments: http://www.freerepublic.com/perl/post?id=[Article#]%2C[Post#] (remove the brackets) From Grey Whiskers