I am the proud father of the three lovely ladies pictured below.
Here's a recent family photo and an old photo of me as a babe in arms with my parents and siblings.
While I'm embarrassing myself, here's an old photo of me (right) with my college roommate and my '62 VW. I was a lib then, of course.
Two pictures of the house I grew up in, one taken around 1920 (?) and the other taken recently as a Bed and Breakfast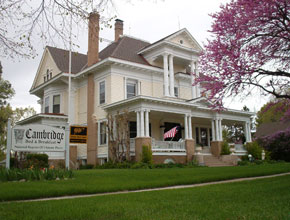 ---
One thing I like to do in my spare time is put words - Scripture, sayings, or quotes - with a picture. Here are a few I've made recently.