Eastern European ping list
---
FRmail me to be added or removed from this Eastern European ping list ping list.
List owners: Lukasz, Grzegorz 246, lizol
GOP_Lady, Ulysse, proudofthesouth, reaganaut, yellcam, VampireStateNY, Cronos, maryz, FreeStateYank, Velveeta , Cheap_Hessian, paythefiddler, mstar, se99tp, AdvisorB, onedoug, AnalogReigns, The_Media_never_lie, dixiebelle, voteNRA, valkyry1, Monkey Face, MajorChaos, Lorianne, ZULU, bayouranger, Grimmy, Konrad_PL, Reform Canada, SLB, Neu Pragmatist, the lastbestlady, Disciplinemisanthropy, Borax Queen, MacArthur, Marcin, rxgalfl, tired1, etabeta, Swordfished, pretorian_PL, vader69, vahet pole, ken21, norton, vox_PL, 1234, ChiMark, IslandJeff, rochester_veteran, NinoFan, Alkhin, Sidegunner, quesney, Brad's Gramma, OriginalChristian, Huber, Think free or die, 4Freedom, norton, MelonFarmerJ, Jan Hus, Little Bill, floridavoter2, PoParma, goarmy, mick, PaulJ, Steve54, Mike Fieschko, Angelas, saltshaker, Jedi Master Pikachu, lost-and-found, sockmonkey, HoosierHawk, 91B, GeorgefromGeorgia, spamrally, HuntsvilleTxVeteran, Southside_Chicago_Republican, George - the Other, Bernard, rzeznikj at stout, DesScorp, redgirlinabluestate, peter the great, opocno, gadrael, hummingbird, micha, Mrs.Nooseman, Salvation, subatomicdust, antiRepublicrat, Optimill, kronos77, PzLdr, Camel Joe, Tuxedo, Issaquahking, Matrix33, Loud Mime, okstate, paltz, Aquinasfan, Nothometoday, wtc911, Apparatchik, 2right, Lonesome in Massachussets, Jimmy Valentine, nunya bidness, A knight without armor, DTwistedSisterS, Gosh I love this neighborhood, tortoise, zencat, Tailgunner Joe, eyespysomething , toothfairy86, SkiPole18 , curiosity, right, anonymoussierra , Robert Drobot , cuteconservativechick, sharkhawk, Heatseeker, Das Outsider , Tarator, andie74., GrannyML, Tazlo, speekinout , j24, IdahoNative, tomahawk, AdmSmith, Atlantic Bridge, Da_Shrimp, SaltyJoe, dfwgator, gatorbait ,wagglebee, Njwoman, lump in the melting pot, Goldensky, Freebird Forever, Idisarthur, TFine80, j23, conshack, MassachusettsGOP, sergey1973, rasblue , Somewhat Centrist, jdm, Ishmac, Tangaray, Sender, looney tune , Alex Marko , gabaseball, free_european, rmlew, TonyWojo, RushCrush, axel f, varon., Ciexyz, 1rudeboy, FairOpinion, QQQQQ, Cheesehead in Texas, rogue yam, CATravelAgent, 2banana, Agog, Fiddlstix, FreedomSurge, Redhead, franksolich, lawgirl, warsaw44, DTA ,Ravi ,twinself ,dakine, eddiespaghetti, PhilDragoo, 68skylark ,Lukasz, Grzegorz 246, lizol, ,kozik, spike mike, vis35, Vorthax, macel, JoAnka
---


BE NOT AFRAID
NIE LEKAJCIE SIE

Justice is truth in action

Tribute to the Poles, who made an ultimate sacrifice in Iraq.

SALUTE TO THE HEROES!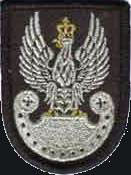 szer. nadterm. Sylwester Kutrzyk (private)
st. szer. Roman Goralczyk (private 1st class)
st. szer. Gerard Wasilewski (private 1st class)
st. szer. Andrzej Zielke (private 1st class)
st. szer. Krystian Andrzejczak (private 1st class)
st. szer. nadterm. Grzegorz Rusinek (private 1st class)
st. szer. nadterm. Grzegorz Nosek (private 1st class)
kpr. nadterm. Marcin Rutkowski (corporal)
st. kpr. Tomasz Krygiel (corporal 1st class)
ml. chor. Karol Szlazak (warrant officer)
chor. Pawel Jelonek (warrant officer 1st class)
st. chor. Marek Krajewski (warrant officer 2nd class)
ppor. Daniel Rozynski (2nd lieutenant)
ppor. Piotr Mazurek (2nd lieutenant)
kpt. Jacek Kostecki (captain)
kpt. Slawomir Strozak (captain)
mjr. Hieronim Kupczyk (major)
byly zolnierz JW 2305 (former GROM operator - anonymous)
byly zolnierz JW 2305 (former GROM operator - anonymous)
Waldemar Milewicz (civilian - journalist)
Mounyra Beouamrane (civilian - journalist)
sierz. Tomasz Murkowski (sergeant)
st. szer. Piotr Nita (private 1st class)
st. szer. Tomasz Jura (private 1st class)
plut. Bartosz Orzechowski (master corporal), plut. Andrzej Filipek (master corporal)



Your Political Profile:
Overall: 90% Conservative, 10% Liberal

Social Issues: 100% Conservative, 0% Liberal

Personal Responsibility: 75% Conservative, 25% Liberal

Fiscal Issues: 100% Conservative, 0% Liberal

Ethics: 75% Conservative, 25% Liberal

Defense and Crime: 100% Conservative, 0% Liberal
create your own visited countries map
create your own visited states map
biathlon
hit Counter