Interesting Times

Since Aug 22, 1998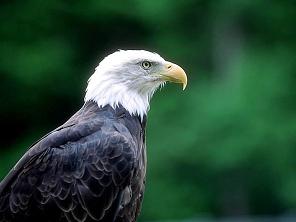 I joined FR after lurking for several months during the Clinton impeachment effort. I was at the March for Justice and Judgment Day rallies in D.C., as well as the House Managers' Dinner, several Clinton protests at the White House, and the "Get out of Cheney's House" rallies at the Veep's mansion. I'm also a former chairman and director of the Free Republic Network.
Bob Hahn (Nick Danger) and I have worked together to create a number of political web sites, including WinterSoldier.com and SwiftVets.com.
Tim Ziegler (The Shrew) and I authored To Set The Record Straight: How Swift Boat Veterans, POWs and the New Media Defeated John Kerry.
"May you live in interesting times, and come to the attention of important people." -- 'ancient Chinese curse'
http://www.freerepublic.com/focus/f-news/1164383/posts

http://www.freerepublic.com/focus/news/860466/posts

http://www.freerepublic.com/focus/f-news/1100812/posts

http://www.freerepublic.com/forum/a3a08a6722b0f.htm

http://www.freerepublic.com/focus/f-news/1318134/posts

http://www.freerepublic.com/focus/f-news/1335116/posts

http://www.freerepublic.com/focus/news/842024/posts

http://www.FreeRepublic.com/forum/a3b548ccc25e5.htm

http://www.freerepublic.com/focus/f-news/1999501/posts

http://www.freerepublic.com/focus/f-news/1510964/posts

http://www.FreeRepublic.com/forum/a3a076e8c17c5.htm

http://www.freerepublic.com/focus/f-news/1342616/posts

http://www.freerepublic.com/focus/f-news/1249537/posts

http://www.freerepublic.com/focus/f-news/1145322/posts

http://www.freerepublic.com/focus/f-news/1924688/posts

http://www.freerepublic.com/focus/news/848114/posts

http://www.freerepublic.com/focus/f-news/2390805/posts

http://www.freerepublic.com/focus/f-bloggers/2512881/posts

http://www.freerepublic.com/focus/f-news/886637/posts

http://www.freerepublic.com/forum/a3a08fea8545b.htm

http://www.freerepublic.com/focus/f-news/880779/posts

http://www.freerepublic.com/focus/f-news/1581164/posts

http://www.freerepublic.com/focus/news/834616/posts

http://www.freerepublic.com/focus/news/835351/posts

http://www.freerepublic.com/focus/f-news/1185197/posts

http://www.freerepublic.com/focus/f-news/1394987/posts

http://www.freerepublic.com/focus/f-news/2013208/posts

http://www.freerepublic.com/focus/f-news/2766104/posts

http://www.freerepublic.com/focus/f-news/1084477/posts

http://www.freerepublic.com/focus/f-news/1341713/posts

http://www.freerepublic.com/focus/f-news/1257200/posts

http://www.FreeRepublic.com/forum/a39f6f9f771aa.htm

http://www.FreeRepublic.com/focus/news/691591/posts

http://www.freerepublic.com/focus/f-news/1203448/posts

http://www.freerepublic.com/focus/f-news/1129720/posts

/focus/fr/615203/posts

http://www.freerepublic.com/focus/f-news/1040566/posts

http://www.freerepublic.com/focus/news/778084/posts

http://www.freerepublic.com/forum/a3a2d74701880.htm

http://www.freerepublic.com/focus/f-news/876107/posts

http://www.freerepublic.com/focus/news/735331/posts

http://www.freerepublic.com/focus/f-news/1083607/posts

http://www.freerepublic.com/focus/news/741476/posts

http://www.freerepublic.com/focus/f-news/882465/posts

http://www.freerepublic.com/focus/f-news/1023342/posts

http://www.freerepublic.com/focus/f-news/1962084/posts

http://www.freerepublic.com/focus/f-news/1396136/posts

http://www.freerepublic.com/focus/f-news/2064281/posts

http://www.freerepublic.com/focus/f-news/1924323/posts

http://www.freerepublic.com/focus/f-news/2169617/posts

http://www.freerepublic.com/focus/f-bloggers/1364806/posts

http://www.freerepublic.com/focus/f-news/1269500/posts

http://www.freerepublic.com/focus/f-news/1882114/posts

http://www.freerepublic.com/focus/f-news/1710348/posts

http://www.freerepublic.com/focus/f-news/1114125/posts

http://www.freerepublic.com/focus/f-news/1921813/posts

http://www.freerepublic.com/focus/f-news/1280569/posts

http://www.freerepublic.com/focus/f-news/1126619/posts

http://www.freerepublic.com/focus/f-news/2851970/posts

http://www.freerepublic.com/focus/f-news/1266984/posts

http://www.freerepublic.com/focus/f-news/1129629/posts

http://www.freerepublic.com/focus/f-news/1725689/posts

http://www.freerepublic.com/focus/f-news/1181341/posts

http://www.freerepublic.com/focus/f-news/1626819/posts

http://www.freerepublic.com/focus/f-news/2017910/posts

http://www.freerepublic.com/focus/f-news/1975758/posts

http://www.freerepublic.com/focus/f-news/2104516/posts

http://www.freerepublic.com/focus/f-news/2083301/posts

http://www.freerepublic.com/focus/f-news/2042867/posts

http://www.freerepublic.com/focus/f-news/2006365/posts

http://www.freerepublic.com/focus/f-news/835531/posts

http://www.freerepublic.com/focus/f-news/924990/posts

http://www.freerepublic.com/focus/f-news/879442/posts

http://www.freerepublic.com/focus/f-news/879442/posts

http://www.freerepublic.com/focus/f-news/918915/posts

http://www.freerepublic.com/focus/f-news/1938403/posts

http://www.freerepublic.com/focus/f-news/620413/posts

http://www.freerepublic.com/focus/f-news/1884984/posts

http://www.freerepublic.com/focus/f-news/2072833/posts

http://www.freerepublic.com/focus/f-news/1942061/posts

http://www.freerepublic.com/focus/f-news/1188243/posts

http://www.freerepublic.com/focus/f-news/1564889/posts

http://www.freerepublic.com/focus/f-news/895421/posts

http://www.freerepublic.com/forum/a3a2d74701880.htm

http://www.freerepublic.com/focus/f-news/833885/posts

http://www.freerepublic.com/focus/f-news/2309901/posts

http://www.freerepublic.com/focus/f-news/893027/posts

http://www.freerepublic.com/focus/f-news/1684067/posts

http://www.freerepublic.com/focus/f-news/2091756/posts

http://www.freerepublic.com/focus/f-news/1151126/posts

http://www.freerepublic.com/focus/f-news/1268817/posts

http://www.freerepublic.com/focus/f-news/2027484/posts

http://www.freerepublic.com/focus/f-news/1587351/posts

http://www.freerepublic.com/focus/f-news/1995539/posts

http://www.freerepublic.com/focus/f-news/1558264/posts

http://www.freerepublic.com/focus/f-news/1935358/posts

http://www.freerepublic.com/focus/f-news/1249569/posts

http://www.freerepublic.com/focus/f-news/1076057/posts

http://www.freerepublic.com/focus/f-news/901131/posts

http://www.freerepublic.com/focus/f-news/890515/posts

http://www.freerepublic.com/focus/f-news/1962482/posts

http://www.freerepublic.com/focus/f-news/1193758/posts

http://www.freerepublic.com/focus/f-news/886825/posts

http://www.freerepublic.com/focus/f-news/2879331/posts

http://www.freerepublic.com/focus/f-news/1151473/posts

http://www.freerepublic.com/focus/f-news/1933135/posts

http://www.freerepublic.com/focus/f-bloggers/1202550/posts

http://www.freerepublic.com/focus/f-news/1926517/posts

http://www.freerepublic.com/focus/f-news/1121107/posts

http://www.freerepublic.com/focus/f-news/1367414/posts

http://www.freerepublic.com/focus/f-news/1164957/posts

http://www.freerepublic.com/focus/f-news/2641399/posts

http://www.FreeRepublic.com/forum/a3a379bad72a2.htm

http://www.freerepublic.com/focus/f-news/1396213/posts

http://www.freerepublic.com/focus/f-news/1139355/posts

http://www.freerepublic.com/focus/f-news/520255/posts

http://www.freerepublic.com/focus/f-news/1208909/posts