At the bottom of the page is a montage of my anti-0 stickers; WARNING - SOME HAVE SOME STRONG LANGUAGE!!!
Sarah Palin is my hero. She is a strong, independent woman, who represents conservative values, while managing to raise a family AND work! Sarah, you are beautiful, inside and out. Thank you, Sarah, for giving women like me a voice! Keep strong, there are millions of supporters out there who are behind you.
"Evil is powerless if the good are unafraid." President Ronald W. Reagan made this statement and we need to remember it for the coming years! Be not afraid conservatives. Instead, heed the battle call and prepare for victory in 2012.
I am from Kentucky and we currently have a Senator, Rand Paul, Ron Paul's son. PLEASE DO NOT SPAM ME with any messages on behalf of Rand Paul. I am not interested. Call me whatever you like, but I want no part of the Paul family in any way, shape, form, or fashion.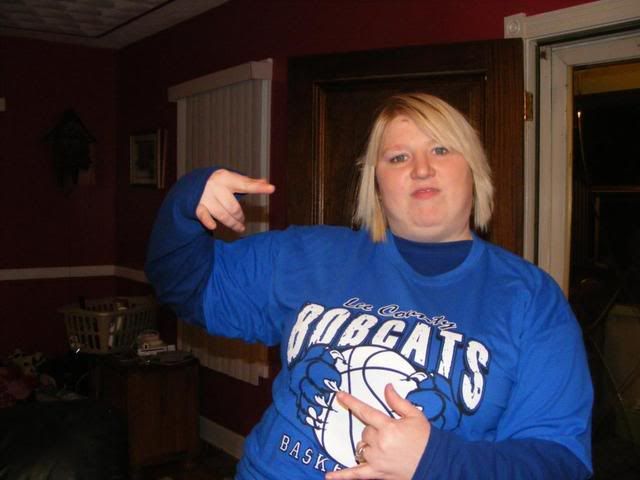 That is me with my Bobcat gear on, thowing up my signs, gettin' ready for a home game and support my brother last year (his senior year :( :( ) GO CATS!!!!!!
Honest (Conservative) Attorney (with a heart) - I think I should qualify for minority status.
Not much to tell, I'm married, I'll be 30 next year (ahhh, cuing the midlife crisis *L*); love animals, miss President Reagan (I used to like an article titled "Why We Already Miss the Gipper", but the author is a played out hack who should fade away into obscurity with all the other blue blood, country club, elitist Rockefeller RINOs. Take a hint, you're not welcome).

I was born the year before President Reagan was elected, so the first 8 years of my life are probably going to be as good as it gets. I remember writing every single week when I was 5 to beg the President to eat milk and cookies with me, because my parents took me on a tour of the White House every weekend. Yeah, I know, I'm a nerd. President Reagan was my first crush! I am moved to tears many times by watching his speeches, or just reading them. His life story is amazing and should be an inspiration to all of us. Talk about living the American Dream!

Some non-Reagan things about me; I love animals, as I already mentioned. My husband is very kind for allowing me to taken in strays. Currently we have 8 dogs. My husband and I love comedy! Tim Wilson, Lewis Black and Carlos Mencia are probably our favorite comedians. I'm a Bob and Tom fan! Chick McGee is my favorite on the show.


I love Ann Coulter. I love her attitude and her genius. In Law school, my friends dubbed me the "Constitutional Queen", whilst my professor called me "Little Scalia". I love to read, I enjoy Ralph Waldo Emerson and Henry David Thoreau, Jonathan Kellerman, Kathy Reichs, James Patterson, any historical non-fiction; and so on. I've developed an interest in photography. I love to photograph sunsets in particular, but in general, all nature.

I love history, I'm sarcastic, blunt, but it's all in good fun. I love TV too! I watch Monk, Psych, Law and Order: SVU, CSI, CSI:NY, Bones, Ghost Hunters, Ghost Hunters International, Rock of Love, Flavor of Love, Celebrity Rehab, Shark, NCIS, Criminal Minds, Family Guy, South Park, The Closer, Buffy, Angel, and so much more. Of course I usually just buy the seasons on DVD and watch them when I get the chance. It's rare that I'm not at a ball game, not working, or not walking the dogs, so I don't get to see the "new" stuff often. That's me.


Below are some quotes by President Reagan, but if you scrolls further down, there are all kinds of pictures of my dogs, and my life
Anyway, here are some of my favorite President Reagan quotes...

"We don't intend to turn the Republican Party over to the traitors in the battle just ended. We will have no more of those candidates who are pledged to the same goals of our opposition and who seek our support. Turning the party over to the so-called moderates wouldn't make any sense at all." -- Ronald Reagan commenting "moderate" Republicans who didn't support Goldwater in 1964
"A tree is a tree. How many more do you have to look at?" Governor Ronald Reagan, 1966

"Don't give up your ideals, don't compromise, don't turn to expediency — and don't, for heaven's sake, having seen the inner workings of the watch — don't get cynical." Candidate Ronald Reagan, 1976

This one ALWAYS makes me tear up. I remember watching this, at 9 years old, and crying.
"I've spoken of the shining city all my political life, but I don't know if I ever quite communicated what I saw when I said it. But in my mind it was a tall proud city built on rocks stronger than oceans, wind-swept, God-blessed, and teeming with people of all kinds living in harmony and peace, a city with free ports that hummed with commerce and creativity, and if there had to be city walls, the walls had doors and the doors were open to anyone with the will and the heart to get here. That's how I saw it, and see it still.

And how stand the city on this winter night? More prosperous, more secure, and happier than it was eight years ago. But more than that; after two hundred years, two centuries, she still stands strong and true on the granite ridge, and her glow has held steady no matter what storm. And she's still a beacon, still a magnet for all who must have freedom, for all the pilgrims from all the lost places who are hurtling through the darkness, toward home. We've done our part. And as I walk off into the city streets, a final word to the men and women of the Reagan revolution, the men and women across America who for eight years did the work that brought America back.
My friends: We did it. We weren't just marking time. We made a difference. We made the city stronger. We made the city freer, and we left her in good hands. All in all, not bad, not bad at all. President Ronald Wilson Reagan, Farewell Address to the Natiion

My Wedding



Our Carriage taking us away....


Serious Me in Black and White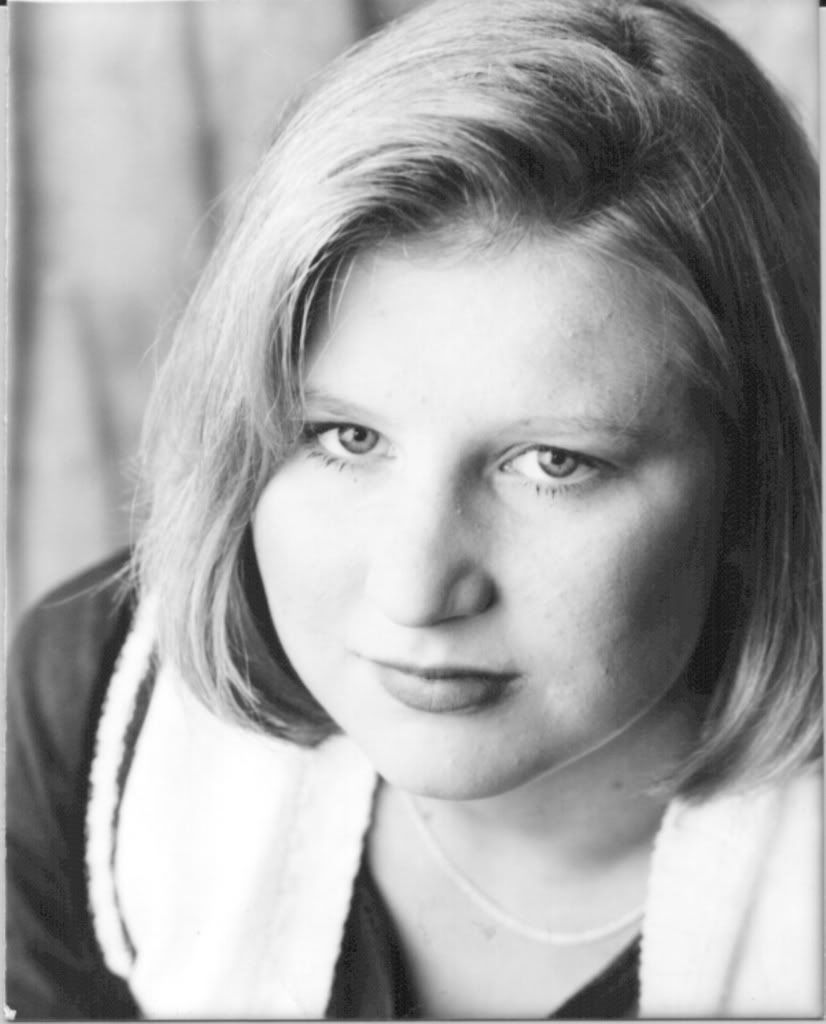 My youngest brother playing baseball this summer




Below are pictures of our "indoor" dogs, they are the most photographed because they will let me take their pictures (and dress them up).

Fat Tony; Da Schnugg (Schnauzer/Pug mix)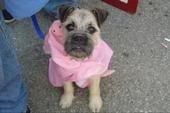 Emersyn-Boodha (My little Crazy Girl)...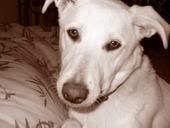 Baby Emersyn with her Binky:

Daphne....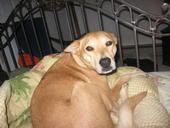 Shaggy....

Isis-Edith loves her Cheetos....


Halloween 2005 (Before our dog population exploded:)