Hi, I'm GatorGirl. As you can probably tell, I'm from Florida.

I lurked on Free Republic for about a year before I finally decided to start posting during the 2000 election aftermath. I had always been quietly Republican, casting my first Presidential ballot for President George H.W. Bush (and my second as well). I missed voting for President Reagan by a couple of years, but I would have voted for him as often as I could, too!!!!. I made the mistake of voting for a DemonRAT once in my life and I will never make that mistake again!!! I have become more and more politically active with each election season.

Free Republic is a great place to discuss the issues of the day with others who see things as clearly as I do,
and it's a great place to debate the issues of the day with others who don't see things as clearly as I do, as well!!
I love the United States of America and all her good and honorable citizens.
But I'm not particularly enamored of those citizens who are not good and honorable.
...and unfortunately, we have more than a few of them!
I'm a little too young to remember any war before the Gulf War. I have vague childhood memories of seeing casualty lists scrolling on the TV screen during the Vietnam War, but my good parents sheltered me from all the ugliness. My father tried to volunteer, but his severe asthma prevented him from enlisting.
Still, he never faltered in his support of our troops, and actively opposed the protestors.
My heart breaks when I think of how our troops were treated upon their return. and I pray for those who did not return.
Those who fight for our country deserve our every respect.
I am the proud wife of a military officer. God Bless those who are fighting the Global War On Terror
I support the War on Terror wholeheartedly. God Bless America!!.
I am an attorney, and love a good lawyer joke! I simply don't get all hot and bothered over myself because I was able to pass the bar exam, unlike many of my counterparts. More importantly, I am the mom of two wonderful kids, and my hobbies include cooking, reading and scrapbooking. I am a big fan of C.S.Lewis. I also love to re-read books I loved in my childhood with my children--the Anne of Green Gables, Little House on the Prairie and Chronicles of Narnia series in particular. I am a big fan of Janet Evanovich's Stephanie Plum series, Tony Hillerman, and I've been known to pick up a Nora Roberts or two for the beach. I read every conservative book I can get my hands on (Regnery is great, isn't he?) and I have an extensive library of books on Ronald Reagan (except the hatchet jobs).
My hero!!!!
Rest in Peace, Mr. President.
I love to listen to all kinds of music, it just depends on my mood--I can go from classical to zydeco in the blink of an eye, and enjoy pretty much everything in between. My favorite album of all time is The Joshua Tree by U2. Yeah, I know Bono is a liberal puke, but he makes great music and I've been a huge fan ever since I first heard Sunday Bloody Sunday.
Okay, I'm of Irish descent so that might have something to do with it, too.
Some of my favorite movies are--Gone with the Wind, Casablanca, Sound of Music, any of the Disney classics--including Song of the South--and Kenneth Branaugh's Much Ado About Nothing. I also like Moonstruck, Raising Arizona, Men of Honor. Napoleon Dynamite, October Sky the Lord of the Rings trilogy and the Harry Potter books and movies.
I am a faithful Roman Catholic. I strive every day to grow closer to God and grow in the strength of my Faith--I have a long way to go, but with the grace of God, I will continue to grow.
I am so glad I was born and raised Roman Catholic.


This is Botticelli's Madonna of the Magnificat.
So that's a little bit about me.
I have many goals in life--I've achieved some and I hope to achieve many more before my time is up. I'll share one--I want to drive the Weinermobile!
Hope you enjoyed my profile page!
See Ya Around!! GatorGirl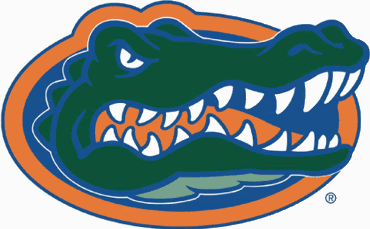 Here are the states that I've visited so far--I plan to hit all 50 and put them in my USA scrapbook:
I've visited approximately 25% of the countries in the world. I'd like visit as many as possible but I have no interest in going to some. I reallly neet to hit South America!!!