Warning: Use of the words "meme," "paradigm," or "disrespect" (as a verb) are grounds for removal from these premises. If you prefer "Not so much" to a simple "No," you're not likely to feel welcome here.
Self-employed software developer, dad, husband, and physicist gone bad. The greatest hero in my own life is my father. Skeptical of everything: especially the idea that there is (or is not) a God. Nevertheless hanging on to Mother Church in the hope she'll bring me home.
Translation for those lunatics currently running the asylum: cisheterowhitetechnophilepatriarch; and not the least bit ashamed of it.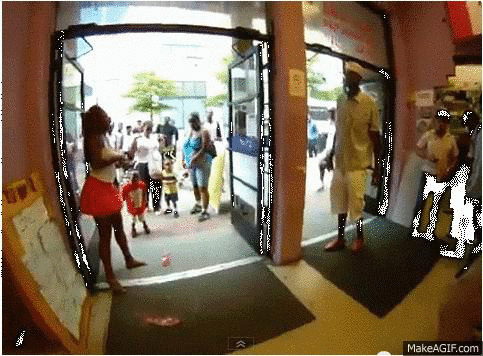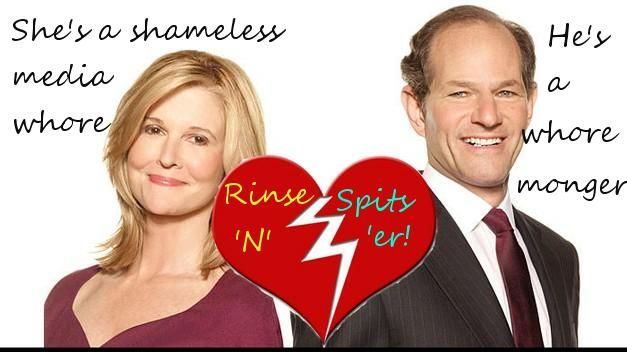 I have seen the future, and it is Zimbabwe:
And they make fun of Dan Quayle. Duh.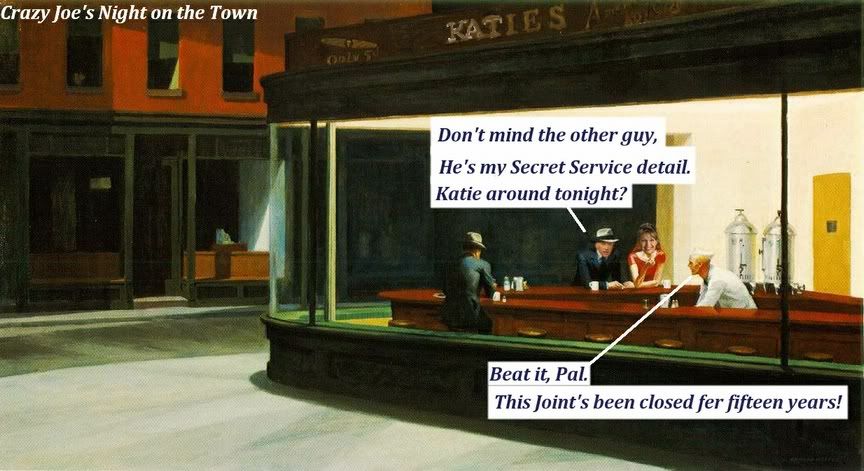 It is a common observation here that our cause is the cause of all mankind, and that we are fighting for their liberty in defending our own.
--Benjamin Franklin [Never more true than in AD 2008]
Founder and High Priest of the Church Zarguna, Scientist.
We believe God created the universe to impress Jodie Foster. We have some metaphysical and teleological problems, but we're working through them (kind of like the Episcopalians, except we're serious, and our numbers are pretty steady).
Now where the hell is my tax deduction?

Not making an odious comparison. Just a statement of how damaging the cult of personality has been to the cause of democracy: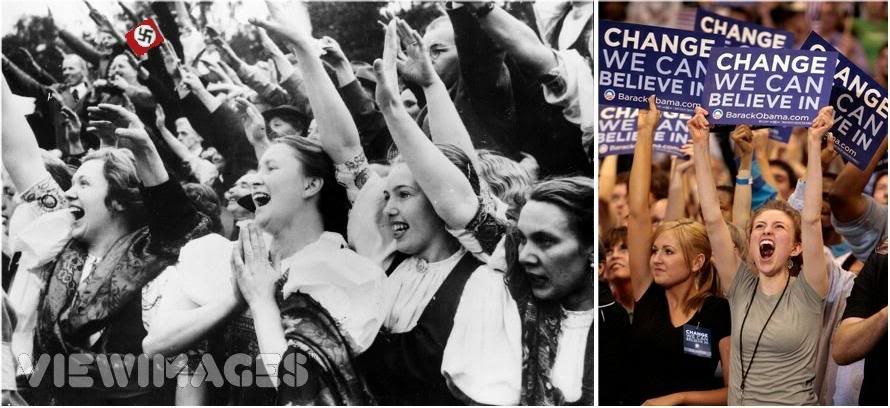 I'm the air you breathe.
Food you eat.
Friends you meet,
In the swarming street.

See me change...
Like David Horowitz and some of the people on this board, I got here the hard way: from the far left.
As a shop steward, business agent and labor organizer I bought into all the mythologies of the left, and then one evening in the early 1980's I had an epiphany when a visiting professor from East Germany told me and a number of friends at a party for the SEIU that all the guys in the Solidarity Labor Union should be marched in front of firing squads and shot. And from the that night on it became more and more clear to me that lefties make a lot of noise, but they really don't care about working people at all.
Every Rebel guerrilla and jayhawker, every man who ran to Canada to avoid the draft, every bounty-hunter, every deserter, every cowardly sneak that ran from danger and disgraced his flag, every man who loves slavery and hates liberty,... and every villain, of whatever name or crime, who loves power more than justice, slavery more than freedom, is a Democrat.
--James A. Garfield, 1866
"Necessity is the plea of every infringement of human freedom. It is the argument of tyrants, it is the creed of slaves."
~William Pitt, 1783
The constitutions of most of our States assert that all power is inherent in the people; ...that it is their right and duty to be at all times armed. "
-- Thomas Jefferson
A great man speaks out prophetically about September 11, 2001:
Our Enemy has chosen war. Now, he will get all of it he can stand.
--William Tecumseh Sherman
You cannot qualify war in harsher terms than I will. War is cruelty, and you cannot refine it; and those who brought war into our country deserve all the curses and maledictions a people can pour out. I know I had no hand in making this war, and I know I will make more sacrifices to-day than any of you to secure peace.
--William Tecumseh Sherman
At a time like this, scorching iron, not convincing argument, is needed. --
Frederick Douglass
It is not blasphemous to observe that God's gifts are wonderful, and undeserved, but they are often more terrible than His punishments.
--J.R.R. Tolkien [was Tollers talking about my kids?]
Of all tyrannies, a tyranny exercised for the good of its victims may be the most oppressive. It may be better to live under robber barons than under omnipotent moral busybodies. The robber baron's cruelty may sometimes sleep, his cupidity may at some point be satiated; but those who torment us for our own good will torment us without end, for they do so with the approval of their own conscience.
C.S. Lewis
To compel a man to furnish contributions of money for the propagation of opinions which he disbelieves and abhors, is sinful and tyrannical.
--Thomas Jefferson: Statute of Religious Freedom, 1779
John Kerry's assault on this country did not rise fullblown in his mind, like Venus from the Cypriot Sea. It is the crystallization of an assault upon America which has been fostered over the years by an intellectual class given over to self-doubt and self-hatred, driven by a cultural disgust with the uses to which so many people put their freedom. The assault on the military, the many and subtle vibrations of which you feel as keenly as James Baldwin knows the inflections of racism, is an assault on the proposition that what we have, in America, is truly worth defending.
--William F. Buckley, Jr., commencement address at West Point, June 8, 1971
The precept of the Koran is perpetual war against all who deny that Mahomet is the prophet of God. ~John Quincy Adams
We are at war with Islam, because Islam is at war with mankind.~Fred Zarguna
There is no person so determined, as a person determined to be wrong.~Fred Zarguna
Extremism in the defense of liberty is no vice; moderation in the pursuit of justice is no virtue. ~Barry Au-H2O
From the "You-Just-Can't-Make-This-Kind-of-Sh!t-Up Department:"
"A few of the signs had the very pithy 'Freedom Isn't Free.' Well, I'm sorry, but the very definition of freedom is that it is free. Freedom is a birthright of every American, and we have the Bill of Rights to prove it. Nowhere in the Constitution does it say that our young people have to fight insane wars for greedy swine to earn anyone any kind of freedoms. If freedom wasn't free it would be called 'expensivedom.' -- Cindy Sheehan -- perhaps the most brutally average icon the moonbat left has ever owned. And that's saying something.
H.L.Mencken:
Before a man speaks it is always safe to assume that he is a fool. After he speaks, it is seldom necessary to assume it.
Communism, like any other revealed religion, is largely made up of prophecies.
It is impossible to imagine the universe run by a wise, just and omnipotent God, but it is quite easy to imagine it run by a board of gods.
Say what you will about the ten commandments, you must always come back to the pleasant fact that there are only ten of them.
A church is a place in which gentlemen who have never been to heaven brag about it to persons who will never get there.
A Sunday school is a prison in which children do penance for the evil conscience of their parents.
Democracy is the theory that the common people know what they want, and deserve to get it good and hard.
Don't overestimate the decency of the human race.
Every decent man is ashamed of the government he lives under.
Every election is a sort of advance auction sale of stolen goods.
A good politician is quite as unthinkable as an honest burglar.
A national political campaign is better than the best circus ever heard of, with a mass baptism and a couple of hangings thrown in.
A politician is an animal which can sit on a fence and yet keep both ears to the ground.
A cynic is a man who, when he smells flowers, looks around for a coffin.
A judge is a law student who marks his own examination papers.
A man may be a fool and not know it, but not if he is married.
A prohibitionist is the sort of man one couldn't care to drink with, even if he drank.
A society made up of individuals who were all capable of original thought would probably be unendurable.
All government, of course, is against liberty.
All men are frauds. The only difference between them is that some admit it. I myself deny it.
For every complex problem there is an answer that is clear, simple, and wrong.
I believe in only one thing: liberty; but I do not believe in liberty enough to want to force it upon anyone.
I believe that all government is evil, and that trying to improve it is largely a waste of time.
I believe that it is better to tell the truth than a lie. I believe it is better to be free than to be a slave. And I believe it is better to know than to be ignorant.
If a politician found he had cannibals among his constituents, he would promise them missionaries for dinner.
It doesn't take a majority to make a rebellion; it takes only a few determined leaders and a sound cause.
Self-respect: the secure feeling that no one, as yet, is suspicious.
The common argument that crime is caused by poverty is a kind of slander on the poor.
The most costly of all follies is to believe passionately in the palpably not true. It is the chief occupation of mankind.
The most dangerous man to any government is the man who is able to think things out... without regard to the prevailing superstitions and taboos.
Almost inevitably he comes to the conclusion that the government he lives under is dishonest, insane, intolerable.
The urge to save humanity is almost always a false front for the urge to rule.
Thomas Jefferson:
We established however some, although not all, of self-government's important principles. The Constitutions of most of our States assert, that all power is inherent in The People; that they may exercise it by themselves in all cases to which they think themselves competent (as in electing their functionaries executive and legislative, and deciding by a jury of themselves, in all judiciary cases in which any fact is involved) or they may act by representatives, freely and equally chosen; that it is their right and duty to be at all times armed;
Question with boldness even the existence of a God; because, if there be one, he must more approve of the homage of reason, than that of blind-folded fear.
The democracy will cease to exist when you take away from those who are willing to work and give to those who would not.
The natural progress of things is for liberty to yield and government to gain ground.
The republican is the only form of government which is not eternally at open or secret war with the rights of mankind.
When the people fear their government, there is tyranny; when the government fears the people, there is liberty.
No free man shall ever be debarred the use of arms.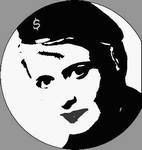 Ayn Rand:
The Universe is not a haunted house.
If any civilization is to survive, it is the morality of altruism that men have to reject.
In any compromise between good and evil, it is only evil that can profit.
The purpose of morality is to teach you, not to suffer and die, but to enjoy yourself and live.
We can evade reality, but we cannot evade the consequences of evading reality.
The question isn't who is going to let me; it's who is going to stop me.
It only stands to reason that where there's sacrifice, there's someone collecting the sacrificial offerings. Where there's service, there is someone being served. The man who speaks to you of sacrifice is speaking of slaves and masters, and intends to be the master.
Individual rights are not subject to a public vote; a majority has no right to vote away the rights of a minority; the political function of rights is precisely to protect minorities from oppression by majorities (and the smallest minority on earth is the individual).
Individual rights are the means of subordinating society to moral law.
God... a being whose only definition is that he is beyond man's power to conceive.
A government is the most dangerous threat to man's rights: it holds a legal monopoly on the use of physical force against legally disarmed victims.
Civilization is the progress toward a society of privacy. The savage's whole existence is public, ruled by the laws of his tribe. Civilization is the process of setting man free from men.
Government "help" to business is just as disastrous as government persecution... the only way a government can be of service to national prosperity is by keeping its hands off.
Every man builds his world in his own image. He has the power to choose, but no power to escape the necessity of choice.
Man's unique reward, however, is that while animals survive by adjusting themselves to their background, man survives by adjusting his background to himself.
Money is the barometer of a society's virtue.
Reason is not automatic. Those who deny it cannot be conquered by it. Do not count on them. Leave them alone.
Run for your life from any man who tells you that money is evil. That sentence is the leper's bell of an approaching looter.
So you think that money is the root of all evil. Have you ever asked what is the root of all money?
The man who lets a leader prescribe his course is a wreck being towed to the scrap heap.
The only power any government has is the power to crack down on criminals. Well, when there aren't enough criminals, one makes them. One declares so many things to be a crime that it becomes impossible for men to live without breaking laws.
The smallest minority on earth is the individual. Those who deny individual rights cannot claim to be defenders of minorities.
The worst guilt is to accept an unearned guilt.
There are two sides to every issue: one side is right and the other is wrong, but the middle is always evil.
There can be no such thing, in law or in morality, as actions to an individual, but permitted to a mob.
There is a level of cowardice lower than that of the conformist: the fashionable non-conformist.
Upper classes are a nation's past; the middle class is its future.
We are fast approaching the stage of the ultimate inversion: the stage where the government is free to do anything it pleases, while the citizens may act only by permission; which is the stage of the darkest periods of human history, the stage of rule by brute force.
The [U.S.] Constitution is a limitation on the government, not on private individuals ... it does not prescribe the conduct of private individuals, only the conduct of the government ... it is not a charter for government power, but a charter of the citizen's protection against the government.
Frederick Douglass:
The limits of tyrants are proscribed by the endurance of those whom they oppress.
I didn't know I was a slave until I found out I couldn't do the things I wanted.
I prayed for twenty years but received no answer until I prayed with my legs.
I am a Republican, a black, dyed in the wool Republican, and I never intend to belong to any other party than the party of freedom and progress.
It is easier to build strong children than to repair broken men.
No man can put a chain about the ankle of his fellow man without at last finding the other end fastened about his own neck.
The life of a nation is secure only while the nation is honest, truthful, and virtuous.
Now Lord, let Your faithful servant depart in peace. He stood athwart history, yelling "Stop!" How many of us would have been slaves--or ashes--had he not?
The only thing standing between Rand and Buckley was God. As a believer, but a skeptic, I have no problem with a homepage that embraces them both.
The Great Books
The Road to Serfdom (Hayek)
Atlas Shrugged (Rand: first 900 pages only)
The Tragedy of Macbeth (Shakespeare)
The Tragedy of King Lear (Shakespeare)
A Midsummer Night's Dream (Shakespeare)
The Tempest (Shakespeare)
Pudd'n'head Wilson (Twain)
Adventures of Huckleberry Finn (Twain)
The Loved One (Waugh)
Scoop (Waugh)
The Lord of the Rings (Tolkien)
The Silmarillion (Tolkien)
Dune (Herbert: Just the one book)
Foundation (Asimov: just the original trilogy)
Playing God in Yellowstone (Chase)
Real and Complex Analysis (Rudin)
Functional Analysis (Rudin)
A Survey of Modern Algebra (Birkhoff and MacLane)
Classical Electrodynamics (Jackson)
Relativistic Quantum Fields (Bjorken and Drell)
Classical Mechanics (Bradbury -- no, I don't like Goldstein)
Statistical Mechanics (Pathria -- no, I don't like Landau)
Gravitation (Misner, Thorne, and Wheeler)
The C Programming Language (K & R)
Compilers: Principles, Techniques, and Tools (Aho, Sethi & Ullman)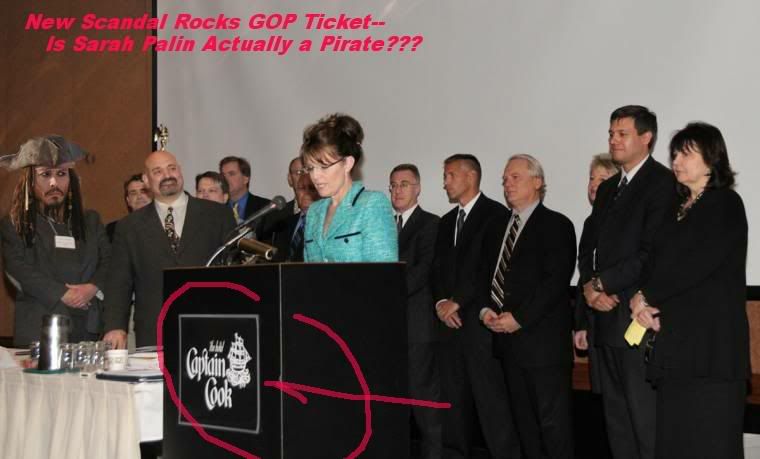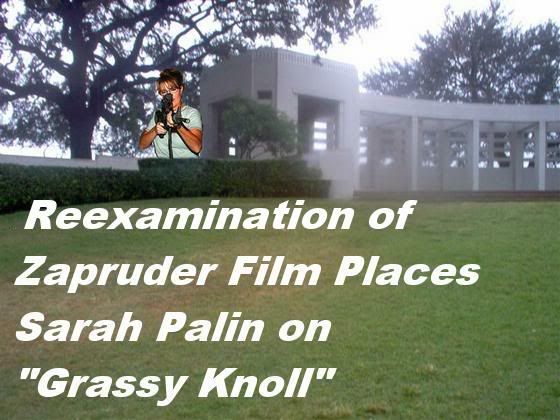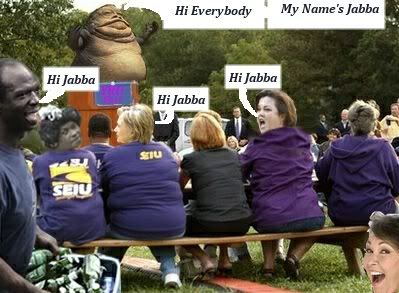 THE SECOND GREATNESS
  [with apologies to  William Butler Yeats]

    Turning and turning his positions in the widening gyre
    The barber cannot tame his falcon' hair;
    Jeb falls apart; the centre cannot hold;
    Mere anarchy is loosed upon the polls,
    The GOP-e tide is turned, and everywhere
    The voices of Establishment are drowned;
    The Worst might face conviction, while the rest
    Are full of passionate intensity.

    Surely some revelation's on his hat!
    Surely "the Second Greatness" says his hat.
    The Second Greatness! Hardly are those words out
    When yet another policy reversal
    Troubles my sight: a waste of desert sand;
    A great wall (but with great revolving door)
    An "assault" weapons ban?
    An "honest broker" between the terrorists and Jews?
    Portends the deal of deals with Stretch and all her friends...

    The darkness drops again but now I know
    That nearly thirty years of stony sleep
    Were vexed to nightmare by Boehner and McConnell
    And what rough beast, its hour come round at last,
    Slouches towards Fifth Avenue to be born?


We close with a brief message for liberals, progressives, SJW's, Democrats, and various other scumbags who occasionally read FReeper Home Pages to profile us on their idiotic blogs: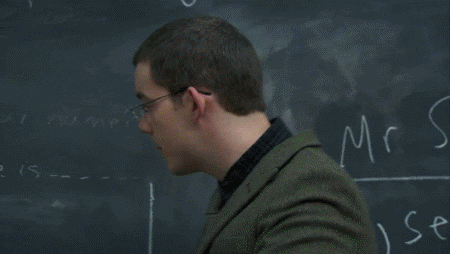 hit counter website