A believer of the Lord Jesus since age 16.
"Spirit-filled" believer since middle age
First child born to a couple married as WWII ended. Highly qualified to be called a Baby Boomer. Grew up in Northern California.
Joined US Army at 18, then served in Viet Nam - 2 tours, Army Helicopter Pilot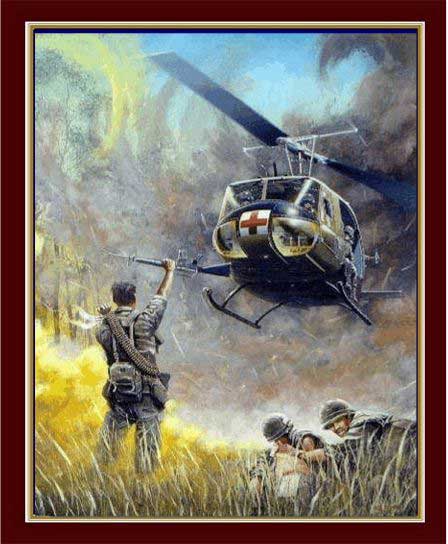 Dust Off [Medical Evacuation from the field medic in combat back to the care of physicians and nurses]- I and II corps, 1968 [Lane AHP (Qui Nhon), LZ English, Duc Pho, Chu Lai - From Tuy Hoa to Quang Tri]
(as one of our pilots said upon leaving our unit after a year and a half. "The rest of my life will be anticlimax to these past 18 months") Call sign Dustoff 45. 2099 patients, +1500 sorties, +800 hours flight time. One DFC! No crew members ever hit! Best year of my life.
CH-47A Chinooks, 2nd tour (04/69-12/69) - Call sign Flipper 45
Federal Employee from 1970 - 2002, serving in California, Washington State, Alaska, then our Nation's Capitol.
Federal Law Enforcement (retirement classification - 1811) from 1975 - 2002
Retired - 2002 [How did I ever find time before to go to work?]
Now serving as a worksite chaplain and serving as a volunteer Pastor with a local church
A listener of RUSH since 08/88; local station was one of first charter 55 stations. KENI 650 AM, Anchorage AK
Registered Independent Passionate and Compassionate Conservative. I have always registered to vote as an Independent or a non-partisan, except once. Changed my registration to Republican during 1988 run-up, got involved locally, then threatened by party hacks with a violation of the Hatch Act. (They did not like all of the Christians suddenly getting involved).
Married in 1971 with three adult children and three lovely grand-daughters.