Just a conservative Christian that enjoys staying informed. I rarely post but read as much as time permits. (July 3, 2004 Update: Since joining FR, I've learned a little html and enjoy posting more now.)
Feel Free to Use Anything on This Page
---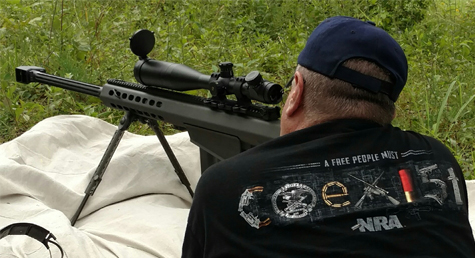 click the pic for hi-res

Click Here for .wmv Vid of DocRock with M-107
---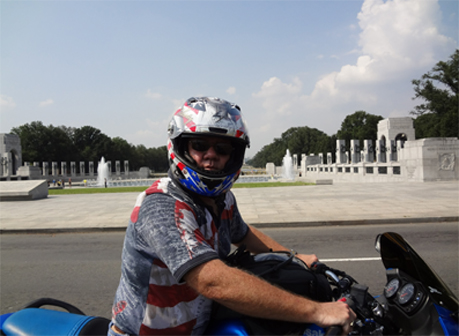 DocRock in Front of World War II Memorial Sept. 11, 2013
I rode 950 Miles on a Ninja for the 2 Million Bikers to DC ride
---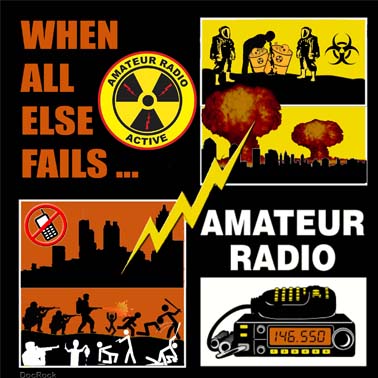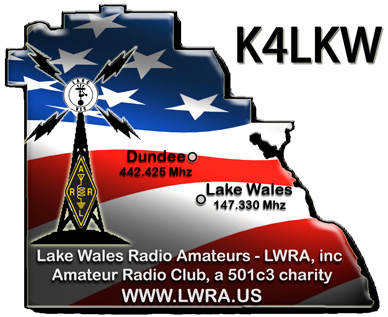 ---


In my shack running PSK31 waterfall on a Kenwood TS-930S

Got Comms?


---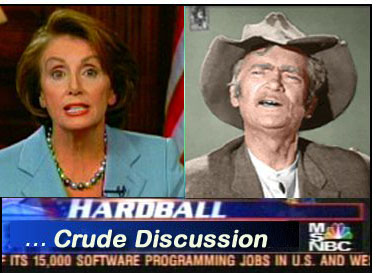 Nancy: "We can solve these high prices by shooting down the speculators!"

Jed: "Well... don't rightly know what a speceelater is, but I seen Granny shoot at some revenuers snoop'n 'round her still. Kept us from pay'n more fer her authritis medicine...and I only did some shoot'n at some food. If you'd jest let me get back to some good 'ol fashion, down and dirty, drill'n and pump'n, I think I kin fix your problem Miss Nancy."

Nancy: I'm flabbergasted that you would suggest such a crude thing on national television Mr. Clampett.

Jed: "Weee doggies Miss Nancy, when Jethro eats too much of Grannie's road kill stew, he gets them flabber gassers, too. Just take some baken soady to relieve that gas. But I thought we was here to talk about gasoline, not that kind of gas...





---
Very Useful King James Concordance
With Strongs Exhaustive Number Links
And Commentaries
---

click the image to read the Scripture
---
My latest rant about Church and State: HERE.

Oh, and a little more HERE ...and HERE ...and HERE
---
The Scars and Strips
Click the Picture to Listen

Just in case you want to sing it at your
Church on Memorial Day, July 4 or Veteran's Day...
Instrumental
Lyrics
---
Prayers For Our Troops Work,
My Nephew Survived This IED Attack
With Only Minor Injuries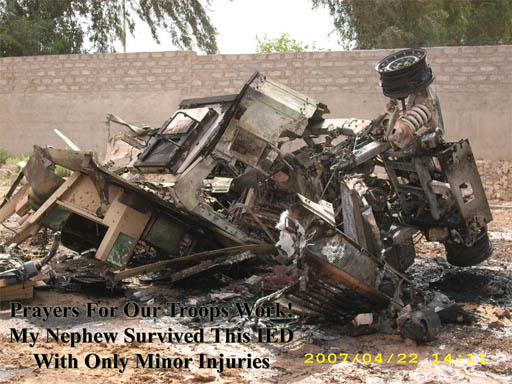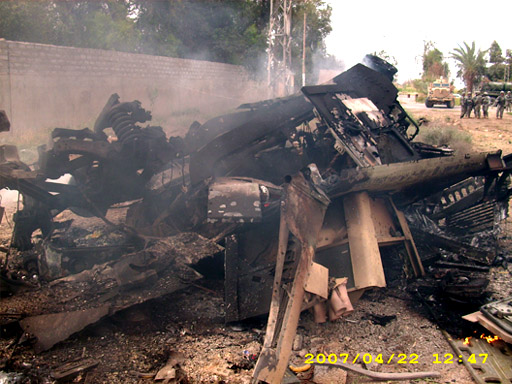 After exiting the destroyed Humvee, My nephew and his squad came under small arms fire. My nephew was hit in the chest and the round destroyed his digital camera and was stopped by the trauma plate in his body armour. Another round struck him in his Kevlar helmet. He is a strong, fundamental Christian with several churches praying for him. Here are three miricles proving the "Power of Prayer". 1. Surviving the IED, 2. Surviving a round center mass, 3. Surviving a round to the head. Please continue to pray for our men and women in harm's way. God still answers prayers, but it is up to us to continue to pray.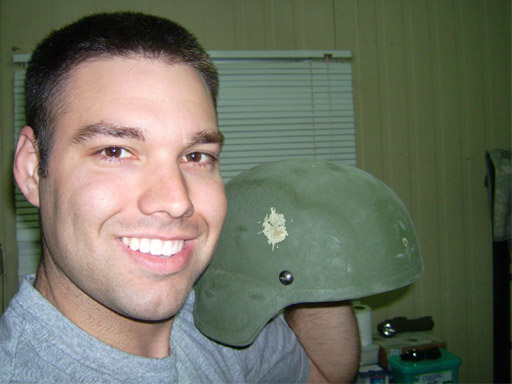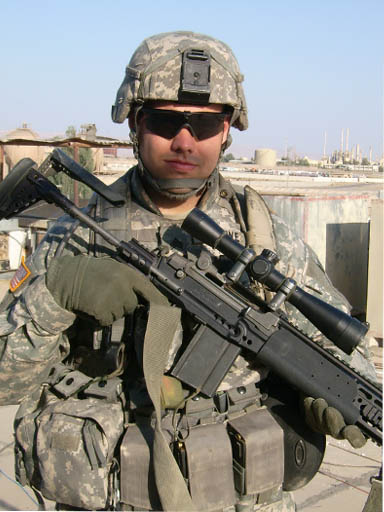 The conclusion of this engagement was that my nephew and his squad chased down the terrorist and killed them.

---

More Pics of my Nephew: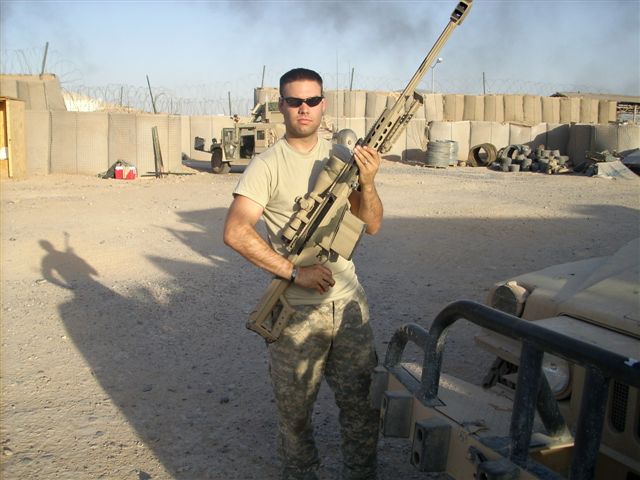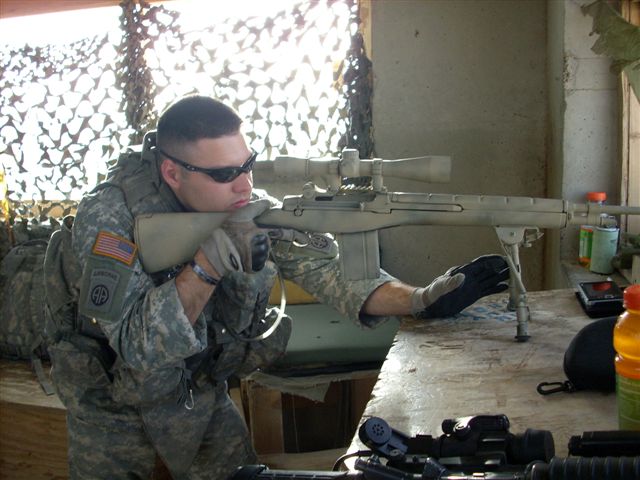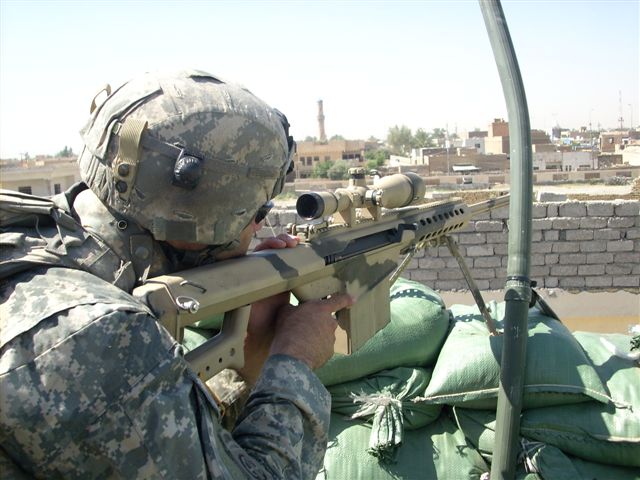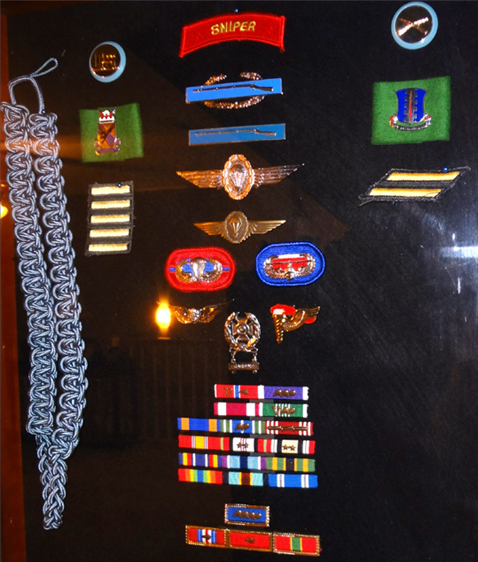 ---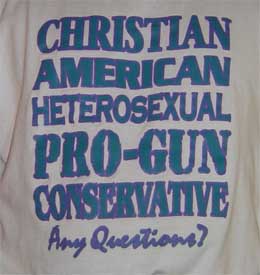 My Favorite T-Shirt!
---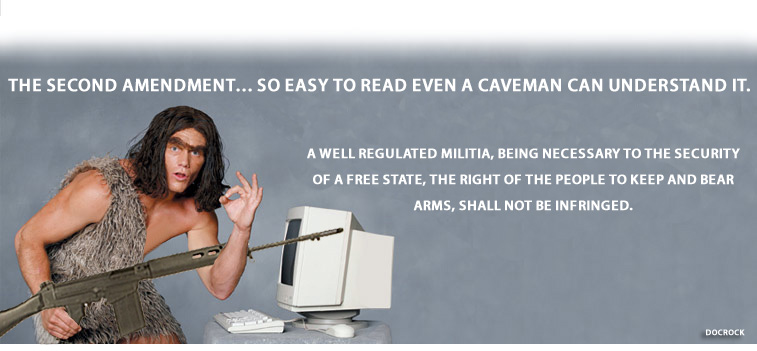 ---
click the pic for hi-res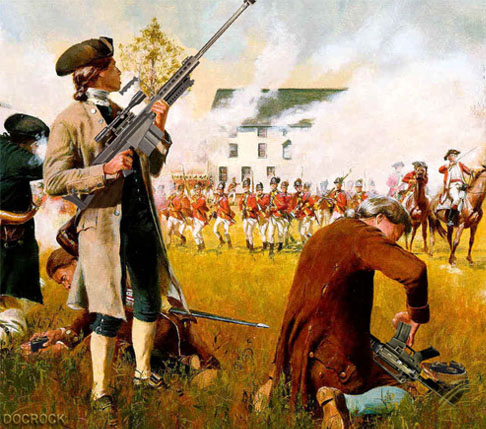 One for my Sniper Friends!


---
---
Phony Poster Children



Anyone see a pattern? Clinton, Gore and Kerry all used phony human props to cite their position on health care insurance.

---

During John Kerry's nomination acceptance speech during the 2004 DNC, he trotted out his health insurance "poster child", Mary Ann Knowles. Kerry stated that she had to "keep working day after day right through her chemotherapy, no matter how sick she felt, because she was terrified of losing her family's health insurance". In reality, she had excellent coverage with 26 weeks of paid disability leave, but she chose to work through most of her treatment because her husband was unemployed.

Video of Kerry's Speech

Links to story on FR
---
Al Gore tried this same tactic in 2000 with Winifred Skinner.
Al Gore said, "It brings tears to your eyes. Here's this adorable, elderly woman out in Iowa who's so sick and so poor, that in order to pay for medicines she needs to stay alive, she has to scavenge in a local dump yard for cast-off tin cans."
"She gets a small pension," he said. "But in order to pay for her prescription drug benefits she has to go out seven days a week, several hours a day, picking up cans."

It turns out, as the statement was rectified, Mrs. Skinner goes out zero days a week, for zero hours a day, and that she was only speaking "in the name of" people she assumes must do this.

---
In 1994, Hillary Clinton used Kathy Bush when citing her case as an example of the high cost of medical care.






Later, investigators found her mother guilty of intentionally making her daughter sick and forcing her to undergo more than 40 needless surgeries, in what prosecutors called a case of Munchausen Syndrome by Proxy.

Link


---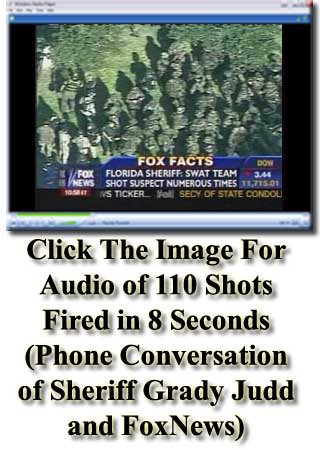 ---
Clinton Missed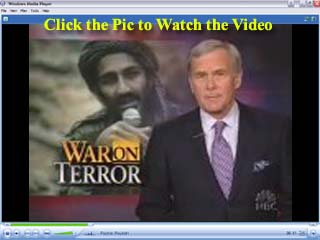 Click here to watch low quality 1.6 MB Video for Dialup
---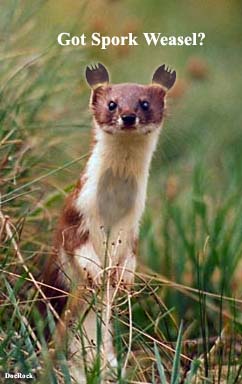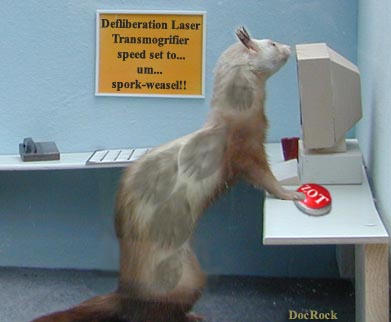 ---
---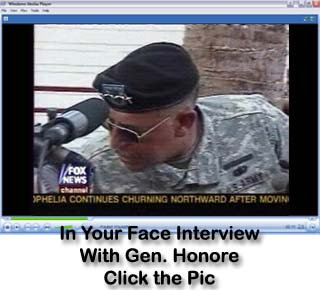 ---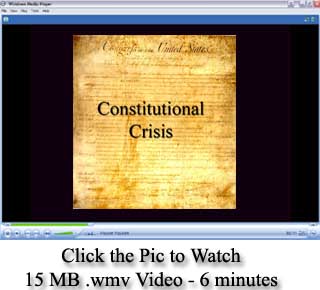 Dial-up Users Can
Click Here to Watch
Low Quality, 6 Minute
2.2 MB .wmv Video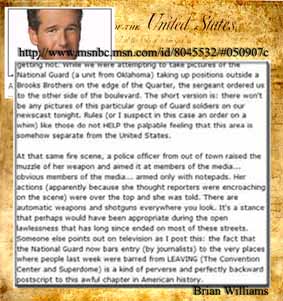 To Read About Freedom of The Press
Being Infringed, Click The Pic
---




Amendments to the Constitution of the United States

II. A well regulated Militia, being necessary tot he security of a free State, the right of the people to keep and bear Arms, shall not be infringed.

IV. The right of the people to be secure in their persons, houses, papers, and effects, against unreasonable searches and seizures, shall not be violated, and no Warrants shall issue, but upon probable cause, supported by Oath or affirmation, and particularly describing the place to be searched, and the persons or things to be seized.

XIV. Section 1. All persons born or naturalized in the United States and subject to the jurisdiction thereof, are citizens of the United States and of the State wherein they reside. No State shall make or enforce any law which shall abridge the privileges or immunities of citizens of the United States; nor shall any State deprive any person of life, liberty, or property, without due process of law; nor deny to any person within its jurisdiction the equal protection of the laws.


---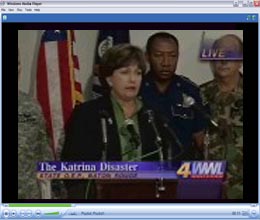 Click to watch 30 minute, low quality
11 MB .wmv of Blanco's News Conference
Sept. 3, 2005
The Hard Question is at 26 minutes 10 seconds in
She say's "That's why I brought Mr. Whitt in, I'l like him to respond"
---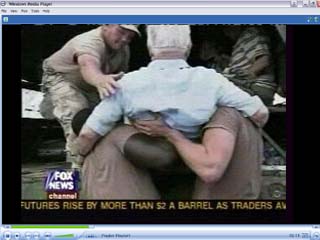 Tuesday, Aug. 30, 2005
There was no delay in getting help to New Orleans
---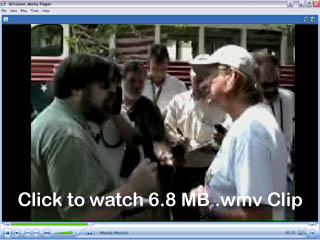 Click Here For 900 KB Lower Quality .wmv
Video Clip for Dial-up Users
---
Photo is of Terrorist using pressure release detonator
in Koran to kill school children!


---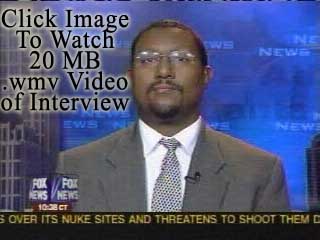 If you have the bandwidth, click above to watch the high quality video,
If you are on dial up, then click below to watch the smaller, lower quality video.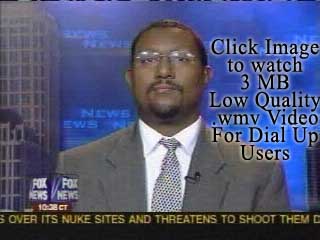 ---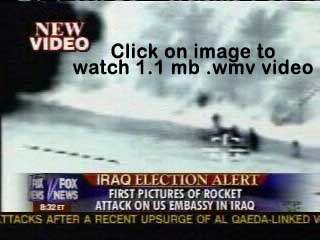 Click HERE For Same Video in
3.7 .wmv High Resolution

---
Transcript: (John Kerry on "Face the Nation" 9/15/02")
I would disagree with John McCain, that it's actual weapons of mass destruction that may be used against us, it's what he may do in another invasion of Kuwait or in a miscalculation about the Kurds or a miscalculation about Iran or particularly Israel. Those are the things that uh, I think present the greatest danger. He may even miscalculate and slide these weapons off to terrorist groups and invite them to be a surrogate to use them against the United States. It's the miscalculation that poses the greatest threat.
(John Kerry on "Hardball 9/17/02")
But the President, as I also wrote in that article, always reserves the right to act unilaterally to protect the interest of our country.
If you have the bandwidth, here is the
LINK
to the better, longer, larger video. This is a 3:35 long, 4 Mb .wmv Video.
If you are want the entire video, it is over 12 minutes long and is good quality, so it is 24.7 Mb in .wmv format.
Click HERE
. This is good stuff.
If You Don't Have High Speed DSL or Cable,

Click Here For Low Quality 4.5 MB .wmv Video
---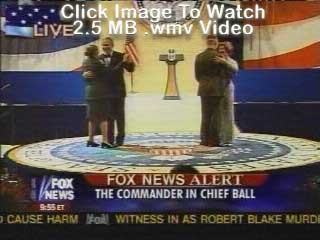 ---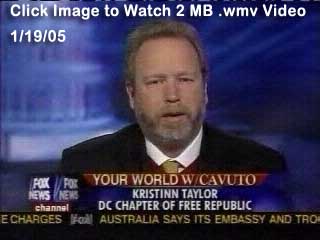 ---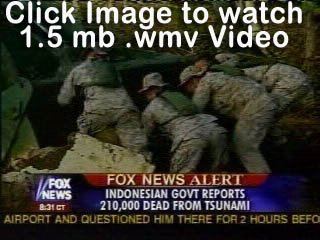 ---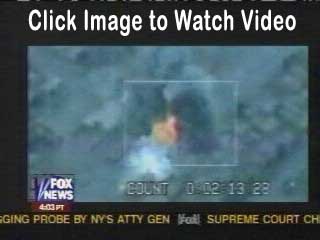 Gun Camera Footage from F-18 dropping a bomb setting off a series of IEDs (road side bombs)


---
KLA Terrorist Support Kerry!

Here is a low quality, 10 minute edit of only 4 MB for the Bandwidth Challenged: Click on the image.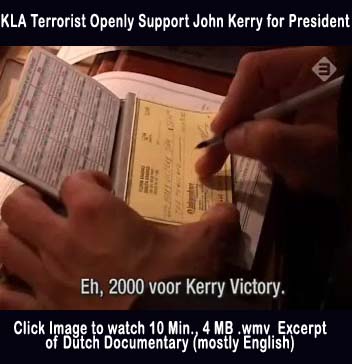 You can click HERE to watch the entire 360 MB Video


References:

http://scotlandonsunday.scotsman.com/international.cfm?id=1244732004


Here is the website with the video:
http://www.vpro.nl/programma/tegenlicht/afleveringen/18793157/

And here is the direct link to the documentary:
http://cgi.omroep.nl/cgi-bin/streams?/tv/vpro/tegenlicht/bb.20040905.asf?title=Bekijk

and here is another link to the documentary:
mms://streams3.omroep.nl/wm/tv/vpro/tegenlicht/bb.20040905.asf

The documentary is mostly in English with Dutch subtitles. After the first few minutes, almost all of the film is in English.

Here is a Washington Times article saying there is a direct connection with Osama Bin Laden.
http://groups.google.com/groups?hl=en&lr=&threadm=00b601be9768%24b3082140%243c5b9ac2%40nikst&rnum=6&prev=/groups%3Fq%3Dmay%2B4%2B1999%2Bwashington%2Btimes%2Bosama%26hl%3Den%26lr%3D%26sa%3DN

Everything you ever wanted to know about who the KLA is:
http://www.srpska-mreza.com/sirius/KLA-Ideology.html

And here is the fund race link showing the donation on the video:
http://www.fundrace.org/neighbors.php?search=1&type=name&lname=Krasniqi&fname=Florin



---
The I.A.E.A. Refused to Let U.S. Forces Remove 500 Tons of Uranium From Tawaitha, Iraq, May 22, 2004
San Diego Union Tribune
---



Supposed Inbedded Reporter at Al-qa-qaa, but they admit that GPS says they are south of Al-qa-qaa, or on the sothern edge. Well, it's easy to check GPS and known locations of ammo dumps.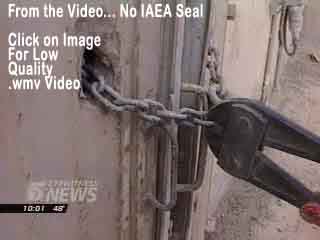 Click HERE

to watch 14 MB Higher Quality Video



No seal on the door in the video, no proof that alleged explosives are on video and GPS just south of Al-qa-qaa wraps up this "story".

Links for locations of ammo dumps:

Tuwaitha 18 km SSE of Baghdad

Al-qa-qaa 30-38 km South of Baghdad

Salman Pac 40 km SE of Baghdad
BTW, In May of this year, U.S. Forces were prohibited from removing 500 tons of Uranium from Tuwaitha.
Reference: San Diego Union Tribune



I think the real story is the IAEA keeping everyone's attention focused away from the 500 tons of Uranium.



---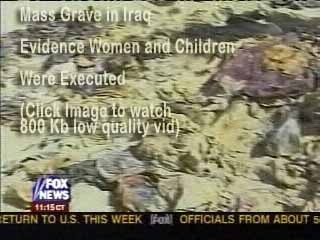 ---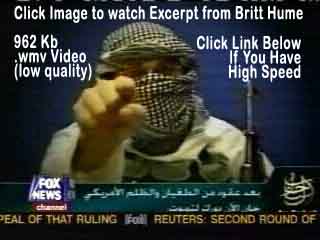 If you have a high speed connection,
CLICK HERE
to watch 2.7 Mb .wmv Video
---
Click on Image to watch 921 KB .wmv Video of Animal Ads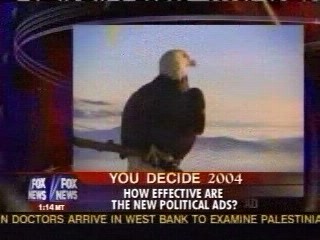 ---
Stolen Honor Director Interview with B.O.
---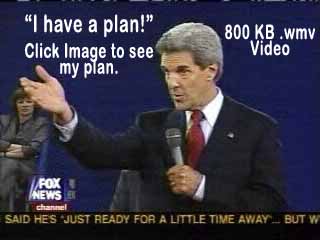 ---
---



Transcript:
Our friends on the other side love to quote the Bible.
Just as Joshua's trumpets brought down the walls of Jericho, just as American values brought down the Berlin Wall,
So will radical Fundamentalists fall to the terrible swift power of our ideas as well as our swords.



---
---
---
---
---
Amendment XIV, Section 3 of the Constitution of the United States: No person shall be a Senator or Representative in Congress, or elector of President and Vice President, or hold any office, civil or military, under the United States, or under any State, who, having previously taken an oath, as a member of Congress, or as an officer of the United States, or as a member of any State legislature, or as an executive or judicial officer of any State, to support the Constitution of the United States, shall have engaged in insurrection or rebellion against the same, or given aid or comfort to the enemies thereof. But Congress may by a vote of two-thirds of each House, remove such disability.


These are links to Kerry's staff making an ambiguous press release about his being present in the Phoenix project meeting where they discussed assassinating U.S. Senators.

---

Excerpt: ""If there are valid FBI surveillance reports from credible sources that place some of those disagreements in Kansas City, we accept that historical footnote in the account of his work to end the difficult and divisive war," Wade said in a statement late last week."

Source:
Kerry Still Backpedaling on Presence at 1971 Anti-War Meetings
By Marc Morano
CNSNews.com Senior Staff Writer
March 24, 2004

LINK

---

Another...

Excerpt: "Senator Kerry of Massachusetts yesterday retreated from his earlier steadfast denials that he attended a meeting of Vietnam Veterans Against the War at which a plan to assassinate U.S. Senators was debated.

The reversal came as new evidence, including reports from FBI informants, emerged that contradicted Mr. Kerry's previous statements about the gathering, which was held in Kansas City, Mo. in November 1971.

Source:
Publication:The New York Sun; Date:Mar 19, 2004; Section:Front page; Page:1
KERRY RETREATS FROM HIS DENIAL ON VIETNAM MEET
Evidence Puts Him At Kansas Parley
By JOSH GERSTEIN Staff Reporter of the Sun

LINK



---
---
---




WMD's ?
USA Today
Fox News
Washington Post
San Diego Union Tribune



Al Qaeda Ties? Notice the airliner (Sept 11, 2001), and train cars, (Madrid 3/11/04), in the Salman Pac terrorist training facility outside Baghdad in this 2000 satellite photo. Click the image to get high resolution.




---




Kerry Knew!




Excerpt: "A few weeks later, Bogdan Dzakovic - former FAA chief of the national airport-security covert Red Team (which conducted special ops in aviation-security matters) - was asked to hand-deliver a videotape to Jamie Wise, a staff person in Kerry's office. He told Wise that the film depicted the ease with which undercover operatives had successfully broken through Logan's security shields with potentially deadly weapons. Not once but 10 times!"



Excerpt: "WASHINGTON - A third federal aviation-security agent, one still with the government, has stepped forward to say he also warned Massachusetts Sen. John Kerry about security lapses at Boston's Logan International Airport before the 9-11 hijackings there.



Excerpt: Jon Leiberman, the Washington bureau chief of Sinclair NewsCentral, reported that on May 7, retired Federal Aviation Administration agent Brian Sullivan wrote Mr. Kerry, Massachusetts Democrat, a letter saying the report was just 'the tip of the iceberg' in security problems at the senator's hometown airport.

Mr. Sullivan's letter read in part: 'with the concept of Jihad, do you think it would be difficult for a determined terrorist to get on a plane and destroy himself and all other passengers? ... think what the result would be of a coordinated attack which took down several domestic flights on the same day. The problem is that with our current screening system, this is more than possible. Given time, considering current threats, it is almost likely.'

The two planes that crashed into the World Trade Center on September 11 both took off from Logan Airport, reported the Washington Times.




---
Click Image to Watch Video of
Swift Boat Interview
on 8-10-04
(low quality 17 minute video)
---


Original Flag Raising On Mount Suribachi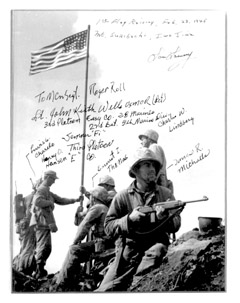 ---
---
---
---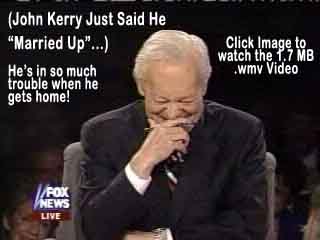 ---




Communist Vietnamese honor John Kerry, the war protestor, as a hero in their victory over the United States in the Vietnam War.

In the Vietnamese Communist War Remnants Museum (formerly known as the "War Crimes Museum") in Ho Chi Minh City (Saigon), a photograph of John Kerry hangs in a room dedicated to the anti-war activists who helped the Vietnamese Communists win the Vietnam War. The photograph shows Senator Kerry being greeted by the General Secretary of the Communist Party of Vietnam, Comrade Do Muoi.

Jeffrey M. Epstein of Vietnam Vets for the Truth acquired the photograph over the Memorial Day weekend as America was commemorating its military heroes. Epstein's organization, Vietnam Vets for the Truth, issued a general request last week for photographs documenting Kerry's activities on behalf of the enemy. Bob Shirley, a Vietnam Swift Boat veteran (www.pcf45.com), sent the photograph to Epstein in response to that call. Shirley recently joined over 200 other Swift Boat veterans in signing an open letter questioning Kerry's fitness to serve as Commander-in-Chief.

.
LINK to full article.
---
---
---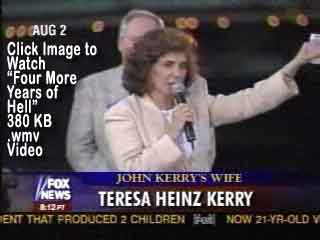 ---
---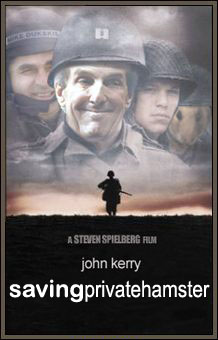 Click Image to Watch Alexandra Kerry at 2004 DNC
Tell Her Favorite True Story About Her Father
(1.57 MB .wmv Video)
---
---
Viking Kitty (Spittin Kittens Squadron) Bomb Run Video
Transcript:

Pilot: "Large group of individuals on the road, do you want me to take those out?"

Command: "Take them out."

Wing Man: "Not a good day for them."

(inaudible, but sounds like "yes sir")

VK Blue Leader: "Viking Kitty Red Leader, this is Blue Leader, Do you have a visual on all these trolls? Over."

Pilot 1: "10 seconds"

Command: "Roger"

VK Red Leader: "Roger Blue Leader, they are running scared from the Viking Kitties. Over."

Pilot: "Impact!"

Command: "Ohhhh Dude!"

Howard Dean: "AAAAAAAAAAAAAAAAaaaaHHHHHHHHH!!!!!"


---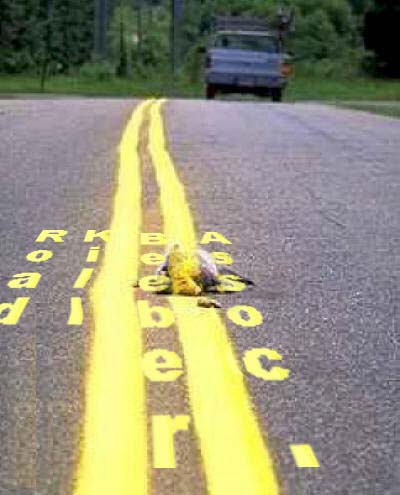 ---
---
---
---
Scientists recover T. rex soft tissue
70-million-year-old fossil yields preserved blood vessels
(Click Pic to read MSNBC.COM story)

(Click Pic Below to download 11.4 MB
High Quality .asf Format Video of
Interview with Professor Mary H. Schweitzer)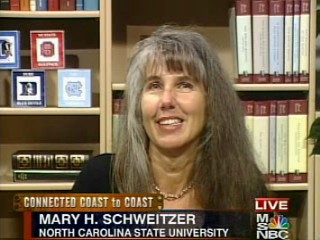 If you are on Dial-up,
Click HERE to watch 2.1 MB .wmv
Low Quality Interview
Excerpts from Interview with
Professor Mary H. Schweitzer
North Carolina State University
(timed to videos above)

1:25 It flies in the face of everything that we understand about how tissues and cells degrade. It's not something that anyone of us could ever predict or hope for.

2:49 It is the first appearance of t-rex so therefore its... geologically its the oldest t-rex on record.

4:45 Like I said, a lot of our science doesn't allow for this. All of the chemistry and all of the molecular breakdown experiments that we've done don't allow for this. So if this material turns out to be actual remnants of the dinosaur then yes, I think we will have to do some, umm, certainly re-thinking of some of the basics of the model of fossilization.

5:16 It just doesn't seem possible. But yes, you can actually take the vessels and they do have internal components and so you can take a probe and kind of squeeze those things out into solution and the vessels are fine. It's just... I can't explain it to be honest. I just can't.
Reference:
Science, Vol 307, Issue 5717, 1952-1955 , 25 March 2005
Arizona Senate Election Audit Hearing Highlights
With Shortcuts to Important Testimony and Evidence
(Shortcuts In Description)