They [environmental radicals and one-world socialists] have hijacked the once respectable environmental movement to espouse and put into place, by regulation and decree, their false vision of how man should live his life, by their tenets and values, their rules, limiting his free choice and limiting the marketplace to whatever products they deem socially acceptable according to their environmental norms.
If you haven't yet seen "The Great Global Warming Swindle" here is the best link I have to the video:
The Great Global Warming Swindle
. Watch these first eight minutes and you won't want to shut it off!
(A slightly shorter but higher definition YouTube version can be found at: The Great Global Warming Swindle [higher definition version])
NewsBusters has a story about a British judge who has ruled that Al Gore's film is a political propaganda piece and instructed that it not be shown in public schools without accompanying guidance on the parts that are untrue/mistated:
Judge Finds Nine Convenient Untruths in Gore's Film
Another great site for up-to-date global warming/climate change information:
http://www.icecap.us/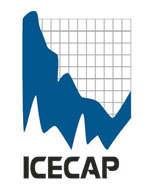 As someone who lived under communism for most of his life, I feel obliged to say that I see the biggest threat to freedom, democracy, the market economy and prosperity now in ambitious environmentalism, not in communism. This ideology wants to replace the free and spontaneous evolution of mankind by a sort of central (now global) planning.

Vaclav Klaus, President of the Czech Republic, June 13, 2007
---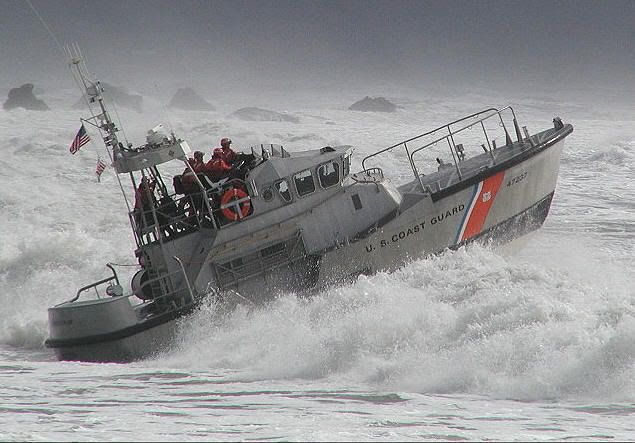 ---

My first assignment: The US Coast Guard Cutter Taney, now preserved at the Baltimore Maritime Museum, is the only surviving warship afloat today from the December 7, 1941 Japanese attack at Pearl Harbor. The Cutter also participated in the battles of the North Atlantic and Okinawa, and served as a mission and gunfire support ship in Vietnam. In July of 2020 the name "Taney" was removed from the cutter in response to "Woke" complaints about Roger B. Taney's authoring the 1857 Dred Scott decision in support of slavery.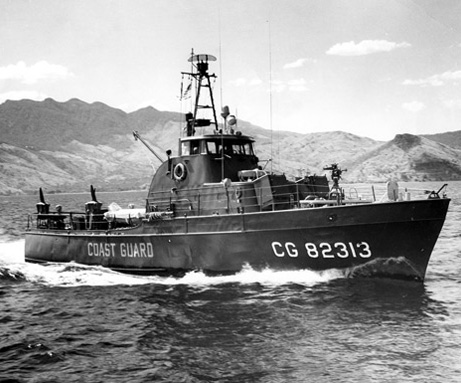 Coast Guard patrol boat in Vietnam on which I served. Five and seven day patrols at sea in all weather conditions were common. The 82-foot long cutter carried a crew of thirteen plus a Vietnamese interpreter which made for very cramped quarters.
See how the Coast Guard operated in Vietnam at the thread linked below:
Vanity: Coast Guard WPB's and Navy PCF's in Division 11, An Thoi, Viet Nam
---
NM PING! list:
CedarDave;LegendHasIt;leapfrog0202;SantaFeConservative;DesertDreamer;OneWingedShark;CougarGA7; Disambiguator;woofie; twonie; rarenmrepublican; Ruy Dias de Bivar;Jet Jaguar;brytlea;greyfoxx39;pigsmith;dobberkcd; Tammy8;pistolshot;Laz711;Vietnam Vet From New Mexico; Freedom with Responsibility;pandoraou812;kakaze;Cap Huff; Maelstorm;Quix;denco;jackson57;mw19;GonzoII;IYAS9YAS;concho;Redbob;BlessedAmerican;Diana in Wisconsin;Recon Dad;xVIer;Army Air Corps; unkus;conservativeharleyguy;greyfoxx39;JouleZ;sean327;Tijeras_Slim;lowflyn;BlessingsofLiberty;oldbrowser; joelt;Logophile;ABQHispConservative;moonhawk;Clinging Bitterly;11x62;Nucluside;LatinaGOP;Squantos;Kartographer;ragman; Uri'el-2012;NewMexLurker;ProudFossil;dirtboy;Uncle Ike;Tomhorn;Betis70;Crusher138;pallis;MAKOTHEDOG;Cooter;culper jr;DLfromthedesert;Melchior;LaybackLenny;Carthego delenda est;rabin;monkey face;JPG;norton;Cletus.D.Yokel;Owl558;forty_years;laplata;TheThirdRuffian;pilgrim;LaRueLaDue;jackal7163;Lee Enfield;FlyingEagle;'smith;Redcitizen;Liberty Valance;DesertRhino;Lurkina.n.Learnin;tired&retired;JWNM;Bobalu;cowpoke;June2;WaltStuart;apostoli;Lean-Right;wjcsux;Toolmanjsp;LibertyOh;Zeppelin
---
Ping list script; to view in Firefox, highlight then right click "view selection source":
NM list PING!
I may not PING for all New Mexico articles. To see New Mexico articles by topic click here: New Mexico Topics
To see NM articles by keyword, click here: New Mexico Keyword
To see the NM Message Page, click here: New Mexico Messages
(The NM list is available on my FR homepage for FR member use; its use in the News Forum should not be for trivial or inconsequential posts. Let me know if you wish to be added or removed from the list.)
(For ABQ Journal articles requiring a subscription, you are allowed a number of free article views.)