TauntedTiger

Since Jun 25, 2009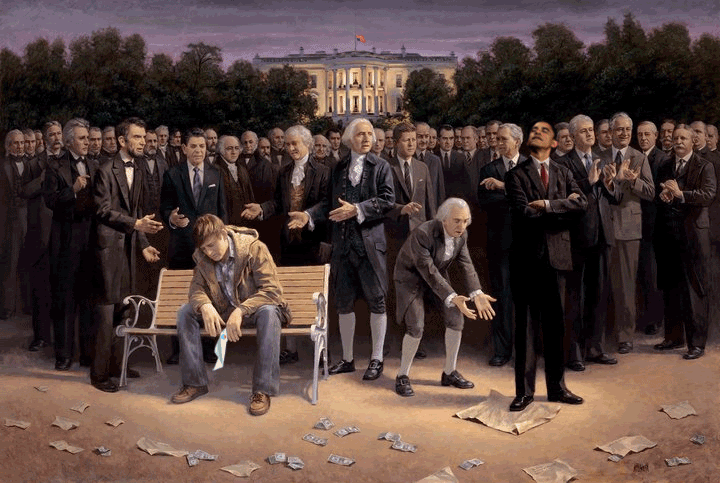 "Forgotten Man" painting by Jon McNaughton. No offense to the artist but I felt a few aspects of the painting needed some photoshopping.
Old Glory needed to reflect distress and Obama's nose was not high enough. I placed a Spirit paper airplane in the hands of the guy on the bench to represent me. I call it "iForgotten Man".
You didn't build that!!!