Here's where I stand on a few hot issues.
Abortion: It's evil. It should be allowed only to save life of mother. Roe vs. Wade was not only evil but was itself a constitutional abortion.
"Gay" rights: There should be no governmental or legal provision for special rights, same-sex partner benefits, etc. Private enterprises should have full freedom to choose their policies in this matter (to enprivilege or to shun) and to reap the curse or blessing thereby. I say it was wrong to strike down anti-sodomy laws as such, but as best as I can understand from the bible, God is not instructing Christianized countries in this age to stone homosexuals to death either or inflict other punishments so terrible upon consensual adult partners (rapes and child molestation are a different story) that it would make the witness of those delivered by the Lord from this sin impossible to express boldly and openly.
Gun control: To reliably hit the target at which you are aiming.
Seriously: take the technicalities out of gun laws and put the burden on the government to show in individual cases where a citizen should not be allowed to possess or carry. A robustly armed society is safer, even if there is a danger of a few nuts slipping through the cracks.
Smoking: a vile habit, but let private enterprises choose their own policies on the matter.
The WOD: put the discretion of dispensing any and all currently "forbidden" (or for that matter, unapproved therapeutically intended) drugs back in the hands of state governed physicians, like it was for years. In return, the physicians should be forced by the states to assume responsibility for harm they do in this matter, including criminal liability for malpractice.
States' rights and the cancerous commerce clause: Get the Fedguv out of all consumer matters whose practical influence is restricted to the state in which they occur.
Jesus Christ: He is the Truth, the Way, and the Life. Nobody can come to God except through Him.
Here's the Racist Kid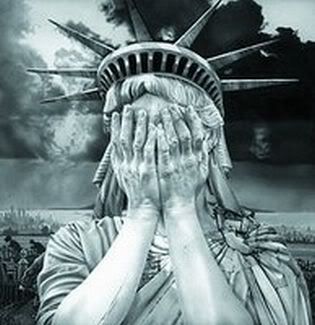 Remember 3/21/10