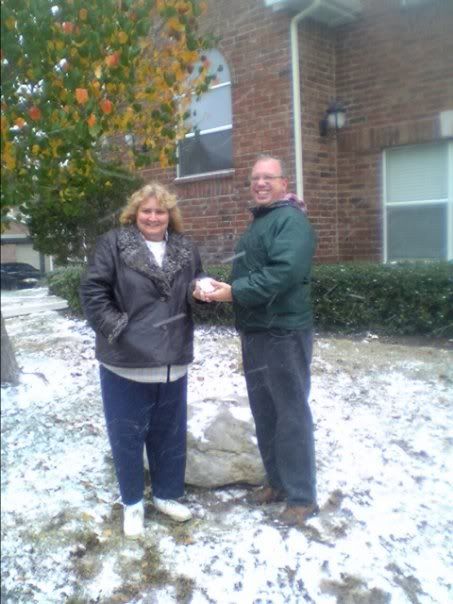 Evangelical Christian Conservative
I've been married to my college sweetheart since 1981. He's still my best friend too.
We have three grown children whom I home schooled all the way up to their successful college years.
Our family has expanded, and we are very blessed.
My husband retired from the military (TUSAB) after 25 years of service to our country.
My home state is West Virginia. My husband's home state is Maryland.
We lived in Northern Virginia for 25 years during my husband's 25-year permanent military duty in the nation's capital.
We moved to Texas in 2006 for my husband to attend seminary there, and we live in Texas still. Go Rangers!
My husband is a professional studio musician, freelancer, private music teacher in a highly-driven-music-academic-and-sports-oriented Texas high school and ISD, and a part-time Assistant Minister of Music in a large Southern Baptist Church. (His seminary degree is in Church Music.) If you need a good Texas Country Rock Band or rock-n-roll wedding band in Texas, ping me!... He costs big time though. Fair warning. :-)
I write a blog at http://padoozles.com/ and since I include a lot of home made remedies, organic crib bedding info, and healthy living tips in addition to how to plan inexpensive weekend family breaks, what kinds of gifts to give to Grandma, and real-men recipes for real-people food like chocolate cake and Texas, North Carolina, Tennessee, AND Virginia BBQ, I probably have both Republican and Democrat readers there, so just make baby talk, throw teenager-frustration rantings, and add family-oriented comments there if you stop by. I don't want you posting a comment there that says Mitt Romney would look good with a rotten pumpkin coffee cake on his head at my blog. That might be bad for my traffic there. Thank you. :)
When I look for a candidate, I look first for a fiscal conservative, but not at the expense of conservative social values and record.
And after this Obama administration, I understand even more how important it is to have a President that understands the 10th Amendment of the U.S. Constitution and stands strong on the "rightness" of state and local government rights over big federal government overreach and bureaucracy.
In politics:
I will choose a conservative over a liberal.
I will choose a Republican over a Democrat.
And I want a leader who trusts and readily puts the future of our country in God's hands and who understands his or her own hands are merely God's tools for use in service and for blessings bestowed by the One who really matters.
May we find the right candidates and always know the right side of things!
Luke 12: 48
From everyone who has been given much, much will be demanded; and from the one who has been entrusted with much, much more will be asked.
FReegards to all,
casinva