---
To: ought-six
Below is the left's talking point, one you have parroted. As I said, Trump has so few friends surrounding him, I don't give a damn about appearance, as opposed to effectiveness. I'd take messy Stave Bannon on DJTs staff any day of the week, and twice on Sunday.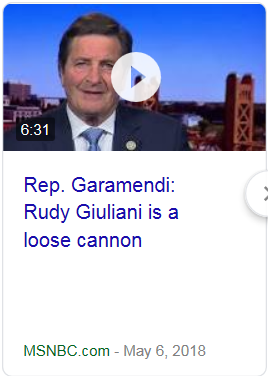 ---
To: JonPreston
The term "loose cannon" predates that idiot Garamendi by generations. I didn't know that by using it one automatically "parrots" anything he says.
I don't know how many times I have to say this, but the instant case is NOT a criminal case, nor is it a civil case, nor is it any kind of LEGAL case; it is a case to sway public opinion and affect the 2020 election. So, it is about optics, not the law. The Rats may try to cloak the proceedings in some sore of legal mantle, but at the end of the day it is about public persuasion.
329
posted on
11/21/2019 8:47:16 AM PST
by
ought-six
(Multiculturalism is national suicide, and political correctness is the cyanide capsule.)
---
FreeRepublic.com is powered by software copyright 2000-2008 John Robinson