---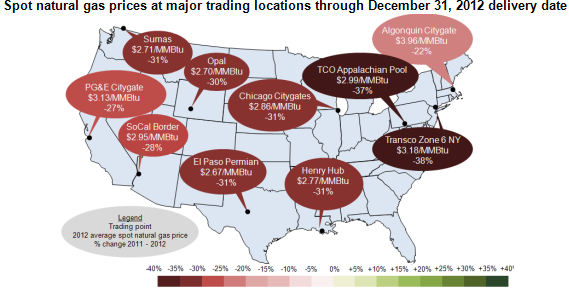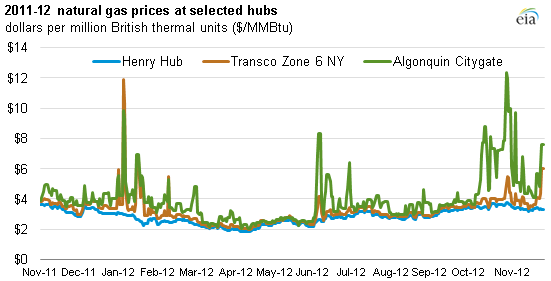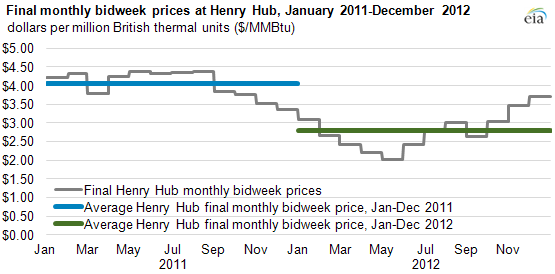 - - - - - - - -
What is natural gas bidweek?
Market participants in the natural gas industry buy much of their physical natural gas, or gas they will consume, for the upcoming month as part of a process called bidweek. During the last three to five business days at the end of each month, natural gas buyers and sellers execute transactions for physical natural gas for the upcoming month. Trading exchanges such as ICE or price-index publishers such as SNL Energy, NGI, Argus, or Platts report average settlement prices for the next month according to varying criteria. Month-ahead settlement prices apply to each day for the following month and are applied to volumes the counterparties agreed to during the bidweek settlement period.

---
To: thackney
Very encouraging news.
This is the reason manufacturing may begin to come back to the US, as natural gas is the primary feedstock for industry.
Representing a tremendous boost to the economy, it's a shame the US energy boom only serves to counter the downward pressures created by Obama's policies.
The US private sector is like a weed, even Obama can't kill it. Must be frustrating for him.
---
To: thackney
You would never know it based on what consumers still pay for it here and we grow the stuff in WV.
---
FreeRepublic.com is powered by software copyright 2000-2008 John Robinson