---
To: Chode
Chode - I used to work there too! from 1977-1979 or so...
Was a mathematician/programmer. Left when after a friend who worked there got murdered - it really ruined the whole atmosphere there... Was Peter Burton still around when you where there? I figure he would be the one to turn off the lights for the last time when it shut down for the last time.
25
posted on
02/03/2012 1:53:41 PM PST
by
chilepepper
(The map is not the territory -- Alfred Korzybski)
---
To: chilepepper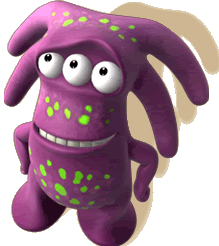 i was there in 2000 and left for the same reason, tooo damn dangerous... i felt like a fugitive from the law of statistics
i don't remember the name though

26
posted on
02/03/2012 3:06:54 PM PST
by
Chode
(American Hedonist - *DTOM* -ww- NO Pity for the LAZY)
---
To: chilepepper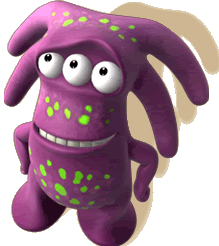 Peter M. Burton Dies at 75 By Source Staff — March 12, 2012 Peter M. Burton, formerly of Estate Prosperity, died on March 7 in Johns Creek, Georgia, at 75 years old. Peter Burton was a long time resident of Fredicksted. He was the Commander of RCA Underwater Tracking Station and an honorable member of St. Croix Rotary. Peter is survived by his wife of 46 years, Gloria Gomez Burton; daughter, Dorothy "Joanna" Burton; sons: Pedro "Ricky" Richardson, Mario Richardson and John Labeeb "John-John" Alexander Jr.; daughters-in-law: Yolanda Richardson and Tracy Alexander; cousin, Robert W. "Chip" Burton II; sisters-in-law: Aurea Gomez Stamatakis and Maria Gomez VanPutten; grandchildren: Justin Robinson, Yasitu Richardson, Savitri Nguyen, Shaenna Stephanides, Damari Johnson, Victoria Aldwinckle, Antares Richardson, Carlos Prunty, Orion Richardson, Amira Alexander, Peter Prunty and John Labeeb Alexander III; great grandchildren: Brenna Stephanides, Piper Robinson, Osayuki Richardson, Callie Robinson, Uyiosa Richardson, Enzo Nguyen, Massimo Nguyen, Kendall Robinson, Allora Stephanides, Alsosa Richardson, Barrett Johnson; as well as nieces and nephews too numerous to mention. A memorial service will be held on Friday, March 16, at St. Bridgit Catholic Church in Johns Creek, Georgia.

29
posted on
03/18/2012 4:24:26 PM PDT
by
Chode
(American Hedonist - *DTOM* -ww- NO Pity for the LAZY)
---
FreeRepublic.com is powered by software copyright 2000-2008 John Robinson