---
To: Red Badger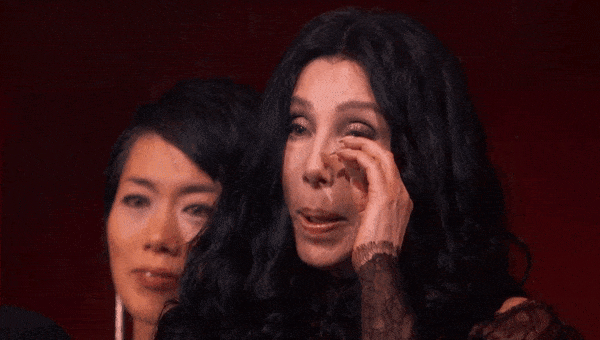 3
posted on
04/15/2019 9:47:28 AM PDT
by
workerbee
(America finally has an American president again.)
---
To: workerbee
One of these days her face will fall off like Michael Jackson's nose...................
6
posted on
04/15/2019 9:49:49 AM PDT
by
Red Badger
(We are headed for a Civil War. It won't be nice like the last one....................)
---
To: workerbee
Don't worry, plastic is waterproof.
24
posted on
04/15/2019 2:23:24 PM PDT
by
fwdude
(Think about it: Blacks were made slaves in Africa, but were made free men in America.)
---
To: workerbee
Cher.
Does anyone else agree with me that Cher and Katy Perry have to shout and yell as they sing and hold a note at full volume as a substitute for being able to sing well?
Example: Frank Sinatra,Judy Garland and many many others could modulate their voices, change tone, show various emotions drawn from the material (the Guy Who Got Away for Judy or Drinking Again for Sinatra) and other times belt it out (My Kind of Town, May Way).
34
posted on
04/17/2019 10:07:12 AM PDT
by
frank ballenger
(End vote fraud,non-citizen voting & leftist media news censorship or we're finishid.)
---
FreeRepublic.com is powered by software copyright 2000-2008 John Robinson