---
To: laurenmarlowe; Kathy in Alaska
2
posted on
03/19/2018 6:02:11 PM PDT
by
PROCON
(Repeal the Gun-Free School Zone Act, Protect Our Children!)
---
To: PROCON
Good evening, Pro...hope you are feeling better and will be ready for work on Wednesday.
6
posted on
03/19/2018 6:11:00 PM PDT
by
Kathy in Alaska
((~RIP Brian...the Coast Guard lost a good one.~))
---
To: PROCON
Howdy, PRO.
I gather you're feeling a little better this evening. Yay for that!
12
posted on
03/19/2018 6:16:01 PM PDT
by
radu
(God bless our military men and women, past and present)
---
To: PROCON
Pro!!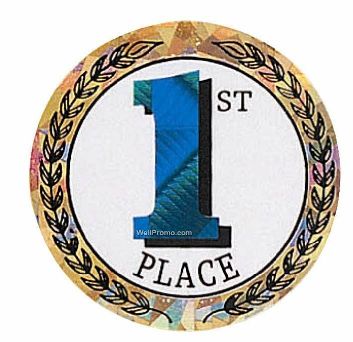 18
posted on
03/19/2018 6:28:11 PM PDT
by
Kathy in Alaska
((~RIP Brian...the Coast Guard lost a good one.~))
---
To: PROCON; Kathy in Alaska; Kaslin; Ernest_at_the_Beach
Vandenberg is the west coast launch platform for missiles and rockets, but did you know why?
The following IS rocket science, but it's also understandable. I hope.
The earth rotates from west to east - so we see the sun apparently rise in the east and go overhead and set in the west. So, the earth's surface at the equator is moving about 1000 miles per hour form west to east. The early rockets were terribly underpowered and needed all the help they can get to reach orbital speed.
So, they, like Jules Verne forecast in the 1880's, launched from as close to the equator as possible, and launched eastward from the Florida coast so the flightpath went over the (unpopulated) Atlantic. Now, once in orbit, you can use rocket fuel to (slightly) change orbital paths, but that takes a LOT of fuel that you have launch into orbit as well. it's much more profitable to keep the satelliete weight weight as low as possible, not to rely on re-starting rocket engines in space after launch and orbit, and just point the thing in the right direction in the first place.
SO, if you launch due east from Cape Canaveral, your orbit begin at the Cape, then angles "down" south over the equator to an equal distance south of the equator (-26 degreees or so), then curves back up to again be back over the Cape's latitude. But many miles further back.
that's why you see the NASA's curves when they show the orbit: each orbit is a little bit further back than the previous, but each starts at the Cape's latitude and wiggles back and forth.
Not bad if you want your satellite to go over the equator. To fly over any region from +25 latitude to -25 latitude.
Real bad if you want to photograph Lenningrad, Moscow, Siberia, north China, or North Korea, Germany, or Murmansk.
So, to fly over the north pole, you need to launch due south. Get into orbit, and let the earth rotate underneath your satellite cameras. But the residents of Miami, Bermuda, etc will get irritated when your rocket falls on their head.
Launching east from a spot closer to the equator gives you a little bit more speed = That is why the French launch from Guiana, not Marseilles or Paris or Normandy. That - and not to drop rockets and boosters on Germany, Poland and Russia.
But, the "south coast" of California is actually running nearly west-east. So, if you launch south from the west of California, your satellite camera will eventually fly over each part of the pole and Russia and China. Good for polar research too. You can't quite get due north over the pole, but you can get close.
The "research launches" for anti-missile testing are aimed out over the Pacific towards the launch sites in Polynesia too.
So that why you launch south from the west coast to spy on Russia to the north coast.
55
posted on
03/19/2018 7:56:49 PM PDT
by
Robert A Cook PE
(I can only donate monthly, but socialists' ABBCNNBCBS continue to lie every day!)
---
FreeRepublic.com is powered by software copyright 2000-2008 John Robinson