---
To: FReepers; Patriot; Donors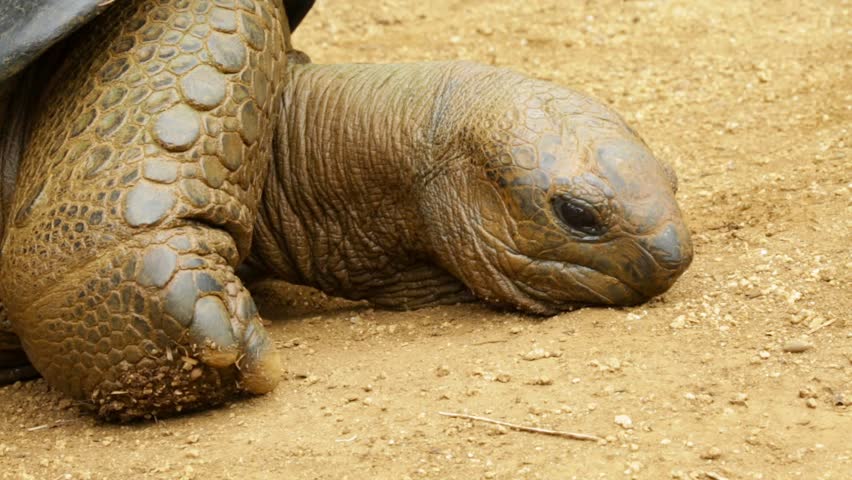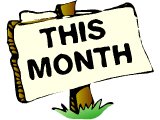 2017 Q4 Scoreboard — ranked by total receipts
Rank
Location
Receipts
Monthlies
Total
#
Avg/Per
Total
#
Avg/Per
1

California
$1,562.00
58
$26.93
$1,303.00
66
$19.74
2

Texas
1,445.00
48
30.10
1,021.00
59
17.31
3

Pennsylvania
886.00
21
42.19
286.00
20
14.30
4
Florida
880.00
30
29.33
1,103.00
52
21.21
5
Virginia
570.00
22
25.91
365.00
22
16.59
6
North Carolina
485.00
18
26.94
380.00
21
18.10
7
Arizona
470.00
16
29.38
481.00
27
17.81
8
Washington
424.00
18
23.56
357.00
19
18.79
9
New York
415.00
16
25.94
355.00
22
16.14
10
Ohio
412.00
13
31.69
380.00
24
15.83
11
New Hampshire
410.00
4
102.50
85.00
3
28.33
12
Colorado
393.34
13
30.26
283.34
14
20.24
13
Illinois
379.00
16
23.69
379.00
21
18.05
14
New Jersey
369.00
12
30.75
154.00
6
25.67
15
Massachusetts
355.00
15
23.67
395.00
16
24.69
16
Kansas
320.00
3
106.67
45.00
4
11.25
17
Nevada
320.00
5
64.00
120.00
6
20.00
18
Georgia
300.00
11
27.27
329.50
22
14.98
19
Maryland
300.00
11
27.27
380.00
20
19.00
20
Idaho
280.00
8
35.00
157.00
8
19.62
21
Indiana
260.00
10
26.00
165.00
12
13.75
22
Switzerland
250.00
1
250.00
23
Connecticut
235.00
6
39.17
225.00
6
37.50
24
Nebraska
230.00
4
57.50
50.00
3
16.67
25
Oregon
210.61
9
23.40
220.00
14
15.71
26
Missouri
200.00
7
28.57
215.00
12
17.92
27
South Carolina
160.00
8
20.00
150.00
10
15.00
28
Kentucky
135.00
6
22.50
110.00
5
22.00
29
Arkansas
130.00
2
65.00
40.00
3
13.33
30
Michigan
115.00
9
12.78
210.00
14
15.00
31
Wisconsin
100.00
1
100.00
226.00
8
28.25
32
Maine
100.00
1
100.00
55.00
3
18.33
33
United Kingdom
100.00
1
100.00
80.00
3
26.67
34
New Mexico
80.50
6
13.42
74.00
5
14.80
35
Alabama
80.00
4
20.00
205.00
13
15.77
36
Utah
80.00
2
40.00
150.00
5
30.00
37
Tennessee
75.00
5
15.00
225.00
16
14.06
38
West Virginia
75.00
3
25.00
48.33
2
24.16
39
Montana
70.00
3
23.33
20.00
2
10.00
40
Minnesota
60.00
4
15.00
210.00
10
21.00
41
Louisiana
40.00
3
13.33
130.00
6
21.67
42
Oklahoma
35.00
4
8.75
180.00
10
18.00
43
Mississippi
35.00
1
35.00
155.00
6
25.83
44
Puerto Rico
25.00
1
25.00
45
Iowa
20.00
1
20.00
40.00
2
20.00
46
Delaware
20.00
2
10.00
50.00
4
12.50
47
Vermont
20.00
1
20.00
10.00
1
10.00
48
Canada
20.00
1
20.00
10.00
1
10.00
49
Alaska
10.00
1
10.00
75.00
3
25.00
50
Japan
10.00
1
10.00
10.00
1
10.00
51
Hawaii
10.00
1
10.00
20.00
2
10.00
52
Norway
10.00
1
10.00
10.00
1
10.00
53
Philippines
5.00
1
5.00
5.00
1
5.00
Rhode Island
20.00
1
20.00
South Dakota
15.00
1
15.00
North Dakota
10.00
1
10.00
Israel
10.00
1
10.00
Never Never Land
533.00
25
21.32
708.00
49
14.45
58 locations total
$14,514.45
494
$29.38
$12,495.17
689
$18.14
---
To: gogeo; GopherIt; Grampa Dave; Gumdrop; GunsareOK; HippyLoggerBiker; hoosiermama; houeto; I_be_tc; ..
FREE REPUBLIC IS INDEPENDENT BECAUSE OF YOU
and DONORS LIKE YOU!
300 Club

17th Miss Regt
4everontheRight
4integrity
AsBirdsFly
AwesomePossum
Axelsrd
be-baw
beebuster2000
BlueLancer
bobby.223
Bon of Babble
BooBoo1000
Boomer One
BuckeyeTexan
ButThreeLeftsDo
CedarDave
Christie at the beach
CitizenUSA
ConorMacNessa
credo2
DakotaRifle
DaveArk
deadrock
DeepInTheHeartOfTexas
deoetdoctrinae
Ditter
DoughtyOne
dp0622
Dr. Ursus
Eddie01
Elderberry
Enlightened1
Enterprise
EXCH54FE
Exit148
eyeamok
Fiddlstix
FlyingEagle
FreedBird

FreeperMania
Gator113
Gene Eric
GizzyGirl
glock rocks
gogeo
GopherIt
Grampa Dave
GRRRRR
Gumdrop
GunsareOK
HippyLoggerBiker
hoosiermama
houeto
I_be_tc
Jane Long
jazusamo
Jewbacca
Jimmy Valentine
jmaroneps37
JMJJR
John 3_19-21
Kathy in Alaska
KC_Lion
kitchen
KSCITYBOY
kvanbrunt2
latina4dubya
Little Bill
Louis Foxwell
MarMema
MEG33
Movemout
mykroar
Nikos1121
novemberslady
Nuc 1.1
onyx
Overwatcher

OwenKellogg
PA Engineer
penelopesire
PfromHoGro
piytar
R2z
Ragnar54
RedMDer
Ron C.
Rushmore Rocks
Ryn
SamAdams76
scripter
sjeann
small business owner
SouthParkRepublican
SpeakerToAnimals
spna
SubMareener
texas booster
The Cajun
theneanderthal
TheOldLady
This_far
Tijeras_Slim
toomanylaws
trebb
tubebender
upchuck
Utilizer
wagglebee
wardaddy
warpsmith
whinecountry
Wingy
Wounded Warrior
WVNan
xzins
Zuben Elgenubi


Per FReeper I_be_tc's 300/100 challenge, FR is looking for 300 loyal FReepers to donate $100 or more per quarter. By contributing at least $100 per quarter or $400 per year to Free Republic, you may become a member of the "300 Club."

You may contribute any combination of monthly and/or one-time contributions by Credit Card, Mail-In Check, Money Order or PayPal to reach this goal.

DONOR NAMES ARE ADDED TO THIS LIST ONLY BY REQUEST OF THE DONOR.

Please contact Jim Robinson if you're a $100 per quarter Donor and would like your name to appear on this List! Thanks very much and thank you for your loyal support of Free Republic!


---

Special Thanks To Ron C. For His Help With The List.

---

Table Format and Background Graphics Made By: Fiddlstix
SINCE 1996

---
To: onyx; JustAmy; trisham; RedMDer; musicman; MEG33; deoetdoctrinae; xzins; DoughtyOne; TheOldLady; ...
Thank you very much, dearest onyx!!
Woo hoo!!
And this just in:
$10.00 from Wisconsin
$20.00 from Never Never Land
$100.00 from Louisiana
Thank you all very much!!
FReepers are the absolute greatest!!
God bless.
24
posted on
10/16/2017 11:52:57 PM PDT
by
Jim Robinson
(Resistance to tyrants is obedience to God!)
---
FreeRepublic.com is powered by software copyright 2000-2008 John Robinson