---
To: plain talk; GuavaCheesePuff
5
posted on
08/01/2017 5:36:22 PM PDT
by
2ndDivisionVet
(You cannot invade the mainland US. There'd be a rifle behind every blade of grass.)
---
To: 2ndDivisionVet
CORRECTED IT: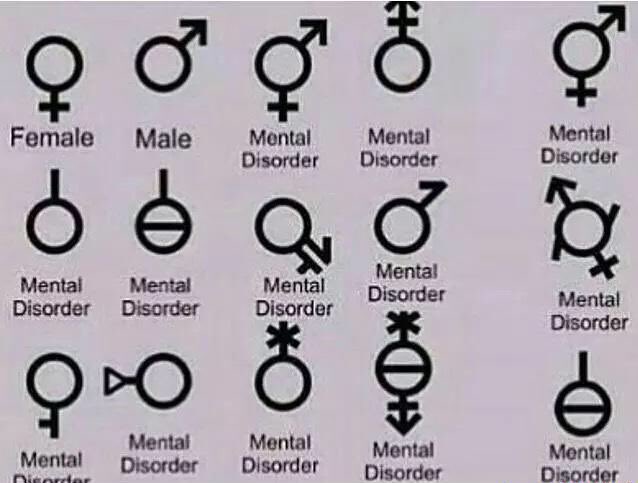 10
posted on
08/01/2017 5:48:13 PM PDT
by
Enchante
(Searching throughout the country for one honest Democrat....)
---
To: 2ndDivisionVet
Nurgle...?....I don't even want to know...
---
To: 2ndDivisionVet
'Nurgle'. I need to figure out how to use that in a sentence... LMAO.

---
To: All
For those of you confused about Nurgle, Slaanesh, Tzeentch, and Khorne, those are the names of the Lords of Chaos in the
Warhammer/ Warhammer 40,000
game settings from Games Workshop.
And Chaos Undivided is also a term from those settings--even if it seems like an oxymoron.
For all of the crap we hear from Progressives about being "pro-science," I wonder which peer-reviewed scientific papers identify 6 genders as opposed to 37.

---
To: 2ndDivisionVet
Their symbol for Androdyne says "medium mortar" to me.
60
posted on
08/02/2017 2:37:33 AM PDT
by
FreedomPoster
(Islam delenda est)
---
FreeRepublic.com is powered by software copyright 2000-2008 John Robinson