---
To: Red Steel
---
To: Nachum
Issa says committee could consider holding Lerner in contempt next week
If memory serves, he said almost the exact same thing last year.
By the way, whatever happened to Sheriff Joe's "earthshaking revelations?"
I'm sure there's no pattern here.

12
posted on
03/05/2014 7:14:37 PM PST
by
Steely Tom
(How do you feel about robbing Peter's robot?)
---
To: Nachum
Issa is currently a LAUGHING STOCK amongst those of us "Regular" American citizens who care about the DC apparatchik war on the right.
He's pissing off the Pope.

15
posted on
03/05/2014 7:16:47 PM PST
by
Rome2000
(THE WASHINGTONIANS AND UNIVERSAL SUFFRAGE ARE THE ENEMY -ROTATE THE CAPITAL AMONGST THE STATES)
---
To: Nachum
if she can take the fifth, why can't I?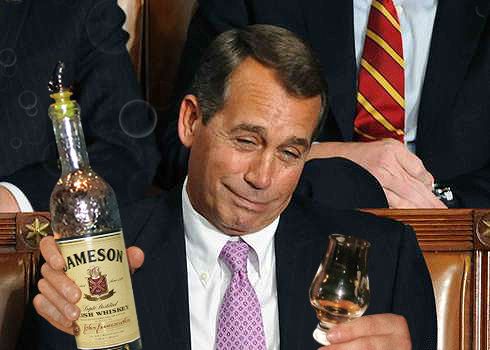 ---
To: Nachum
will someone please tell Rep. Cummings how to say ASK ?
It is NOT pronounced AXE .....what is it with these people ?
What language do they think they are trying to speak?
---
To: Nachum
Why not give her immunity and when you catch her in a lie, and she will lie, throw her under the jail.
74
posted on
03/06/2014 5:17:32 PM PST
by
jyro
(French-like Democrats wave the white flag of surrender while we are winning)
---
FreeRepublic.com is powered by software copyright 2000-2008 John Robinson