---
To: big'ol_freeper; shove_it; TrueKnightGalahad; Larry Lucido; Diplomat; RockinRight; Army Air Corps; ..
Going to sign off for awhile, campers...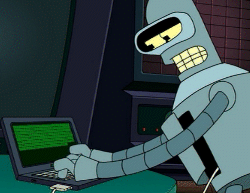 as I don't care to watch The Obamanation--
I will be watching the DVD of Gods and Generals...
followed by tonight's episode of "Justified" I will be recording on my Tivo.

30
posted on
01/28/2014 3:48:56 PM PST
by
Bender2
("I've got a twisted sense of humor, and everything amuses me." RAH Beyond this Horizon)
---
To: Bender2; GOPsterinMA; hockeyfan44
Hell yeah, "Justified" for me too, thank goodness for basic cable.
Maybe I'll watch the 50 different Republican replies later.
That's at 9, 10 Eastern though, what's on at 8, hmm crappy ep of Star Trek on BBC America. I guess I'll fling my poo at Obama for a while. Blackhawks game starts at 8:30.
---
To: Bender2
Death wish is on new MOvies TV network LOL!
41
posted on
01/28/2014 6:30:45 PM PST
by
SevenofNine
(We are Freepers, all your media bases belong to us ,resistance is futile)
---
To: Bender2
my neighbor just landed a small part in "Justified" (Aubrey is her name) Don't know her last name.
1,303
posted on
02/03/2014 8:06:25 AM PST
by
atc23
(The Confederacy was the single greatest conservative resistance to federal authority ever.)
---
FreeRepublic.com is powered by software copyright 2000-2008 John Robinson