---
To: rmlew
PS. What is next? Do you have migraines or cluster headaches and take a triptan like imitrex or Maxalt? Guess what, these are Seritonin Agonists
S-Adenosyl methionine (SAM-E) is a supplement used for both mood elevation and to treat pain from arthritis. 5-Hydroxytryptophan (5-HTP) is a supplement used alone or in combination with valerian and melatonin to stop insomnia. It is a precursor to Serotinin and is also used in Europe to treat depression. So how long until that herbal sleep aid becomes an excuse to take your guns.
And I am not even going to start with all the herbs that are Monoamine oxidase inhibitors and could concievably be considered psychotripic.
http://en.wikipedia.org/wiki/Maoi#List_of_MAOIs
2
posted on
04/09/2013 5:50:52 PM PDT
by
rmlew
("Mosques are our barracks, minarets our bayonets, domes our helmets, the believers our soldiers.")
---
To: rmlew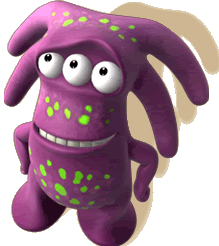 what's next??? they take away your kids and then your job...
7
posted on
04/09/2013 5:57:45 PM PDT
by
Chode
(Stand UP and Be Counted, or line up and be numbered - *DTOM* -ww- NO Pity for the LAZY)
---
To: rmlew
Cataplexy - a type of seizure associated with narcolepsy - is completely controlled by
very
small doses (1 capsule every 3 days) of clomipramine - a tricyclic antidepressant.
The simple fact is that these drugs are often prescribed for conditions that have nothing to do with one's mental health!

78
posted on
04/10/2013 9:09:25 AM PDT
by
NJ_Tom
(I don't worship the State; I don't worship the Environment - I only worship God.)
---
FreeRepublic.com is powered by software copyright 2000-2008 John Robinson