---
To: Jim Robinson; onyx
We knew Willard was lemon from the get go
Actully, he was worse than that, and it has been a long time coming.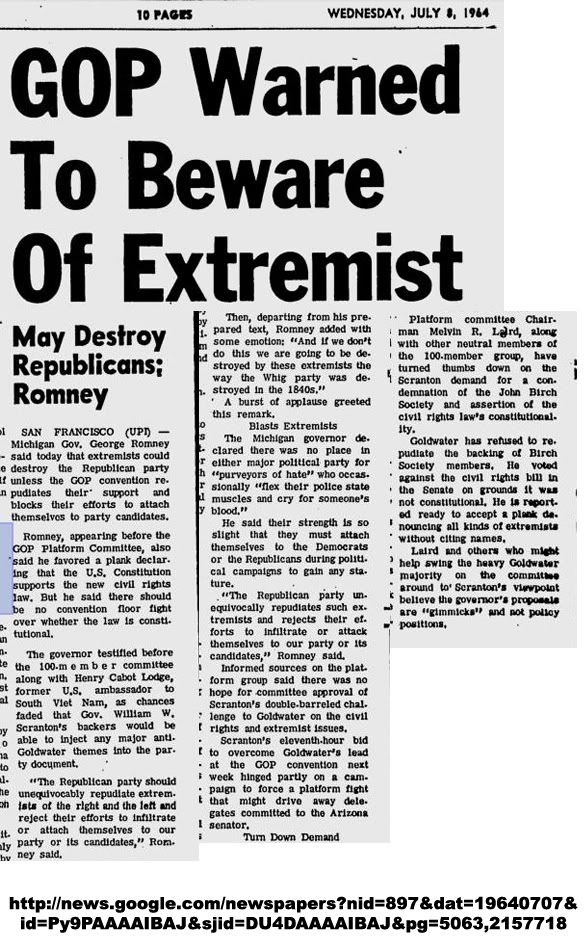 39
posted on
01/29/2013 3:20:24 PM PST
by
KC_Lion
(Build the America you want to live in at your address, and keep looking up.-Sarah Palin)
---
To: KC_Lion; Jim Robinson
Thanks so much for posting that newspaper article from George Romney. It further adds to my point that the default position of the Republican party isn't really Conservative at all. Sarah Palin, Ronald Reagan and Barry Goldwater are, in fact, the outliers.
Jim Robinson has posted that Free Republic is not a Republican site but is one for Conservatism and for grassroots activism. I don't think it's a matter of taking the Republican party back...no, it's time to take it over!
Go Sarah Go!
---
FreeRepublic.com is powered by software copyright 2000-2008 John Robinson