---
To: idov "Timbuktu's famous manuscripts, believed to number in the hundreds of thousands, mainly date from the 14th to 16th centuries, when the city was an important hub for trade and Islamic knowledge. Often written in Arabic but also some local languages, they cover areas such as medicine and astronomy, as well as poetry, literature and Islamic law. Many were kept for centuries in private family libraries, passed down through the generations.
The city's huge and priceless cultural heritage, a legacy of its medieval status as an African equivalent to Oxford or Cambridge, complete with bustling university, was little known in the outside world, with even the French, Mali's colonial rulers until 1960, carrying away some manuscripts to museums but doing little to unearth the full story behind them.

---
To: KeyLargo
Muslims just emulating their heroes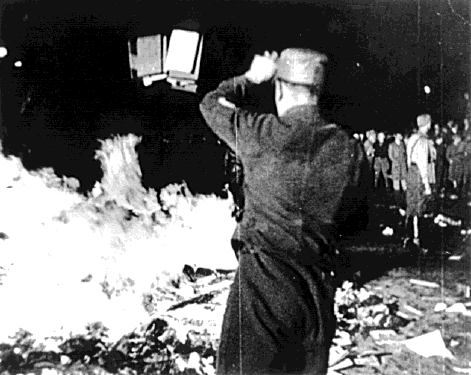 ---
To: KeyLargo
When I was young, it was hammered into my head that the Christians burned the library of Alexandria.
Then, it was revealed that the burning of the Alexandrian library happened after the Moslem takeover of the city.
33
posted on
01/28/2013 8:23:19 AM PST
by
Ruy Dias de Bivar
(Click my name! See new paintings!)
---
FreeRepublic.com is powered by software copyright 2000-2008 John Robinson