---
To: Kazan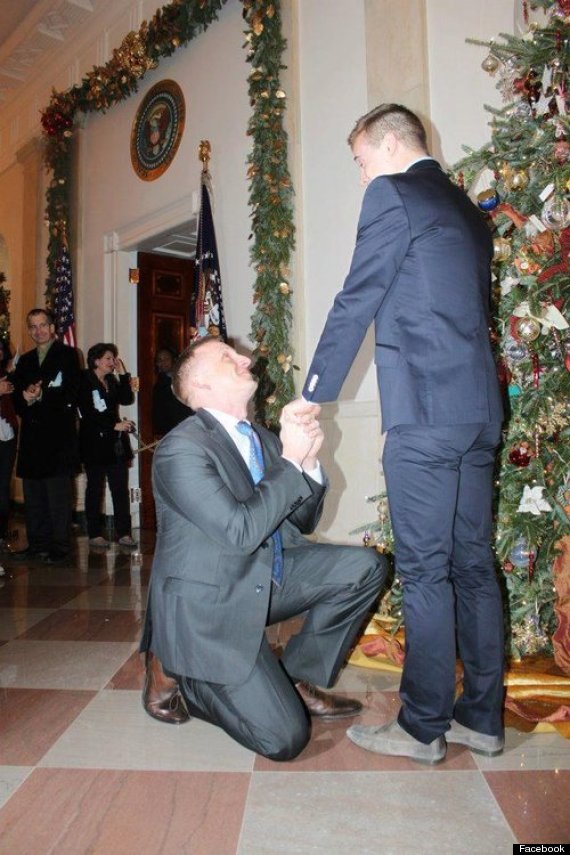 ---
To: wolficatZ
I'm not gay, but even I know that grey suede loafers don't go with a dark blue suit!
And is this happening in the White House? WTF?

---
To: wolficatZ
I'd like the Kenyan and his 'RATS to look at that picture and try to tell me that guns are the problem in America. I'd have to call him a Fluken liar. Guns are not the problem. The sick people living here are the problem.
126
posted on
12/20/2012 4:34:54 PM PST
by
FlingWingFlyer
(U.S. elections have become nothing but another cheap ripoff of American Idol.)
---
To: wolficatZ
Reply to #36
That picture looks rediculous, like a joke at a party where everyone has had a few too many....That is some very serious spiritual sickness going on there considering they are playing that for real...
---
To: wolficatZ
Which one is Newt's sister?
296
posted on
12/21/2012 5:02:06 PM PST
by
Slump Tester
(What if I'm pregnant Teddy? Errr-ahh -Calm down Mary Jo, we'll cross that bridge when we come to it)
---
FreeRepublic.com is powered by software copyright 2000-2008 John Robinson