---
To: lowbridge
My Grandfather called guys like Boehner "weak sisters".
I guess he was right.
---
To: dforest
"weak sister"?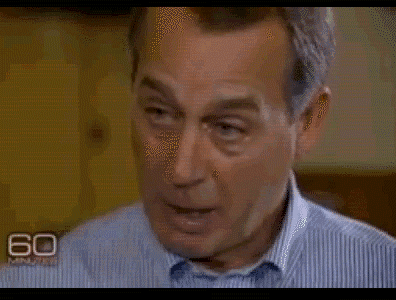 He really should turn in his `nads. Every photo I see of him it looks like he's starting to cry, actually crying, or drying his tears. Do us all a favor John, and just stay out of our way. Stay home and listen to songs about weeping and have a good cry. OK, if he has emotional problems, sorry sorry sorry, but don't they make pills for that stuff? Between this guy, McCain, Graham, rant rant rant rant maybe I need a pill too ...
79
posted on
12/18/2012 8:40:33 PM PST
by
tumblindice
(America's founding fathers: All armed conservatives. "A long train of abuses and usurpations.")
---
To: dforest
dforest wrote:
"My Grandfather called guys like Boehner "weak sisters"."
he absolutely is, and one result of all these cave-ins is that maybe the house republicans will get rid of weak sister boehner
84
posted on
12/18/2012 8:48:42 PM PST
by
Reverend Wright
(1990 Budget Agreement: learn from other's mistakes)
---
FreeRepublic.com is powered by software copyright 2000-2008 John Robinson