---
Biden flops again: One day left, draws crowd of 800 in Va.
Twitchy ^ | November 5, 2012 | Twitchy Staff


Posted on 11/05/2012 8:48:31 PM PST by Qbert
Jennifer Epstein@jeneps

Crowd count for Biden, Kaine, Warner and Webb in Sterling, Va., is 800, fire marshal says.

5 Nov 12 ReplyRetweetFavorite
Oh, my! As Twitchy reported, Biden has been flopping up a storm at rallies. It seems that voters are just not that into him, or his boss.
Today was the saddest "Dear John" rally yet, according to reporters on the scene.
[Snip]
Criminy! If there was any more time left, his crowds might dwindle to Fluke-sized "intimate gatherings."
Take a gander at the sad pics. Poor, lonely Joe.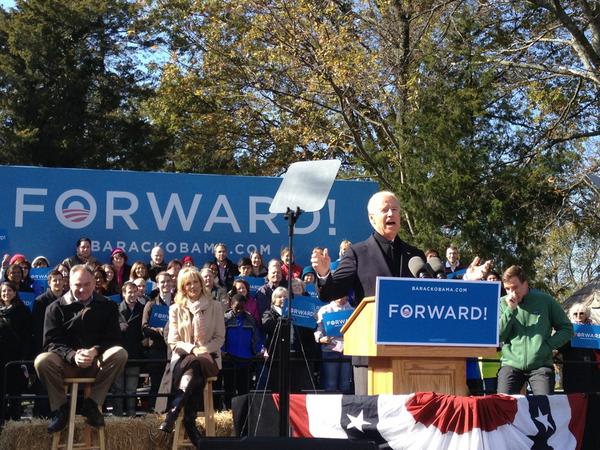 (Excerpt) Read more at twitchy.com ...
---
TOPICS: News/Current Events; Political Humor/Cartoons; Politics/Elections; US: Virginia
KEYWORDS: bho2012; biden; enthusiasmgap; kaine; timkaine; va2012
---
---
---
---
---
---
---
---
---
---
---
---
---
---
---
---
---
---
---
---