---
Imagine the outrage by the enemedia had Geaorge Bush tried to pull a stunt like this.

---
To: jazusamo
End the DNC war on women.
Obama pulled cancer care for women in Texas because he is fighting with Perry.
2
posted on
05/01/2012 5:28:02 PM PDT
by
NoLibZone
(I trust Sarah Palin,Dick Cheney, Cain, Perry,Rush: Anyone but Obama,because I trust their judgment.)
---
To: jazusamo
Harry Reid and Barack Obama-—"he men?"
ROTFL!!
4
posted on
05/01/2012 5:40:25 PM PDT
by
CatherineofAragon
(Time for a write-in campaign...Darryl Dixon for President)
---
To: jazusamo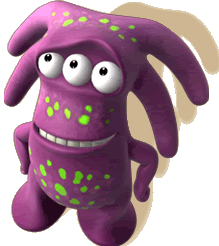 there isn't a single "He-Man" in the entire RAT party!!! on the other hand... plenty of these type woman haters
5
posted on
05/01/2012 5:40:53 PM PDT
by
Chode
(American Hedonist - *DTOM* -ww- NO Pity for the LAZY)
---
FreeRepublic.com is powered by software copyright 2000-2008 John Robinson