---
Walter Reedís Final Lowering of the Colors, Sept. 15,2011 - A sad day in Americaís history
Posted on 09/18/2011 12:29:55 PM PDT by trooprally
Quiet and serene, with a ghost town atmosphere. A far cry from the hustle and bustle of a month ago. All the wounded had been transferred to Ft. Belvoir or The new Walter Reed National Medical Center, Bethesda. The last 18 wounded warriors were moved on August 27,2011.
Pictures and video by [Mrs] Trooprally
At 11AM on this most perfect of a day, there was no one to be seen except a few people setting up for the lowering of the colors and a few trucks and cars packing up. Only sound one heard was the low hollow clanking of the metal flag snaps on the flag pole.
Below is the front of Walter Reed as seen from the main hospitals doors.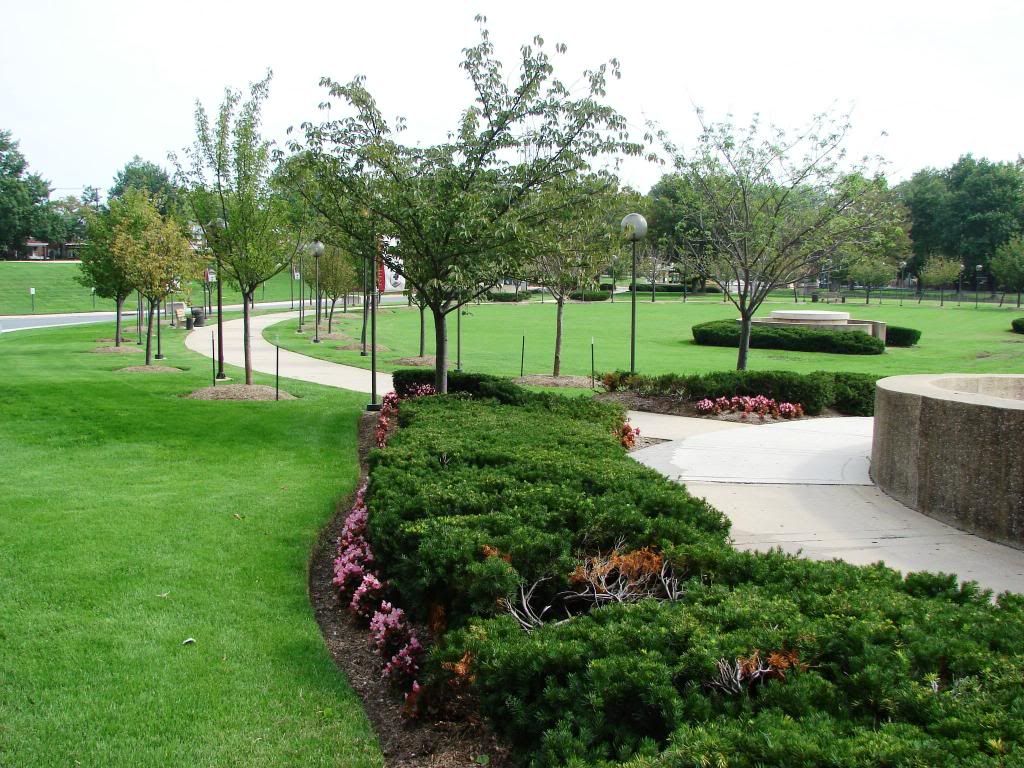 Around 11:30AM staff, some special guests and the remaining base soldiers started to arrive. All together there was about 100 soldiers, staff and guests.
Below is Mrs. Molonge, wife of Maj. Gen. Lewis Molonge whose name sake is remembered in the Molonge House.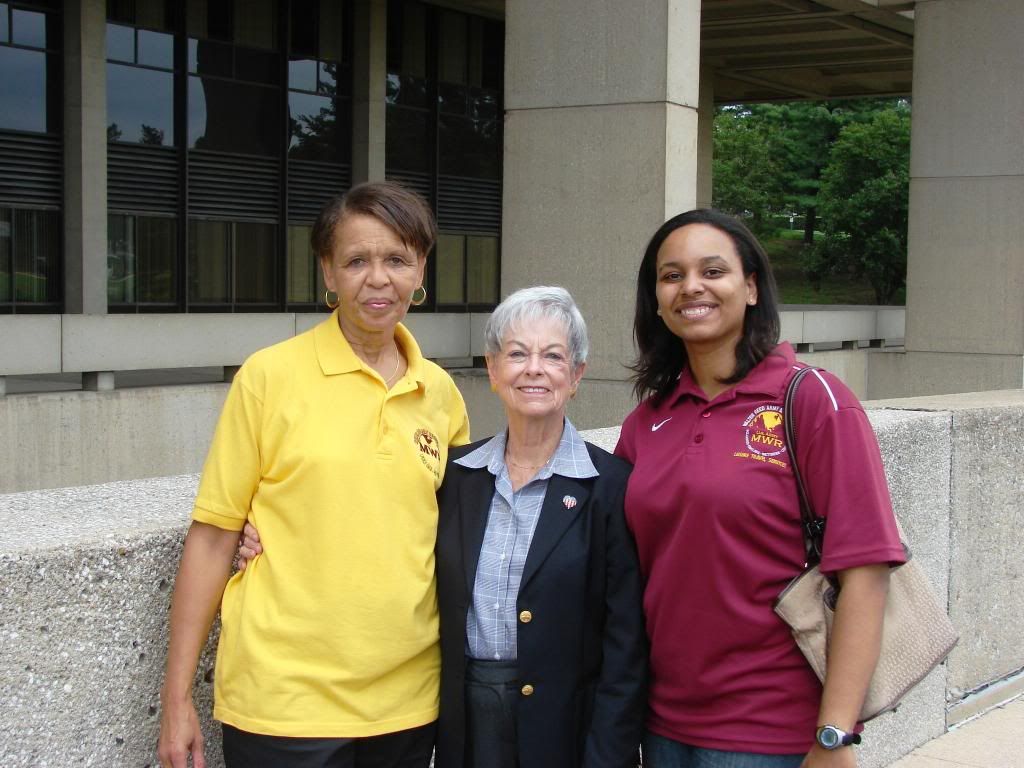 Below is Garrison Commander and current base commander Col. Peter McHugh (right), with interim base commander under BRAC. His name eludes me at this time. Ann and Ted Needles of the Maryland Patriot Guard Riders to the right in light purple shirts.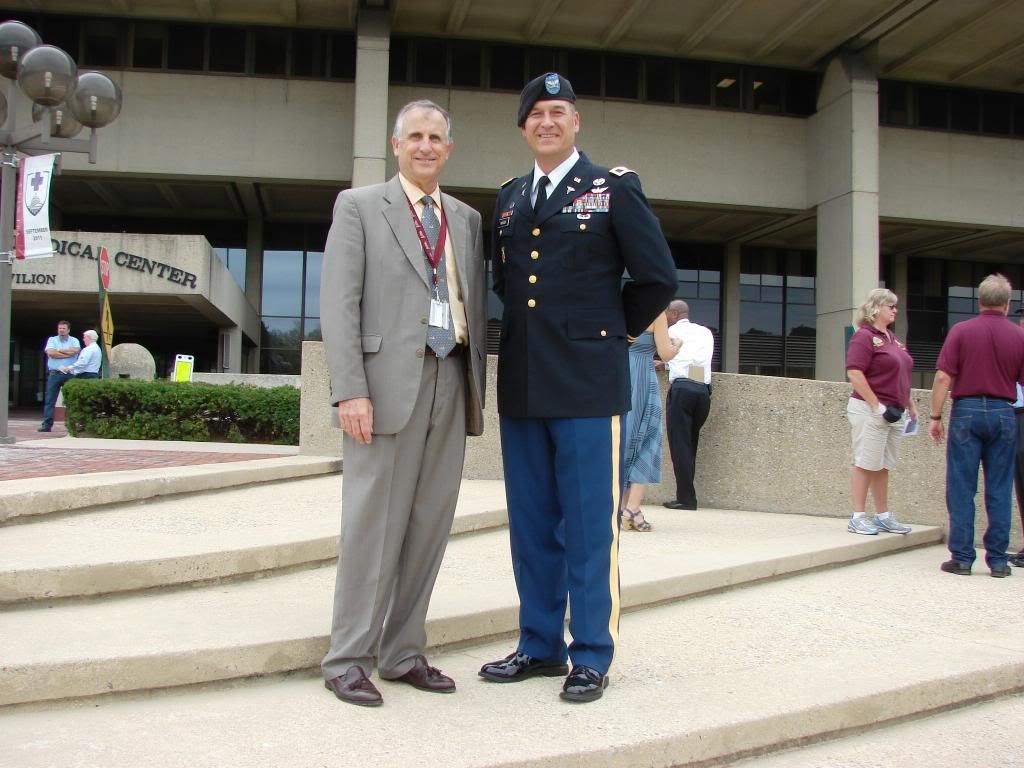 Below is video of the flag lowering. It is 16 minutes from Col. McHugh's speech thru the lowering, the singing of the Army Hymn, and final retiring of the colors. The press was invited but they did not show. Another sign of disrespect for our brave soldiers by the media. The folding of the flag may not be the sharpest, but Col. McHugh wanted representatives of those who held Walter Reed dearest in their hearts to be part of the ceremony.
Video of the Lowering of the Colors


At 12:30PM, Thursday, September 15,2011 Walter Reed Army Medical Center was no more. A sad day in America's history.
---
TOPICS: Activism/Chapters; Extended News; Free Republic
KEYWORDS: flagretirement; sept152011; walterreed; walterreedclosing
---
Navigation: use the links below to view more comments.
first 1-20, 21-25 next last
---
---
---
---
---
---
---
---
---
---
---
---
---
---
---
---
---
---
---
---
---
Navigation: use the links below to view more comments.
first 1-20, 21-25 next last
---
---