---
To: Libloather; NVDave; CedarDave; B4Ranch; dirtboy; Ernest_at_the_Beach
Humans can change climate on at least a local scale, not by adding carbon dioxide, but by mismanagement of vegetation. Remove the plant cover via poorly managed grazing, catastrophic forest fire, added pavement, and tilling, and surface temperatures will rise while relative humidity falls.
Consider the thermal map of the grass below: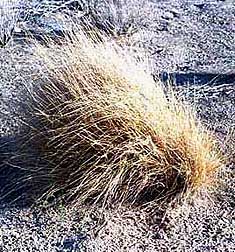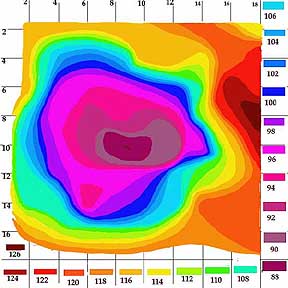 As a real life example, there is solid scientific evidence to suggest that the Sahara Desert was induced by exactly such causes, as a trophic cascade of events that began in the Near East 6,000 years ago subsequent to 9,000 years of continuous nomadic hunting and grazing. At that time, there was a river across the Saudi Peninsula five miles wide. There was a lake above Oman nearly 100 miles across. There are hippopotamus teeth still on the ground. In fact, I think the Hebrew in the old Cain and Abel story chronicles these very events (I've been working on a new translation for about a year).
Desertification happens fast, and when it does, the results can be huge.
The thermal plume of heat adsorbed by that rocky surface extends from Saudi Arabia, all the way to the Caribbean.
Contrast the effect of the central xeric Asian/African surface to the effect South American vegetation exerts. This is independent of the heat concentrations in the centers of the oceanic gyres (circular currents with no sinking mechanism but evaporation).
My hypothesis is that this is REAL anthropogenic climate change, and the policies of the United States government are abetting its equivalent in the American Southwest.

43
posted on
08/20/2011 7:52:51 AM PDT
by
Carry_Okie
(GunWalker: Arming "a civilian national security force that's just as powerful, just as well funded")
---
To: Carry_Okie
"Humans can change climate on at least a local scale,. . "
That I can accept, and thank you for your post.
I would tell Christie that he can believe in all the phony scientific studies he wants, just don't spend a dime of my money on cap and trade and more EPA regulations. You can believe what you want; just don't use my money for your naive and unfounded belief systems.
What is not often discussed is that this global warming mania has resulted in more diplomas awarded in environmentalism than in physics and chemistry. And,thanks to global warming grants, these environmental researchers are making more money than the 'hard' scientists.
Sorry if I offended environmental researchers, but I will go with the words of Frances Bacon:
"Argumentation cannot suffice for the discovery of new work, since the subtlety of Nature is greater many times than the subtlety of argument."
73
posted on
08/20/2011 9:27:11 AM PDT
by
A'elian' nation
(Political correctness does not legislate tolerance; it only organizes hatred. Jacques Barzun)
---
FreeRepublic.com is powered by software copyright 2000-2008 John Robinson