---
To: Cats Pajamas
Tweet from
Donald J. Trump‏Verified account @realDonaldTrump
The Democrats now own the shutdown!
7:07 AM - 21 Dec 2018

1,758
posted on
12/21/2018 8:14:58 AM PST
by
Cats Pajamas
(Freedom or Liberty? Which would you choose?)
---
To: Cats Pajamas
In 2018, the December solstice comes on December 21 at 4:23 p.m. CST. That's on December 21 at 22:23 Universal Time. It's when the sun on our sky's dome reaches its farthest southward point for the year. At this solstice, the Northern Hemisphere has its shortest day and longest night of the year.
DARK TO LIGHT!!!
1,759
posted on
12/21/2018 8:18:48 AM PST
by
Cats Pajamas
(Freedom or Liberty? Which would you choose?)
---
To: ransomnote
New Q 2640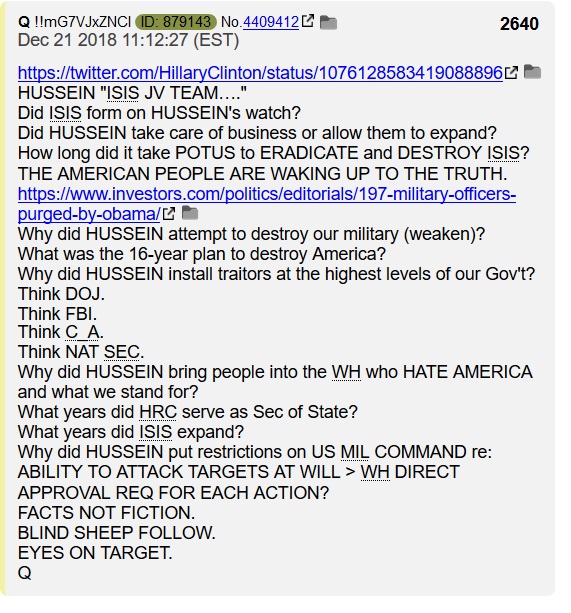 Links
https://twitter.com/HillaryClinton/status/1076128583419088896
https://www.investors.com/politics/editorials/197-military-officers-purged-by-obama/

---
FreeRepublic.com is powered by software copyright 2000-2008 John Robinson