---
To: SeekAndFind
I've been reading this book. It is somewhat slow
(as a book about Coolidge should be) but I am sure it will pick up soon.
---
To: vg0va3
Coolidge was a man of few words, but when he spoke, it was REALLY SUBSTANTIVE.
Coolidge and his vivacious wife Grace were invited to quite a few parties, where the legend of "Silent Cal" was born.
It is from this time that most of the jokes and anecdotes involving Coolidge originate. Although Coolidge was known to be a skilled and effective public speaker, in private he was a man of few words and was therefore commonly referred to as "Silent Cal."
A possibly apocryphal story has it that Dorothy Parker, seated next to him at a dinner, said to him, "Mr. Coolidge, I've made a bet against a fellow who said it was impossible to get more than two words out of you."
His famous reply: "You lose."
Coolidge often seemed uncomfortable among fashionable Washington society; when asked why he continued to attend so many of their dinner parties, he shrugged and replied, "Got to eat somewhere."
It was also Dorothy Parker who, upon learning that Coolidge had died, reportedly remarked, "How can they tell?"
---
To: vg0va3
Amity Shlaes has written the definitive biography of the man. It's called, simply, Coolidge.
That is the book I am reading right now. I'm maybe a quarter of the way through.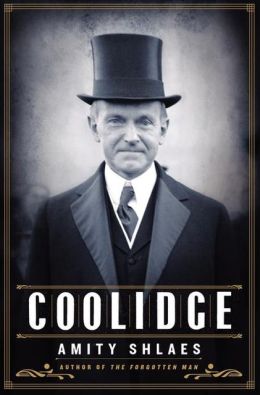 ---
FreeRepublic.com is powered by software copyright 2000-2008 John Robinson