---
To: BCW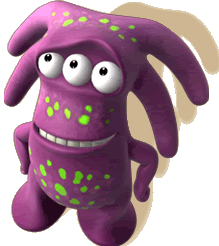 no, you called me scum, i told you to GFY...
20
posted on
02/07/2013 4:56:10 PM PST
by
Chode
(Stand UP and Be Counted, or line up and be numbered - *DTOM* -ww- NO Pity for the LAZY)
---
To: Chode
no, you called me scum, i told you to GFY...
"She's scum - the state of NY is scum"
So your the state of NY? My comment is that the government of NY is scum - I didn't know a single person represented the entire state of NY? That the DA who wants to push this offense forward for political gain is scum - up to this point I didn't even know you and the one liners that you randomly place down throughout Free Rep.
I have friends and family that live in NY as well - and they are not scum - but "the state of NY" can be as being driven by the elected govt that has allowed a 30 rd magazine to be considered a felony - where it was the liberals that have allowed corruption to go unchecked - so instead of going after the entities that are the cause for such corruption - they go after a little curved metal box that can hold 30 rds.
Stop being rude and emotional - it's unbecoming. I found out long ago how corrupt states can be - and hold no loyalty to an individual state - they are more important values and traditions that transcend just a mere state.
You're one those personalities that if someone is looking your way you think they are looking at you - despite the fact there's a big flashing sign right behind you that says diner! Try to be a little more open minded and thoughtful before going out and throwing something like this down on free rep...everyone reads it - and soon everyone will not give you or your little comments the time of day.
---
FreeRepublic.com is powered by software copyright 2000-2008 John Robinson