---
To: BiggBob
"Our Constitutional Republic is Under Assault"—Tom Fitton on the Trump Tweets & Mueller Testimony
Premiered 34 minutes ago
Why was Mueller's testimony to congress delayed? Why is it taking so long to declassify documents related to the Spygate scandal? What is the significance of the recent John Hackett testimony in relation to the Clinton emails?
And in the eyes of Judicial Watch's Tom Fitton, what key questions should Republicans be asking during Mueller's upcoming testimony?
This is American Thought Leaders, and I'm Jan Jekielek.
Today we sit down with Tom Fitton, President of Judicial Watch, which uses FIOA, or Freedom of Information Act requests, and litigation to expose government corruption.
We discuss the reaction to President Trump's tweets about "the four congresswomen," the upcoming Mueller testimony, and what Fitton sees as concurrent attacks on President Trump and his administration in "the biggest corruption scandal of all time." We also look at the citizenship question, and Tom's take on the different Spygate-related investigations, including those of DOJ Inspector General Michael Horowitz, U.S. Attorney for Connecticut John Durham, and U.S. Attorney for Utah John Huber.
---
To: bagster
3131
Sex Trafficking is Real
Q
20 Mar 2019 - 4:55:42 PM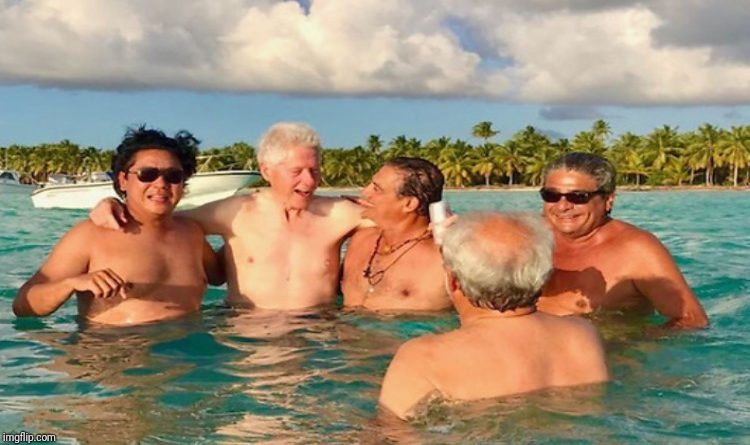 https://www.politico.com/story/2019/03/20/jeffrey-epstein-related-lawsuit-1229908 Drop #3050
[Will the rich & powerful influence the court to prevent the unsealing?]
Follow the ATTORNEY.
Who took the pic?
Who was located behind the camera?
Sex_trafficking_is_real.
Q
Mueller witness George Nader charged with transporting 14-year-old boy for sex, child porn
George Nader, who was a key witness in special counsel Robert Mueller's probe, is charged in a new federal indictment with transporting a 14-year-old boy for sex, child pornography and carrying obscene materials.
Nader has been an advisor to Crown Prince Mohammed bin Zayed Al-Nahyan of the United Arab Emirates.
Mueller's report says Nader helped arrange a January 2017 meeting between Erik Prince and the head of Russia's sovereign wealth fund, who reported directly to Vladimir Putin, as part of a purported Russian effort to build a link with President Donald Trump's new administration.
---
FreeRepublic.com is powered by software copyright 2000-2008 John Robinson