Vol.#143a
3-14-19
(part 1 of 2)
Q POSTS HERE
In the ongoing effort to catch up, provide semi-timely summaries, and avoid marathon Oracles, it's time to split them in two. Here you go.
But first, let's find out which stories the Oracle is following.
Remember the flight manifest for travel to Epstein island? Here it is again. Notice the name LYNN FORESTER.

niteowl77 noticed this.

Lynn Forester
Isn't that Lady Rothschild?

TruthWillWin confirmed.

Yes, Lynn Forester de Rothschild

Curiouser and curiouser?

A dig into the Lisa Page testimony.

darbymcgill-Lisa Page Transcript.

(excerpt)

From Lisa Page's testimony Page 91:

[Mr. Meadows.] So let me go back, because one thing gets really concerning. So you give a brief on August the 25th. Director Brennan is giving a brief. It's not a Gang of Eight brief. It is a one-on-one, from what we can tell, a one-on-one briefing with Harry Reid at that point.

Bongino claims it was a gang of 8 briefing which included NP (Nancy Pelosi) which is why she backed off impeachment. Somebody is wrong.

(more at link)

Some follow-up to the Barlow/Assange/Snowden story.

haffast-Barlow/Assange/Snowden.

Edward Snowden Case: With A Little Help From Julian Assange

(video and link embedded).

KitJ-Google's Work in China Benefiting China's Military, Top US General Says

(excerpt)

WASHINGTON—The United States' top general said on March 14 that the Chinese military was benefiting from the work Alphabet Inc's Google was doing in China, where the technology giant has long sought to have a bigger presence.

Spoiler alert. Keep this one in mind for an upcoming Q post in future editions of the Oracle. I'll remind you.

KitJ is a man ahead of his time.

Speaking of KitJ, look what he dropped next.

And now, let's explore the Q phenomenon.
#3054
Released: Transcript of Peter Strzok During His Interview with the Judiciary Committee
twitter.com/RepDougCollins/status
Happy Hunting!
Q
(linked tweet)
Today, (link: https://dougcollins.house.gov/strzok) dougcollins.house.gov/strzok will be available for Americans to review the transcript of Peter Strzok during his interview with the Judiciary Committee.
(link contains video of Collins entering into Congressional record).
More boomage and BIG BIG BIG HAPPENINGS as Q foretold. Peter Strzok's testimony is the next to be made public.
Here is the transcript in full (thanks Cboldt).
Cboldt-Peter Strzok Transcript/In Full.
StevenW explains the transcript.
It's a non-public interview from last year after Strzok had been walked out of F_I HQ and told he lost his security clearance. At the time he was working for HR but no longer allowed to enter the building.
StevenW brings this back from the hunt.
Strok, when asked if he'd turned over all of the e-mails from his personal devices, says that he didn't find any official ones and then DELETED all of the "personal" ones - just like Hillary.
StevenW still on the hunt.
Gowdy questioning Strzok - asking him about going somewhere in May 2016 that apparently has something to do with starting the "Russia" investigation. The location is redacted in the transcript.
London, hello?
#3055
Sara Carter: Mueller May Be Wrapping Up (The Investigation)
twitter.com/SaraCarterDC/status
The End Is Near.
Q
Just got an update from Special Counsel Spokesman Peter Carr, Andrew Weissman is leaving the Special Counsel...Read Here: Mueller May Be Wrapping Up, As "Pitbull" Weissmann To Step .
(article at link)
mueller-may-be-wrapping-up-as-pitbull-weissmann-to-step-down
(excerpt)
Special Counsel Robert Mueller's top prosecutor Andrew Weissmann will be leaving his role at the special counsel's office and Justice Department soon, according to the Special Counsel's office.
Q claims this as THE END IS NEAR (in more ways than one, likely).
Another article on Weisman stepping down.
Stormflag top-mueller-prosecutor-stepping-down
(tweet/will have to dig down, not at top of link)
Jack Posobiec posts video affirming his early scoops on Barr shutting down Mueller and Weissman. Will reveal his confidential sources at a later date.
#3056
The Importance of Anons (Patriots) and Your Commitment Thus Far Is Incalculable
Anon writes;
Baker requests handoff
Q responds;
Thank you for your service.
The importance of Anons (Patriots) and your commitment thus far is incalculable.
God bless.
Q
Anon's comment is likely a routine request for another BAKER (thread poster) to make a BREAD (thread).
Q takes this opportunity to thank the anons for their dedicated and patriotic service.
#3057
A Traitor's Justice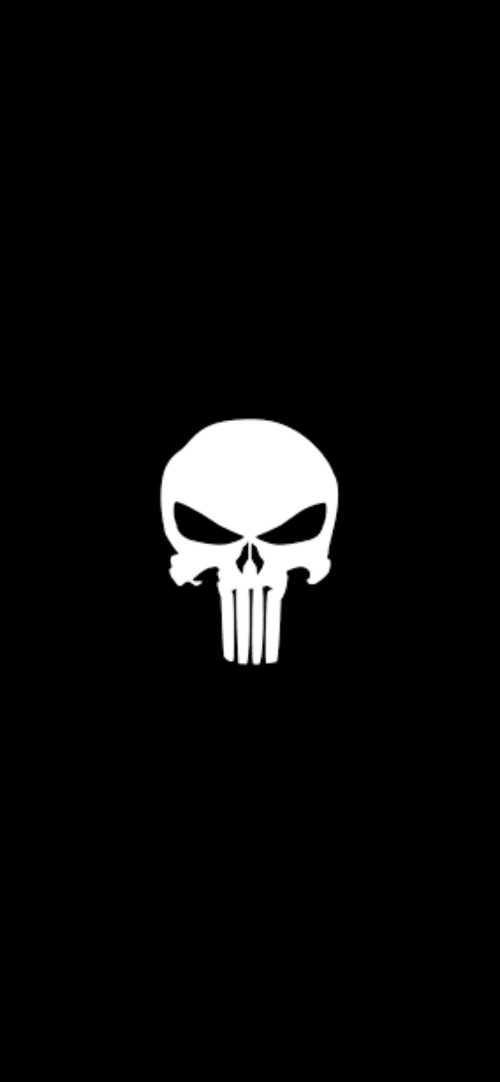 A TRAITOR'S JUSTICE.png
This graphic is titled A TRAITORS JUSTICE.
#3058
Rod Rosenstein Debrief Complete
After much speculation on this one, it is the Oracle's considered opinion that [RR] was DEBRIEFING to Barr, his boss, before leaving the DOJ.
Mueller is not his boss, so debriefing to him isn't necessary.
Here are some thoughts by FReeQs.
Defiant
The wording of this suggests that it was the good guys asking the questions to RR, not a deposition by the Mule. It also means that RR is just about done with his time at DOJ.
Cletus D. Yokel
Mule report to Supervisor [RR]
DAG to debrief AG ("debrief complete")
AG to summarize and provide to Committee chairs.
More Defiant (response to Cletus);
That's a very valid possible interpretation. Were I Barr, though, I would want to supervise the Mule directly. He already knows Mule is part of a traitorous scheme. In prior drops, it was said that Whitaker was taking over from RR when he was elevated. So, it could also be a debriefing by Barr or Huber/Horowitz on his final exit from the department, regarding any issues that are still a little unclear.
And then, Defiant made the Oracle's day with this bon mot. See if you can figure where he got this metaphor.
"That farce you played with my sister? Did you think that would fool a Trump? Now stop insulting my intelligence. Who approached you? Was it Lynch or Comey?"
Hint: Carlo Rizzi.
And finally, from Pete From Shawnee Mission.
One of the last things you do when leaving Federal Service is going through an exit interview, I assume in the DOJ or FBI it would be called a debriefing. You answer questions get warnings turn in your keys, badges, documents, etc. I assume he is out the door at this point.
Goodbye, Mr Rosenstein.
#3059
Attorney General William Barr Is Disgusted by What He's Discovered (So-far)
AG BARR "DISGUSTED" BY WHAT HE'S DISCOVERED (SO-FAR).
"IN ALL MY YEARS, IN ALL MY LIFE, I NEVER WOULD HAVE THOUGHT [ ] BE POSSIBLE WITHIN THE HALLS OF THESE PRESTIGIOUS FEDERAL AGENCIES."
PRESS CONF COMING?
THEY WILL CLAIM POLITICAL ATTACK.
Q
Q quotes AG Barr's disgust at the DOJ and indicates a press conference on the matter is coming?
He says, obvo, the derps will claim POLITICAL ATTACK from Barr. Well, because that's what they do. And it's all they got, at this point.
#3060
Bogus Indictments Against POTUS' Children Have Been Removed
Q reposts his last (#3059), then this repost, followed by a comment.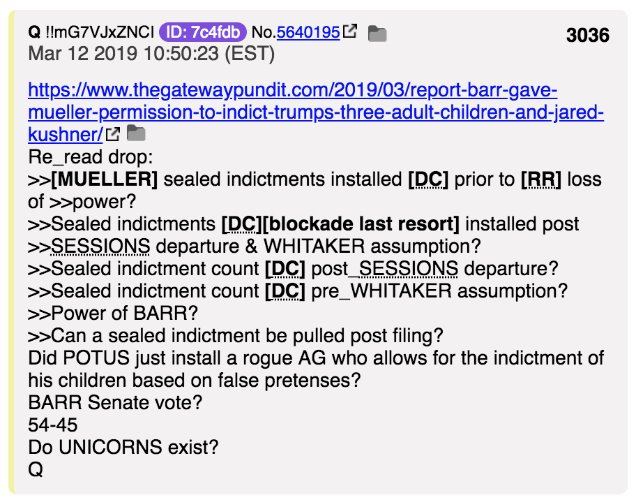 "Insurance" indictments re: Ivanka, Jared, Jr. all removed.
But, you already knew that from the drop.
Q
Q reminds us that he told us previously that Barr would PULL indictments that Mueller slipped in between Sessions and Whitaker.
Now we know who they were on, Ivanka and Jared Kushner, at the very least.
#3061
George Papadopoulos About to Drop on Joseph Mifsud Re: Russia Hoax / Spygate
Anon posts this, with link.

twitter.com/GeorgePapa19/status
Q responds;
Another piece to the puzzle.
AUTISTS SAVING THE WORLD.
Q
Anon link is to screenshot tweet.
Q acknoledges this as important and thanks anons for pointing it out.
#3062
Rod Rosenstein Never Had The Evidence to Appoint Special Counsel Mueller
lisa-page-bombshell-fbi-couldnt-prove-trump-russia-collusion-before-mueller
Remember this important FACT.
IF THERE WAS NO EVIDENCE OF RUSSIA COLLUSION, WHAT GROUNDS DID DAG [ROD ROSENSTEIN] HAVE TO APPOINT [MUELLER]?
[RR] OFFERED TO WEAR A WIRE TO ENTRAP THE PRESIDENT OF THE UNITED STATES IN ATTEMPT TO INVOKE THE 25TH AMENDMENT?
Q
(linked Sara Carter article)
Lisa Page bombshell: FBI couldn't prove Trump-Russia collusion before Mueller appointment.
(excerpt/includes Rep. Jordan interview video)
To date, Lisa Page's infamy has been driven mostly by the anti-Donald Trump text messages she exchanged with fellow FBI agent Peter Strzok as the two engaged in an affair while investigating the president for alleged election collusion with Russia.
Yet, when history judges the former FBI lawyer years from now, her most consequential pronouncement may not have been typed on her bureau-issued Samsung smartphone to her colleague and lover.
Rather, it might be eight simple words she uttered behind closed doors during a congressional interview a few weeks ago.
"It's a reflection of us still not knowing," Page told Rep. John Ratcliffe (R-Texas) when questioned about texts she and Strzok exchanged in May 2017 as Robert Mueller was being named special counsel to take over the Russia investigation.
In the words of Jim Jordan (in video), [RR] appointing Mueller was "as wrong as it gets".
#3063
Adam Schiff's Lies Will Be Exposed
REMEMBER THIS IMPORTANT FACT.
ADAM SCHIFF IS PART OF THE 'GANG OF EIGHT' (INTEL).
IT WILL BECOME CRITICAL ONCE 'GANG OF EIGHT' MATERIAL IS DECLASSIFIED.
LOGICAL Q: IF ADAM SCHIFF 'KNEW' EVERYTHING HE'S INVESTIGATING AND STATING PUBLICLY TO BE KNOWINGLY 'FALSE' [DISINFORMATION] WHY THEN WOULD HE TAKE THE COURSE OF ACTION(S) (ONGOING)?
DID ADAM SCHIFF PURPOSELY DECEIVE THE AMERICAN PUBLIC 'THINKING' THE 'GANG OF EIGHT' MATERIAL + OTHER CLASSIFIED DOCUMENTATION WOULD NEVER REACH THE PUBLIC DOMAIN?
WHAT 'INSURANCE' DID THEY HANG OVER POTUS' HEAD IN ORDER TO PREVENT ACTION?
A FATHER'S LOVE FOR HIS CHILDREN KNOWS NO BOUNDS.
Q
Adam Schiff was a member of THE GANG OF EIGHT, which received classified intelligence briefings.
Schiff knew his statement and public actions (ongoing) had no basis in reality, and THOUGHT the gang of eight briefings would never see the light of day (DECLAS), and that the Mueller indictements against Trump's children would prevent DECLAS.
Liddle Adamn Schiff [AS] did not choose wisely.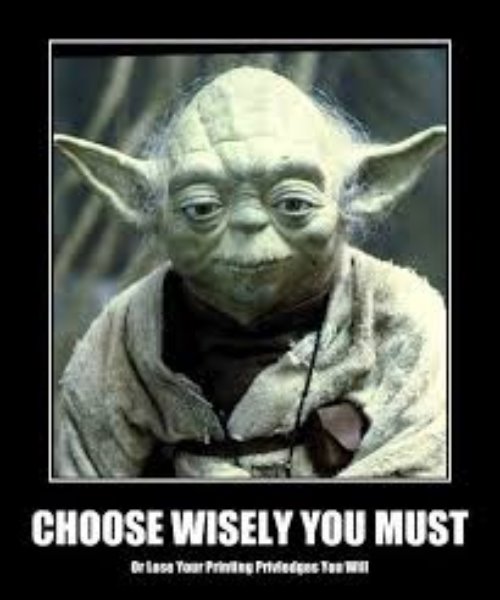 #3064
List of Cooperating Witnesses Confirmed (Q Proof)
twitter.com/paulsperry_/status
What did we learn this week?
>OHR cooperating witness
>PAGE cooperating witness
>STRZOK cooperating witness
Next?
Q
(linked tweet)
BREAKING: DOJ IG Horowitz is investigating who in the sr ranks of FBI & DOJ--including Rosenstein & Yates--knew Bruce Ohr was back-channeling anti-Trump dirt from Steele to the FBI after Steele was terminated by the FBI as a confidential source. Ohr is fully cooperating in probe.
Q reminds us that he advised earlier that OHR, PAGE, AND STRZOK were COOPERATING WITNESSES, and we see indications of that in their recently released Congressional testimony.
The Sperry tweet answers the question of who they are cooperating with. IG Horowitz.
Q asks WHO'S NEXT.
According to his repost, that would be PRIESTAP and MIKE KORTAN.
#3065
Nellie Ohr Testimony Confirms Her Work for the CIA (Q Proof)
nellie-ohr-testimony-confirms-her-work-for-the-cia
What did we learn this week?
NELLIE OHR = C_A?
Next?
Q
(linked article)
Nellie Ohr Testimony Confirms Her Work for the CIA
(excerpt)
Prior to investigating the Trump campaign for Fusion GPS, Nellie Ohr worked as contractor for the CIA for up to six years.
What did we learn this week? That Bruch Ohr's wife, Nellie Ohr, worked for the CIA, and that Q told us this in August, 2018 (per posted graphic).
We also learned that Q knows lots of things. Quite the LARP, eh?
#3066
Facebook Loses Top Executives, Including Chris Cox Facebook's Chief Product Officer
technology/facebook-chris-cox
Sometimes the TRUTH is right in front of you.
investing/stock/fb/insideractions
Q
(1st linked article)
As Mark Zuckerberg Tightens Grip on Facebook, 2 Top Deputies Leave
(excerpt)
SAN FRANCISCO — Two of Facebook's top executives — one regarded as the company's No. 3, and the other the head of its WhatsApp messaging service — are leaving after disagreements with Mark Zuckerberg, the chief executive, over the social network's future direction.
The differences stemmed from Mr. Zuckerberg's asserting control over his company and its apps — Instagram, WhatsApp and Facebook Messenger — by rolling out a plan to integrate the services into a single privacy-focused platform, according to six people involved in the situation.
*snip*
Facebook is undergoing a tricky transition as it tries to recover from two years of scandals over data privacy and disinformation. Those issues have buffeted the Silicon Valley giant, causing internal turmoil as its leaders have tried to find a way to adjust. Mr. Zuckerberg has made several attempts to rid Facebook of toxic content, false news and other problems, with limited success.
(2nd linked article)
A link to MARKET WATCH which, to the Oracle's untrained eye, seems to indicate Facebook stock is not doing well.
Losing top executives and stock value. What's REALLY going on. Hahahaha.
CIA busted?
See you in the funny papers.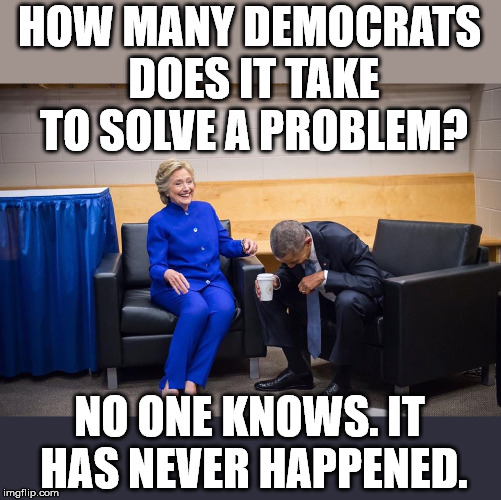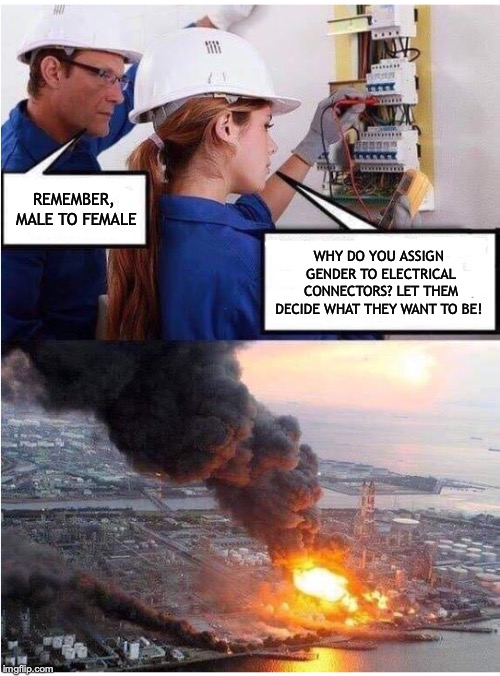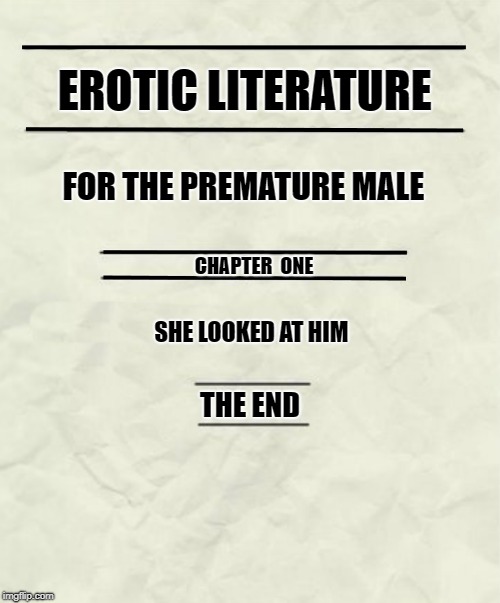 End of part one. Part two coming soon. Stay tuned.

We are the Mouth of America.
Not all can hear our voice, but more do every day.
Can you hear us?

The adventure continues tomorrow, sportsfans. See ya 'round the popsicle stand. Same Q time. Same Q channel.