---
To: ransomnote
Part A
Please Use Graphic Content Warnings

When posting disturbing content, please type GRAPHIC CONTENT in the first line of your post. If possible, provide the general context in a few words.Please click here for more information. ThankQ
---
Part B
Please Quote Post to Which You Are Replying

Please help our thread skip right along by including (quoting) an excerpt of the post to which you are replying. Please click here for details. ThankQ.
---
Part C
All 8ch links and link variations are prohibited

The board owner specifically prohibits the posting of 8ch links, and all variations of 8ch links (e.g., broken links, images, etc.). Please click here for details. ThankQ
6
posted on
02/21/2019 10:10:38 PM PST
by
ransomnote
(IN GOD WE TRUST)
---
To: ransomnote
---
To: ransomnote
Bringing this thought over from the last thread:
What if the 75th Rangers at Fort Benning were the ones who conducted the special night raids in LA and brought out the container? Their mission: WE CONDUCT LARGE-SCALE JOINT FORCIBLE ENTRY OPERATIONS WHILE SIMULTANEOUSLY EXECUTING SURGICAL SPECIAL OPERATIONS RAIDS ACROSS THE GLOBE.
What if they are the sick soldiers at Benning —because they handled the container?
11
posted on
02/21/2019 10:16:49 PM PST
by
Melian
(Check yourself before you KeK yourself. ~ Melian)
---
To: ransomnote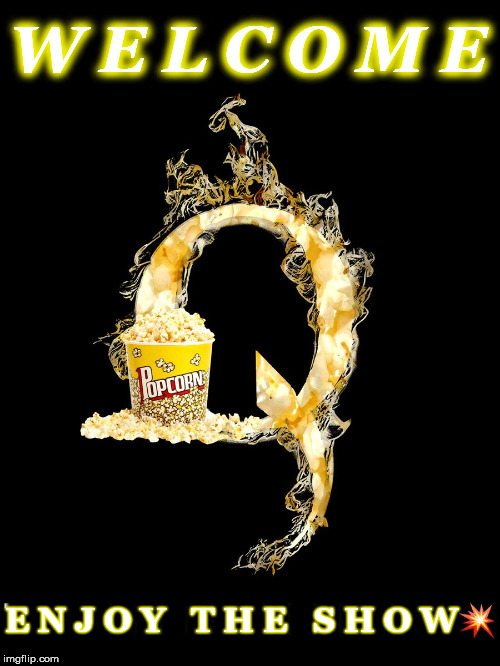 ---
To: ransomnote
Always happy to see my hop-scotcching dinosaur has not become extinct. 😋
I don't think Q has ever been this prolific. One hopes that, with the Mueller wrap, we can start to see some DS exposure -- some justice.
AG Barr MUST now begin to restore credibility and equal justice to DoJ and FBI or all is in vain, all is lost. The 'rats corrupt everything they touch - it is the party of mental disease. Hussein corrupted everything in his administration and through his administration.
We are in the battle of our time! ...the battle to save our culture, to restore decency. A man can be a man again, a woman a woman... that sort of thing. Politicians, instead of being multi-millionaires, will be ACCOUNTABLE!
Dear LORD, make it so... OR: even so - come quickly!

85
posted on
02/22/2019 1:16:08 AM PST
by
Bob Ireland
(The Democrat Party is a criminal enterprise)
---
FreeRepublic.com is powered by software copyright 2000-2008 John Robinson