---
To: Diogenesis
Our friend should read the Flynn plea - he was granted release from NDA for his service during Obama administration. That is why "Q" asked, "Who knows where the bodies are buried?" - which is why he was targeted. The "Plea" was the means by which Flynn could spill the beans. TBD ;)
Meanwhile ... as "Q" drops:
USMC activated.
US (3).
Q
Next week. BOOM. BOOM. BOOM. Q
Trump
tweets
:
"The Mueller probe should never have been started in that there was no collusion and there was no crime. It was based on fraudulent activities and a Fake Dossier paid for by Crooked Hillary and the DNC, and improperly used in FISA COURT for surveillance of my campaign. WITCH HUNT!"
---
To: Steven W.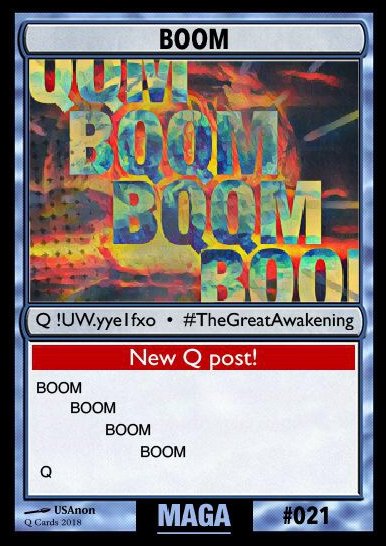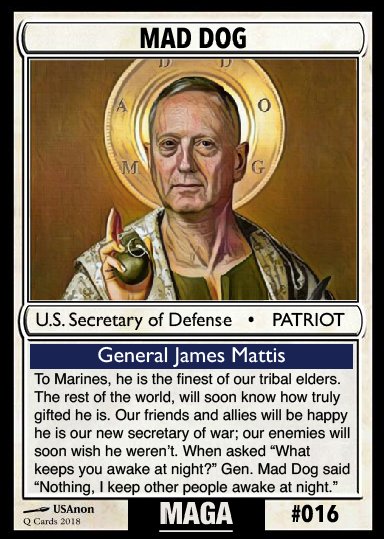 ---
To: Steven W.
---
FreeRepublic.com is powered by software copyright 2000-2008 John Robinson