---
To: KC_Lion
I think your Map may break up the USA a Little too much.
Probably. It's hard to see why Colorado would want to be all by its lonesome, or why Kentucky or Tennessee wouldn't want to be part of a larger country.
I see Coastal California with Coastal Oregon and Washington forming a New California Republic.
From the outside it may look like they have the same politics, but the Northwest really doesn't like LA. Northern California doesn't either. It has to do with water, but it goes a lot further than that. And the name? Nobody in Oregon would want to be part of a California anything.
Will Middle America and the South Form a Confederation of some sort. Call it the C.S.A. if you Must but it would be different.
I don't see the Great Plains going the same way as the Deep South. Again, whatever the politics, the cultures are too different, and Dakotans (say) would get really sick of having to travel to a capitol in Alabama or Georgia or even Texas.
If the country breaks up there will be other fissures opening up, and there would be no reason why all the red states or all the blue states would stick together.
We would have a Union with Alberta and Saskatchewan to link up with Alaska.
That I don't see happening. First, Saskatchewan and Alberta, so far as I know have very different politics. Saskatchewan has been more socialistic for decades. Secondly, I don't see Alberta wanting to swap being the odd man out in Canada (most free market province) for being the odd man out (most "Canadian") in some successor state to the US -- to go from being the Texans of Canada, to being the Ontarians in some post-American country. I don't see Alberta joining any Southern-based Confederation, thought they might join with some of the Plains and Western states in something that might try to combine the American and Canadian ways.

---
To: x; MinorityRepublican
So you don't think the Map I just made is valid? :(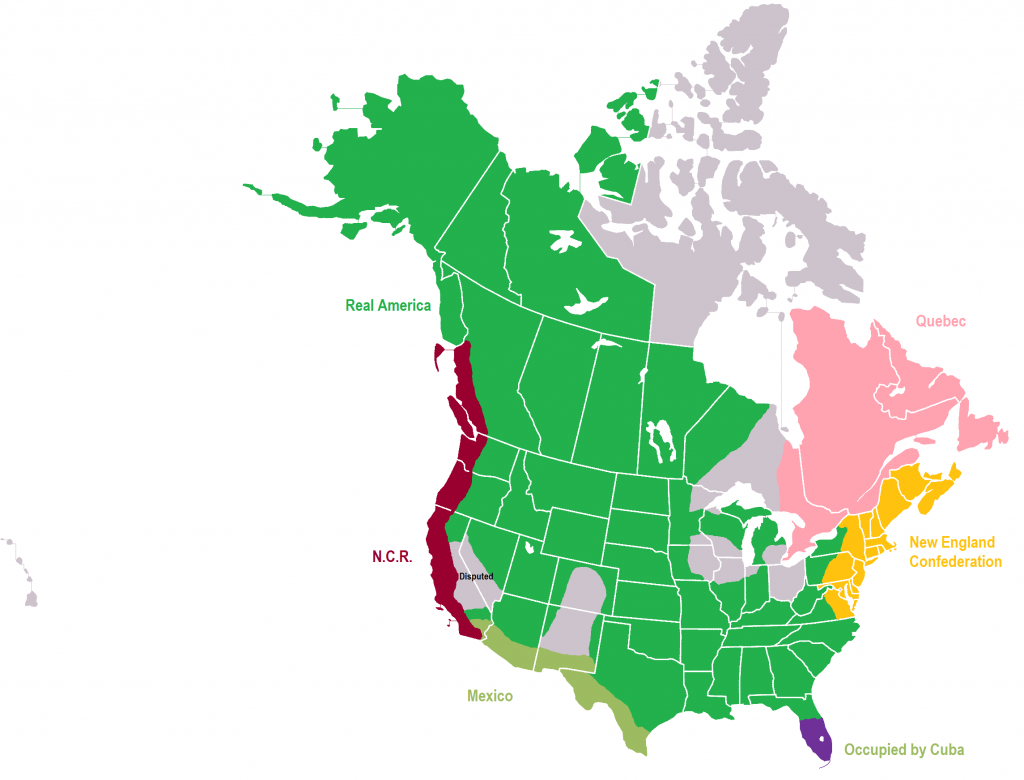 Being a First Generation American, I just must not understand why the Civil War divided America so.
I grew up hearing tales of Russians killing Poles, Catholic Hungarians fighting Prussian Protestants. Endless divisions, but here in America we say that West Virgina couldn't get along with Montana?
I have always thought Kansans got along well with Alabamians, it is the "Why" of why we are Americans is what is important and I think Our States understand that.
While the Blue Democrat states, they don't, all they want is Freebies and Marxism.
Go for it guys.

33
posted on
01/02/2013 2:47:55 PM PST
by
KC_Lion
(Build the America you want to live in at your address, and keep looking up.-Sarah Palin)
---
FreeRepublic.com is powered by software copyright 2000-2008 John Robinson