---
To: Billie; MEG33; jaycee; Mama_Bear; yorkie; Kitty Mittens; The Mayor; GodBlessUSA; gardengirl; ...
July 1, 2012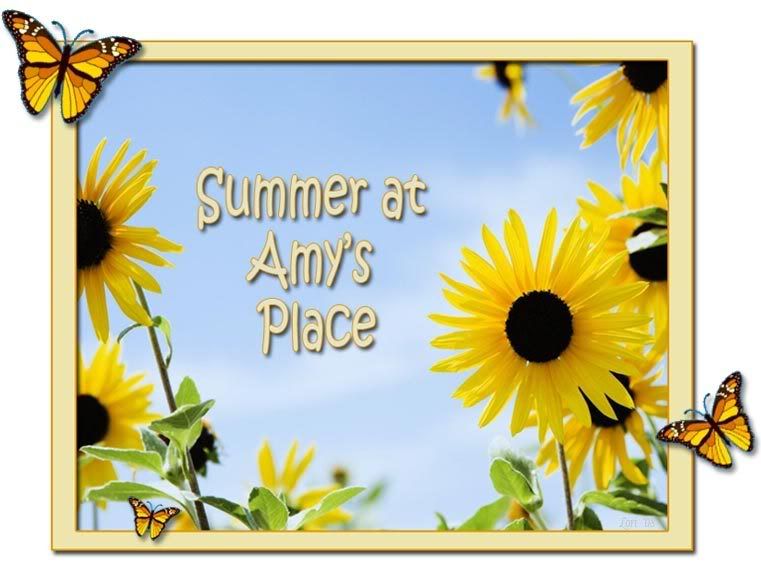 Graphic by MamaBear

Summer Sun
Robert Louis Stevenson

THE summer sun shone round me,
The folded valley lay
In a stream of sun and odour,
That sultry summer day.

The tall trees stood in the sunlight
As still as still could be,
But the deep grass sighed and rustled
And bowed and beckoned me.

The deep grass moved and whispered
And bowed and brushed my face.
It whispered in the sunshine:
"The winter comes apace."


---
To: JustAmy
Evenin' Amy.
July brings patriotism around the 4th, flags flying from homes and fireworks blasting away.
Our dogs are not happy with the fireworks which are already sounding in our neighborhood. And of course it's the illegal ones making all the noise.
Wishing you a Happy Fourth of July.
3
posted on
06/30/2012 11:36:02 PM PDT
by
Diver Dave
(Because He Lives, I Can Face Tomorrow)
---
To: JustAmy; All
going to be a scorcher again today, so stay inside, stay cool, hydrated and have some fun.
6
posted on
07/01/2012 5:33:56 AM PDT
by
GailA
(IF U don't/won't keep your promises to the Military, U won't keep them to the public)
---
To: JustAmy; Mama_Bear
Good Sunday Morning
Western Tanager

Thank you ,Amy and Mama Bear, for opening the doors to July with this sunny
graphic and poem.
Wishing you a blessed Lord's Day
---
To: JustAmy; MEG33; Mama_Bear; All; FRiends; everyone
Thank you to Everyone for the Wonderful Sunday Posts!
(((((Love you All, my FRiends)))))

~Rose on the King's Ranch~
If Any Man Sin, we have an Advocate with the Father,
Jesus Christ the Righteous:
And He is the Propitiation for our Sins: and not for ours Only,
But Also for the Sins of the Whole World.
(1Jn. 2:1,2)

57
posted on
07/01/2012 3:40:02 PM PDT
by
Kitty Mittens
(To God Be All Excellent Praise!)
---
To: JustAmy
(((((Hugs, Dear Amy!)))))
75
posted on
07/02/2012 12:58:27 PM PDT
by
Kitty Mittens
(To God Be All Excellent Praise!)
---
FreeRepublic.com is powered by software copyright 2000-2008 John Robinson