---
Ward Churchill: Why did it take a bunch of Arabs to do what you all should have done a long time ago
several sources | several authors


Posted on 09/11/2008 10:52:58 PM PDT by ETL

"Why did it take a bunch of Arabs to do what you all should have done a long time ago?"

August, 2003: Ward Churchill Caught On Tape Advocating Terrorism [vs Fellow Americans]

Audio link at Michell Malkin's website (included below)

Question from audience:
You mentioned a little bit ago, "Why did it take a bunch of Arabs to do what you all should have done a long time ago," that's my question.

Churchill: I'm gonna repeat that, tell me if I got that right: Why shouldn't we do something and how do you you move so they don't see you coming.

As to the first part, not a reason in the world that I could see. I can't find a single reason that you shouldn't in a principled way —there may be some practical considerations, such as do you know how (laughter from audience)

—you know, often these things are processes. It's not just an impulse. And certainly it's not just an event.

And the simple answer, although it probably should be more complicated, but I'm not being flip and giving the simple answer, is:
You carry the weapon. That's how they don't see it coming. You're the one...

They talk about "color blind or blind to your color." You said it yourself.

You don't send the Black Liberation Army into Wall Street to conduct an action.

You don't send the American Indian Movement into downtown Seattle to conduct an action.

Who do you send? You. Your beard shaved, your hair cut close, and wearing a banker's suit.

There's probably a whole lot more to it, you know that. But there's where you start. .."

more...

Audio link at:
http://michellemalkin.com/archives/001588.htm

_________________________________________________________

"Their founding document [the Weather Underground's] called for the establishment of a "white fighting force" to be allied with the "Black Liberation Movement" and other "anti-colonial" movements[1] to achieve "the destruction of US imperialism and the achievement of a classless world: world communism."..."-Berger, Dan (2006). Outlaws of America: The Weather Underground and the Politics of Solidarity. AK Press, 95.
http://en.wikipedia.org/wiki/Weatherman_Underground#cite_ref-Berger_0-0

_________________________________________________________


"God D*** America, U.S. to Blame for 9/11"
--Rev Dr. Jeremiah Wright, Obama's pastor for twenty years
Wright: "In the 21st century, white America got a wake-up call after 9/11/01. White America and the Western world came to realize that people of color had not gone away, faded into the woodwork or just 'disappeared' as the Great White West kept on its merry way of ignoring Black concerns."
"America's chickens... are coming home... to ROOST!"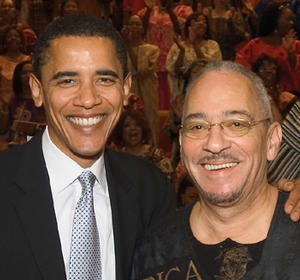 The Real Story Behind Rev. Wright's Controversial Black Liberation Theology Doctrine
Monday , May 5, 2008
FoxNews/Hannity's America
[special Friday night edition--original airdate May 2, 2008]
REV. BOB SCHENCK, NATIONAL CLERGY COUNCIL: "it's based in Marxism. At the core of his [Wright's] theology is really an anti-Christian understanding of God, and as part of a long history of individuals who actually advocate using violence in overthrowing those they perceive to be oppressing them, even acts of murder have been defended by followers of liberation theology. That's very, very dangerous."
_________________________________________________________

For much more on BLT, the Weather Underground, and all the other ObamaRat-commie connections, please visit my newly revised FR Profile/Home page.
Everything there is linked directly to its source.
Plus, I've added within-page links which make is easy to hop around to various sections:
http://www.freerepublic.com/~etl

---
TOPICS: Extended News; News/Current Events; Politics/Elections
KEYWORDS: 911attacks; academia; blackliberationarmy; reverendwright; wardchurchill
---
---
---
---
---
---
---
---
---
---
---
---
---
---
---