---
To: thoughtomator; SJackson; yonif; Happy2BMe; Simcha7; American in Israel; Binyamin; Taiwan Bocks; ...
"God has a way of seeing His will be done, despite all the machinations of mankind."
Indeed. There's a real rude awakening on the horizon. Yikes!








If you'd like to be on or off this
Christian Supporters of Israel ping list,
please FR mail me. ~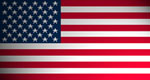 MikeFromFR ~
There failed not ought of any good thing which the LORD had
spoken unto the house of Israel; all came to pass. (Joshua 21:45)
Letter To The President In Support Of Israel ~
'Final Solution,' Phase 2 ~
Warnings ~

6
posted on
03/30/2005 8:55:06 AM PST
by
Salem
(FREE REPUBLIC - Fighting to win within the Arena of the War of Ideas! So get in the fight!)
---
To: Salem; agrace
I very much agree with you Salem. I just don't think He will allow them to leave Gaza.
---
To: Salem
You've got that right, Salem!
8
posted on
03/30/2005 10:03:42 AM PST
by
Convert from ECUSA
(tired of all the shucking and jiving)
---
FreeRepublic.com is powered by software copyright 2000-2008 John Robinson