---
To: ActsChapter16; Alamo-Girl; 4Godsoloved..Hegave; albie; alicewonders; alnick; AmericanMade1776; ...
Pray For the Peace of Jerusalem
Today we begin Book IV of The Book of Psalms. Right away, we see a difference in the style and rhythm of the Poetry, and the very first song in this grouping is attributed to none other than Moses! Now, Moses is often referred to as "The Lawgiver" and the entire Torah is attributed to him. And while the first Five Books of the entire Bible may seem like a lot to write, Moses had Forty Years to do it. (Herman Melville took 12 years to write "Moby Dick", and he didn't have The Holy Spirit inspiring him) So I have absolutely NO problem with the concept that the entire Torah and this beautiful Psalm were written by Moses The Lawgiver.

Further inspection of Psalm 90 also points to Moses. After an opening that recalls living in tents for forty years, without exactly saying so, Moses says "Lord, You have been our Dwelling Place". This implies a sheltering tent or tabernacle, under the stars, and covered by God in the form of a pillar of cloud and fire. At least that is what I see in my mind when I read these words.

Then, in true "Moses" fashion, the Psalm launches into a catalogue of the sinfulness of Humanity, contrasted with the Perfection of the Almighty. Man is finite, but God is Infinite. Man is sinful, God is perfect. God is our Dwelling Place, but He also is our Judge.

In spite of all this, Moses concludes his prayer with a thrilling declaration od God's Grace, Mercy, Splendor, and Favor.

Come and Pray For the Peace of Jerusalem, For Our FRiends in Need, For Persecuted Believers, and For Our Beloved Nation.

"Let your light so shine before men, that they may see your good works, and glorify your Father which is in heaven." (Matthew 5:16)

God Bless America!

Blessings To All Who Visit This Garden of Prayer.




This Symbol Represents Christians in The Middle East, who desperately need our Prayers.

Hallelujah and Amen

ML/LTOS
3
posted on
01/18/2020 7:45:08 AM PST
by
left that other site
(For America to have CONFIDENCE in our future, we must have PRIDE in our HISTORY... DJT)
---
To: left that other site; yorkie; UriÂ'el-2012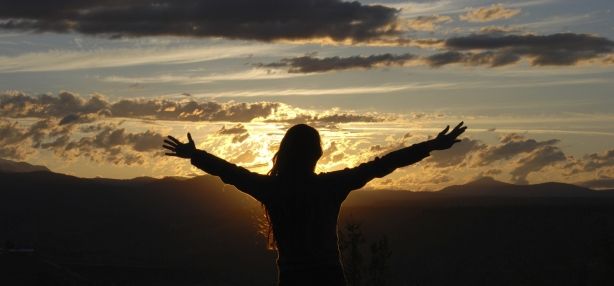 PRAYERS ASCENDING ON HIGH FOR
THE PEACE OF JERUSALEM!
And for the Preservation of the Valiant
Israeli Nation!




ORD, thou hast been our dwelling place in all generations.

2 Before the mountains were brought forth, or ever thou hadst formed the earth and the world, even from everlasting to everlasting, thou art God.
3 Thou turnest man to destruction; and sayest, Return, ye children of men.

4 For a thousand years in thy sight are but as yesterday when it is past, and as a watch in the night.

5 Thou carriest them away as with a flood; they are as a sleep: in the morning they are like grass which groweth up.

6 In the morning it flourisheth, and groweth up; in the evening it is cut down, and withereth.

7 For we are consumed by thine anger, and by thy wrath are we troubled.

8 Thou hast set our iniquities before thee, our secret sins in the light of thy countenance.

9 For all our days are passed away in thy wrath: we spend our years as a tale that is told.

10 The days of our years are threescore years and ten; and if by reason of strength they be fourscore years, yet is their strength labour and sorrow; for it is soon cut off, and we fly away.

11 Who knoweth the power of thine anger? even according to thy fear, so is thy wrath.

12 So teach us to number our days, that we may apply our hearts unto wisdom.

13 Return, O LORD, how long? and let it repent thee concerning thy servants.

14 O satisfy us early with thy mercy; that we may rejoice and be glad all our days.

15 Make us glad according to the days wherein thou hast afflicted us, and the years wherein we have seen evil.

16 Let thy work appear unto thy servants, and thy glory unto their children.

17 And let the beauty of the LORD our God be upon us: and establish thou the work of our hands upon us; yea, the work of our hands establish thou it.

____________________________________________________Psalm 90 (KJV)

PRAYERS ASCENDING ON HIGH For ML In This Time Of Tribulation.

PRAYERS ASCENDING ON HIGH For the Repose of the Soul of ML's Mom.

PRAYERS ASCENDING ON HIGH For A Rapid Recovery For Our Own Yorkie.

PRAYERS ASCENDING ON HIGH For A Rapid Recovery For Our FRiend Uri'el2012.

PRAYERS ASCENDING ON HIGH For The Safety Of Our Gallant Troops And For The Success Of Their Vital Mission.

PRAYERS ASCENDING ON HIGH For The Repose Of The Souls Of Our Embassy Staff In Libya Who Were Assassinated 11 September 2012.

PRAYERS ASCENDING ON HIGH For The Deliverance Of Our Beloved Nation From The Lion's Mouth.

PRAYERS ASCENDING ON HIGH For Our Brethren Of All Faiths Throughout The World Suffering Persecution.

We pray in particular on behalf of our brothers and sisters in Syria, Iraq, Egypt, Libya and throughout the Mideast. The members of the oldest of our Christian Communities, some of which date from the days of the Apostles, suffer under cruel, merciless and unrelenting persecution. They are Orthodox and Catholic, Protestant and Evangelical, Coptic, Pentecostal, and Baptist. To the persecutors, we are all "Nazarenes."
5
posted on
01/18/2020 8:32:48 AM PST
by
ConorMacNessa
(FMF Corpsman - Lima 3/5 RVN 1969 - St.<center><table bac Michael the Archangel defend us in Battle!)
---
To: left that other site
Prayers always! God bless.
---
To: left that other site
Our days may come to seventy years,
or eighty, if our strength endures;
yet the best of them are but trouble and sorrow,
for they quickly pass, and we fly away.
Amen, left that other site
A favorite reminding me of my short time on this earth
Joining in prayer for the Peace of Jerusalem
---
FreeRepublic.com is powered by software copyright 2000-2008 John Robinson