---
[Some clever hand-waving here amidst the number-crunching. I would have liked to see the figures for the Orthodox and Catholic churches included, though, as the vast majority of those who left (P)ECUSA (from my experience) appear to have gone those routes, if they did not find their way to a Continuing church. --sionnsar]

---
To: ahadams2; rabscuttle385; cf_river_rat; fgoodwin; secret garden; MountainMenace; ...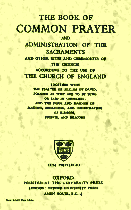 Traditional Anglican ping
, continued in memory of its founder
Arlin Adams
.
FReepmail
sionnsar
if you want on or off this moderately high-volume ping list (typically 3-9 pings/day).
This list is pinged by
sionnsar
,
Huber
and
newheart
.
Resource for Traditional Anglicans:
http://trad-anglican.faithweb.com
More Anglican articles
here
.
Humor:
The Anglican Blue
(by Huber)
Speak the truth in love. Eph 4:15
2
posted on
11/25/2006 5:38:18 PM PST
by
sionnsar
(?trad-anglican.faithweb.com?|Iran Azadi| 5yst3m 0wn3d - it's N0t Y0ur5 (SONY) | UN: Useless Nations)
---
To: sionnsar
My last "job" before I renounced my orders and became a Catholic was at a nearby parish while their rector went on a 6 month sabbatical. This was the guy who poured the "excess" consecrated wine in the myrtle bed outside the sacristy door.
The register had scarcely been kept at all. I remember planning the Cristmas services with the Altar guild and looking for records of previous services to get a notion of how many folks we might have. But there was no record. No record, and no habit of getting the "count" into the register aftere services.
I dind't have occasion to deal with the "big register" but based on the "day book" it's hard to imagine that the big register didn't have a lot of creative writing in it.
COnsequently I really strongly doubt any figures in the Episcopal Church. The ones I audited were always inflated in all but one church I was related to in any ordained capacity.

---
To: sionnsar
I think it's hard to say. Protestant, Episcopal, Orthodox, Catholic - the liberal/conservative split has caused people to move from one to another, or to go off and form their own "churches." I would assume there is a good number who have just said "to heck with it - I'm sleeping in."

4
posted on
11/25/2006 6:53:33 PM PST
by
sageb1
(This is the Final Crusade. There are only 2 sides. Pick one.)
---
FreeRepublic.com is powered by software copyright 2000-2008 John Robinson